Day 3 of my 10 days of DIY is here! I'm throwing it back with a 90s gemstone mirror. I staged the dresser of my 90s dreams, and had plenty of fun imagining all the posters of the Backstreet Boys and N'Sync that would have hung on the walls as well, and now you can too!
Check out my beaded turquoise jewelry dish, and my painted decorative dice.
Also, those super sexy Jonathan Adler knock-off vice jars are a DIY I did years ago. I love how as time goes by all my DIYs and projects come full circle to work together. Heck, I could have thrown those painted decorative dice into this scene and you would have thought they were meant to be. Right?! OH, and this IKEA Hack Bony Inlay Dresser is also a DIY of mine.
If your jaw didn't hit the floor with that colour 1-2-Punch, I don't know what's wrong with you. This DIY is not only easy, but a great way to dress up a kid's room (or your own!). The best part, you can use any combination of gemstones, stickers, or scrapbooking extras. The sky is the limit!
Making a 90s Gemstone Mirror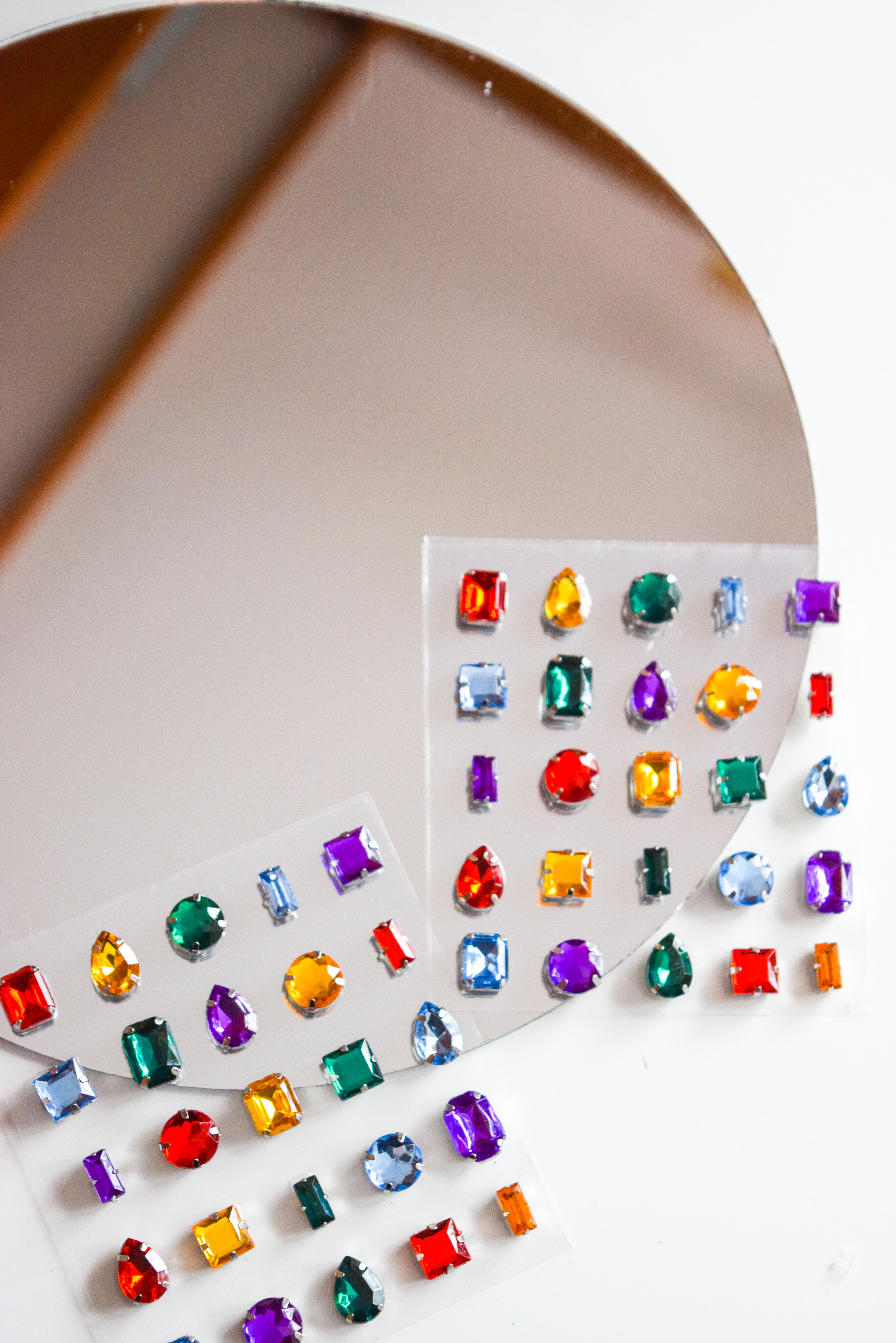 You'll need a mirror (of any size), some gemstones or beads of your choice, and a stand for the mirror. I grabbed a picture stand from Michael's while I was shopping. The excluding the stand, my materials cost less than 10$ – can't beat that!
To make the mirror, clean it off first (they're always coated with something), and do a dry run with your gemstones. Once you start sticking, it's hard to go back and remove them, so make sure you have enough for the design you want to do. For this design I used 50 self adhesive gemstones from the scrapbook section.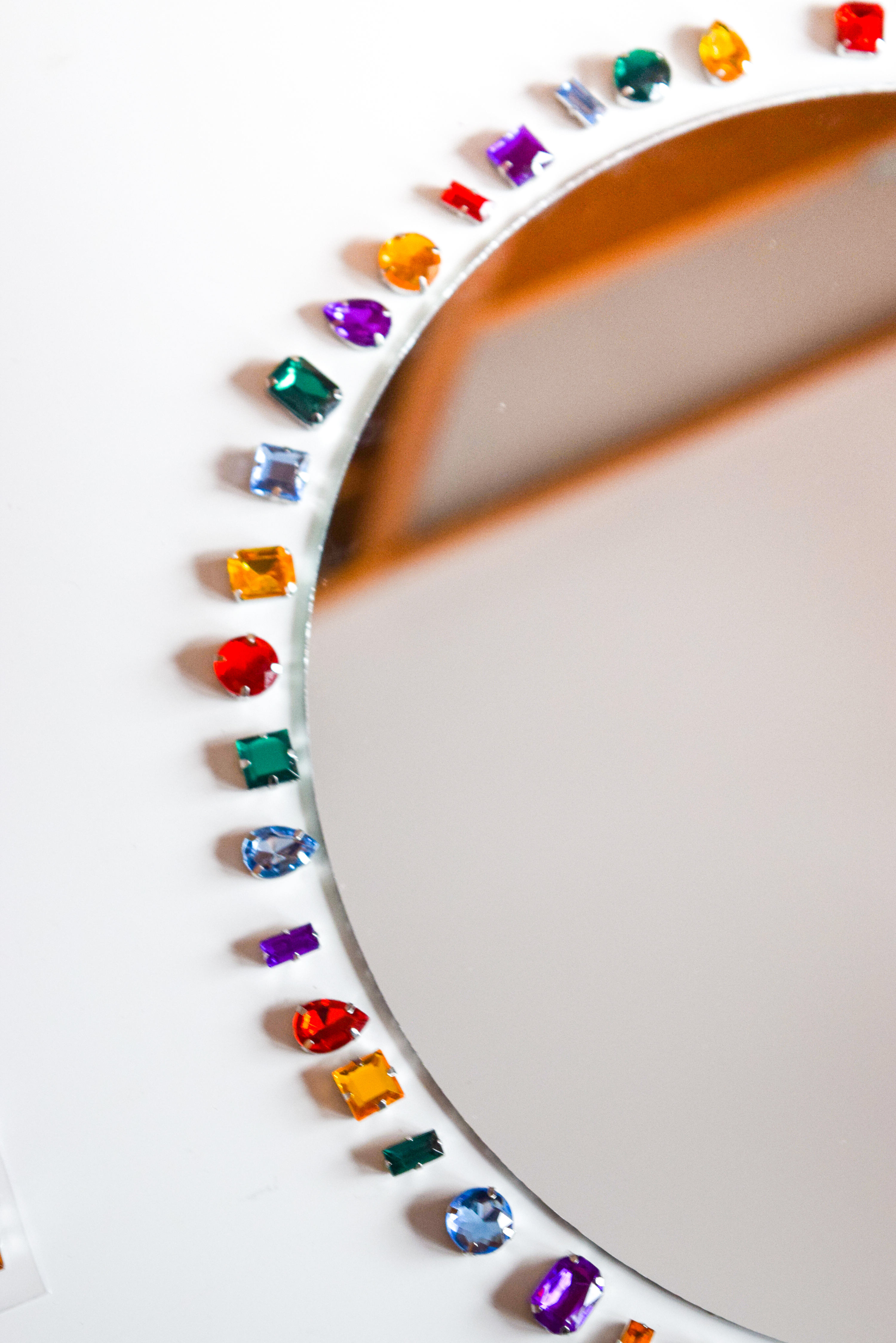 Decorating with a 90s Gemstone Mirror
Because my dining room is not in its final stage and sits un-used most of the time, I decided to flip it into my new studio space. With only one room currently completed (working on the bedroom soon), I'm limited when it comes to spaces to shoot in.  To fix that, we moved the dining table, rolled-up the carpet, and moved some furniture into the space. Hooray! I've now got a makeshift studio with ample light and room to experiment.