I'm back at it for another One Room Challenge! After sitting out the spring edition, I'm taking on our living room in our 1960s fixer upper. In just under 6 weeks I plan to take our existing space from dated and confused, to a mid mod eclectic living room worthy of a magazine!
Check out my last One Room Challenges
MCM Dining Room // Colourful Backyard // Canadiana Living Room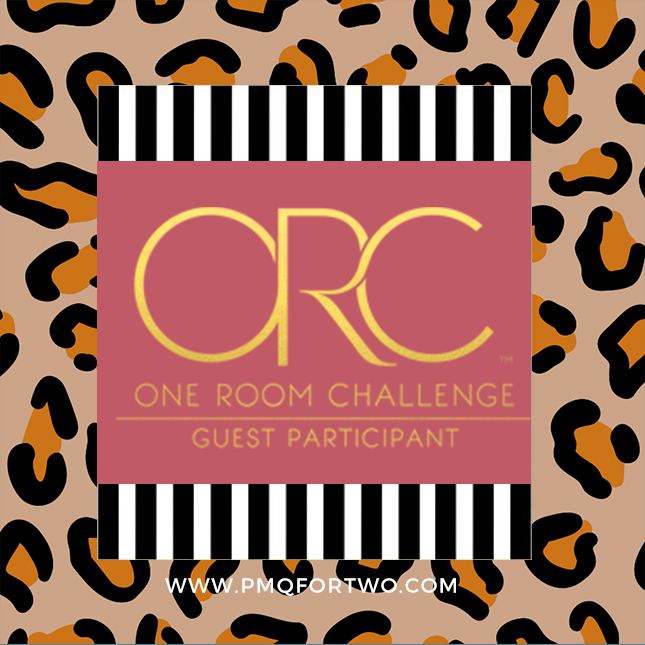 Each week the featured designers will be sharing their progress, and the rest of us – the linking participants – will then link up our posts. I'll encourage you to go check out the linking and featured participants each week, as you'll find you quickly grow interested in a few of them. I personally know a few of the featured designers this fall, so I'm excited to watch them progress.
I'm starting things off by sharing the space as is. I've been living with it for just over a month, and have come to know what the space needs and deserves. A mistake I often make is decorating and transforming the home so quickly, that 4 months down the line I realize I should have done things differently. Talk about a waste of time and money!
As you can see, I've still got some stuff in boxes, but that's because I have to take down all the wallpaper and paint, so I figured I should wait before installing all my knick knacks.
So this time I'm trying to be more deliberate, especially since we own the house and I can make more permanent changes. I started by buying a new couch, but that's because our old one didn't move with us, and I got really tired of sitting on the floor.
I'll reveal my plans for the space next week, as well as my long-to-do list full of DIYs and decor. I plan on leaving you guessing as to what exactly I plan to do, so take a guess! Maybe these chairs will stay in the living room. Maybe they won't.
Now, I need to pick a rug! It's been the cause bete of my life for the past 2 weeks. Help!