And just like that, we're back for another edition of the One Room Challenge. This time around we're covering our laundry & mud room remodel! If you followed along with our glam powder room remodel this summer, you'll know that we did some structural work to separate the laundry & mud room from the powder room, so now we're ready for phase 2!
Check out my previous One Room Challenge spaces! 
Make sure you go check out the link-up with all the other linking participants in this edition of the ORC, and check out what the official ones are up to. I've got more than a few friends participating this time around, and I'm so excited to see what they get up to.
*Velux Canada, Blanco, BEHR Paint, Home Depot, Alexandria Moulding, Emtek  & Hudson Valley Lighting sponsored this post, but all thoughts are my own. Thank you for supporting the brands that make PMQ for two possible.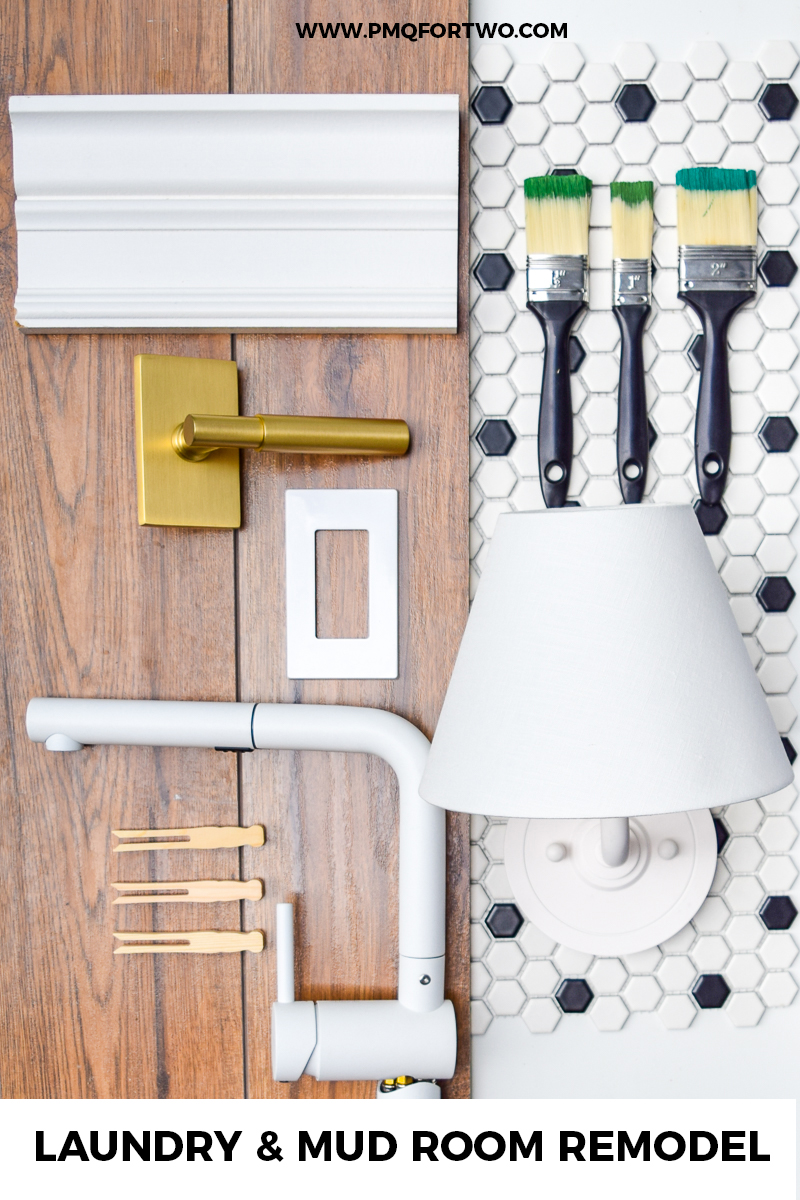 Reworking The Floor Plan
If you'll remember, this past spring when we finished renovating the retro glam kitchen as part the ORC, we had a dirty secret hiding just off camera – our mud room, laundry room, and powder room, were all one poorly thought-out space leading off the kitchen.
As you can see below, our floor plan made no sense, made poor use of the space, and was ripe for a makeover!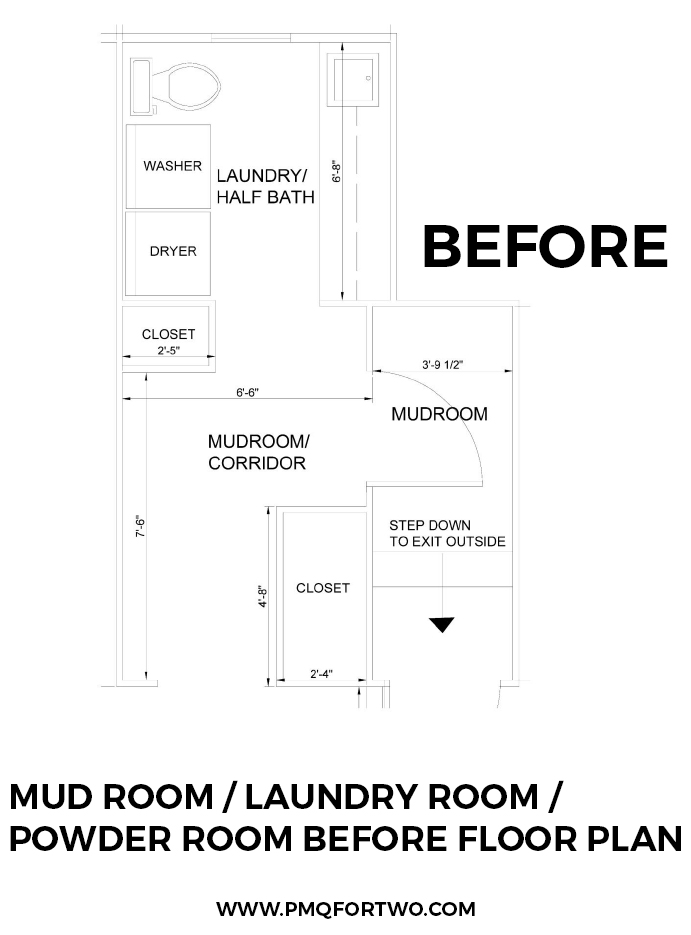 You can sort of see through the door on the right, what it looked like before.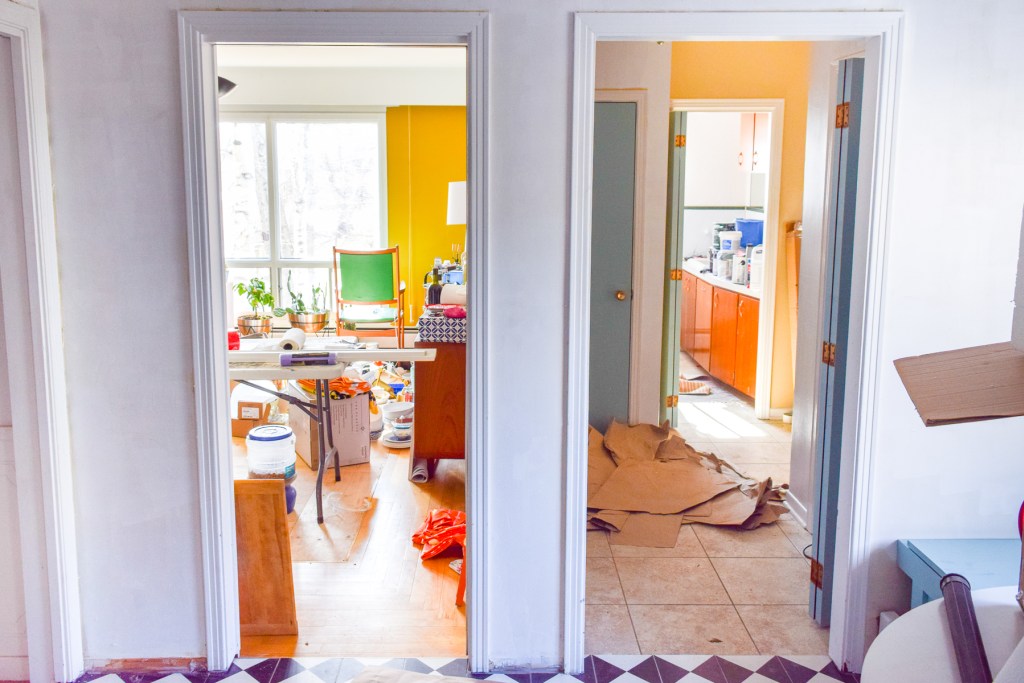 We figured that a separate powder room made more sense, so we went about re-working the floor plan – knocking down walls, tearing out closets, rebuilding walls, and then we ended up with our glam powder room.
We also ended-up with a completely gutted laundry & mud room. Since baby June was due at the end of August, we decided to hold off on finishing this space until the fall ORC, and give ourselves a bit of a break from the dust and noise.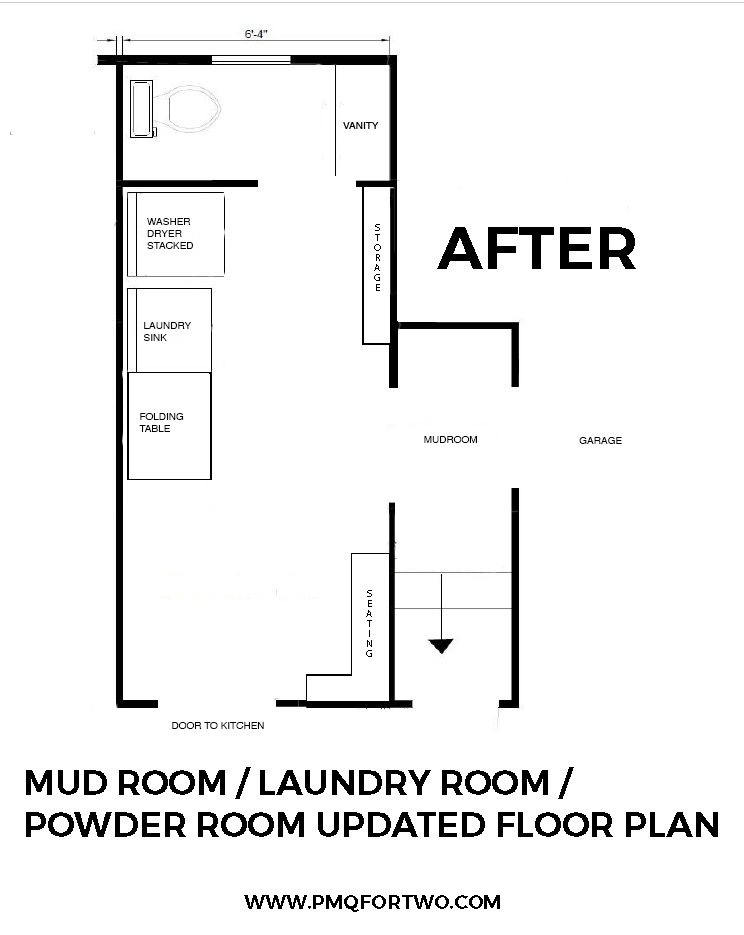 Plans for the Laundry & mud room remodel
It's fine and dandy to have a floor plan done up, but making a list of what you need from each distinct space, and finding a way to marry them together in perfect harmony, is the tough part. It's also how you form a plan!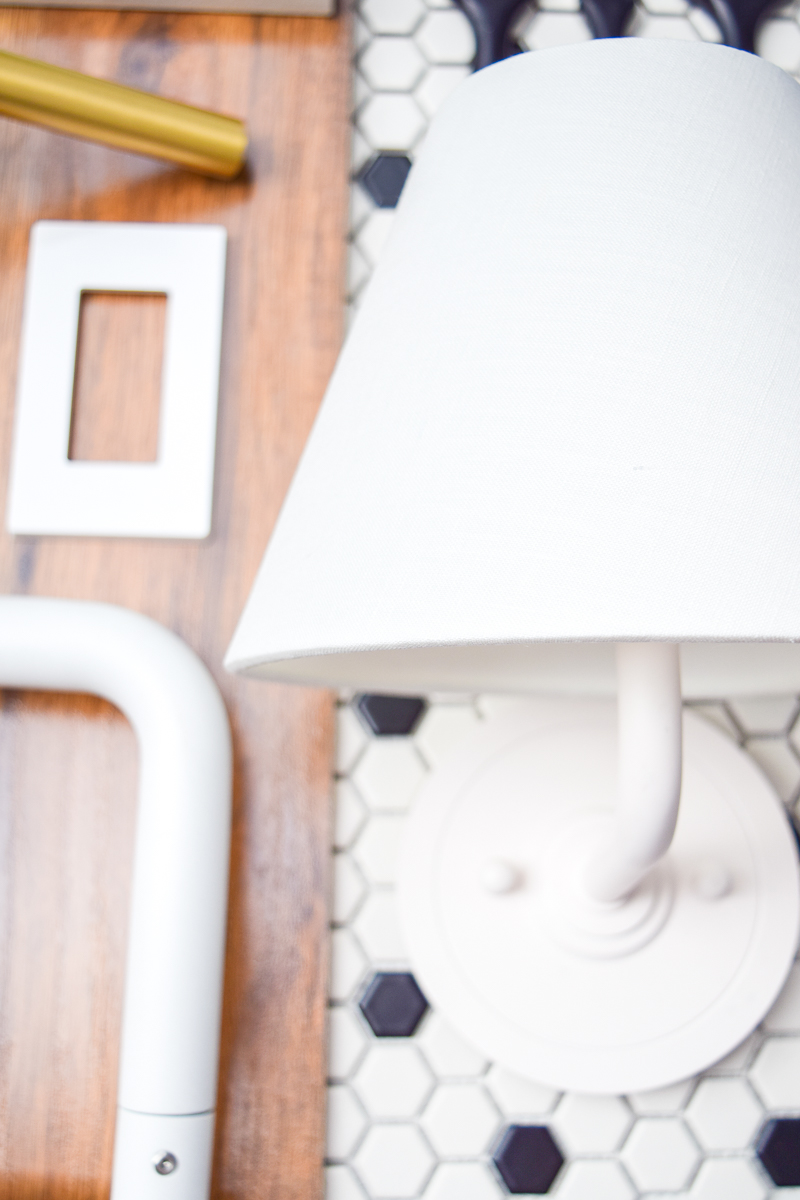 You'll hopefully recognize a lot of finishes from elsewhere in the house. Since we're aiming for continuity, I would hope you'd spot them! That being said, we do have some surprises up our sleeves still.
Laundry Room Must-Haves
We had a few must-haves for the space, not only for ourselves, but for re-sale. There's always a chance we could be posted, so changes we make have to be made with an eye towards that.
A washer and dryer footprint that makes sense, so we opted to stack them. We gain floor space, and make smart use of our new machines.
A laundry sink is essential. There was no laundry sink before, so I was washing my paint rollers and dirty dog gear in the "powder room" sink. Now that we have a proper bathroom, I need a proper laundry sink.
Space for drying clothes. We hang dry a lot of items, and we need a smart way of doing so. I'm not going to mess around with a flimsy wire rack that gets in the way.
Storage for things like detergent, specialty cleaning items, baskets etc.
A folding surface is a nice-to-have, and something we want to incorporate.
We've got our must-haves covered thanks to some very generous brand sponsors, and I look forward to showing you.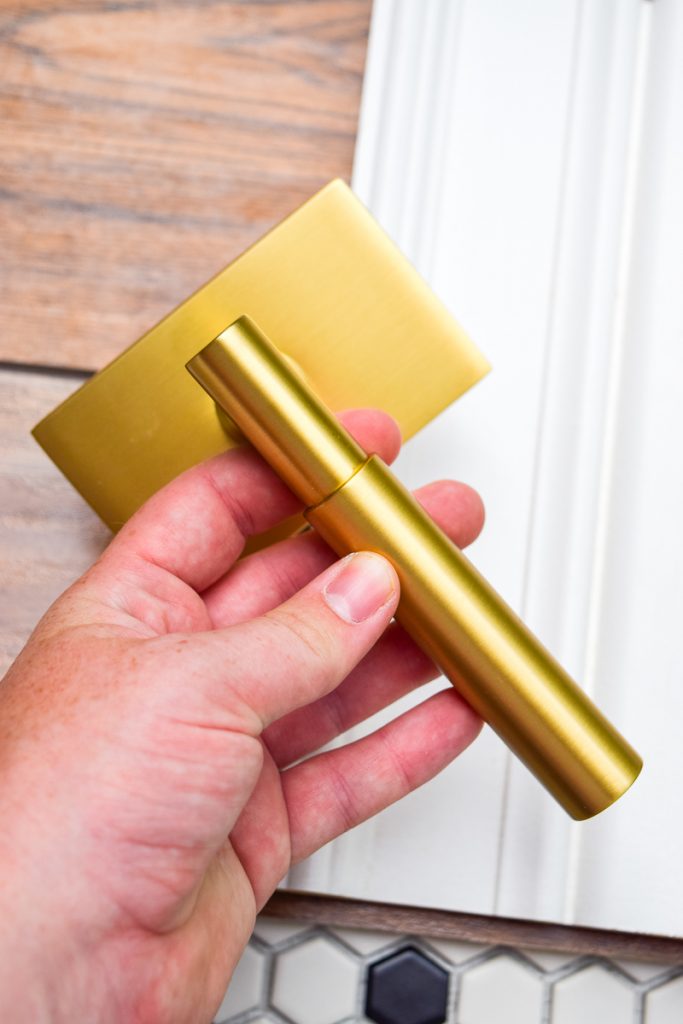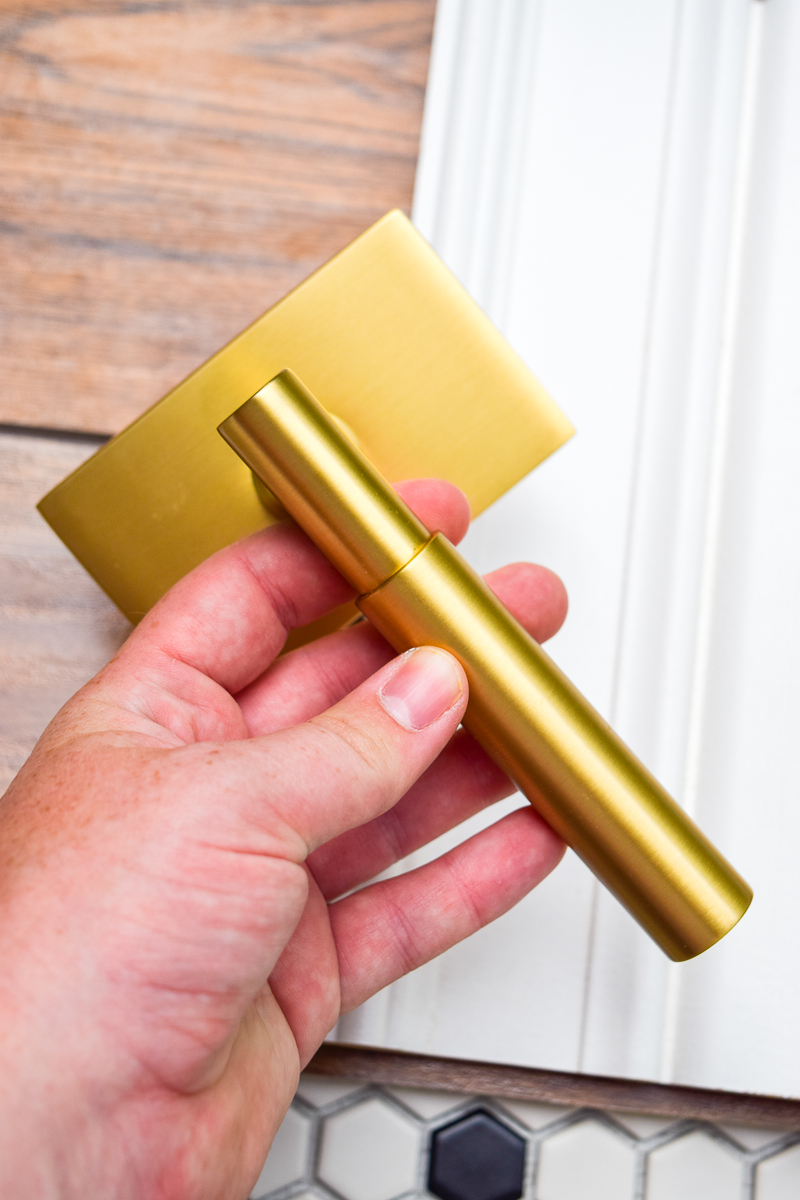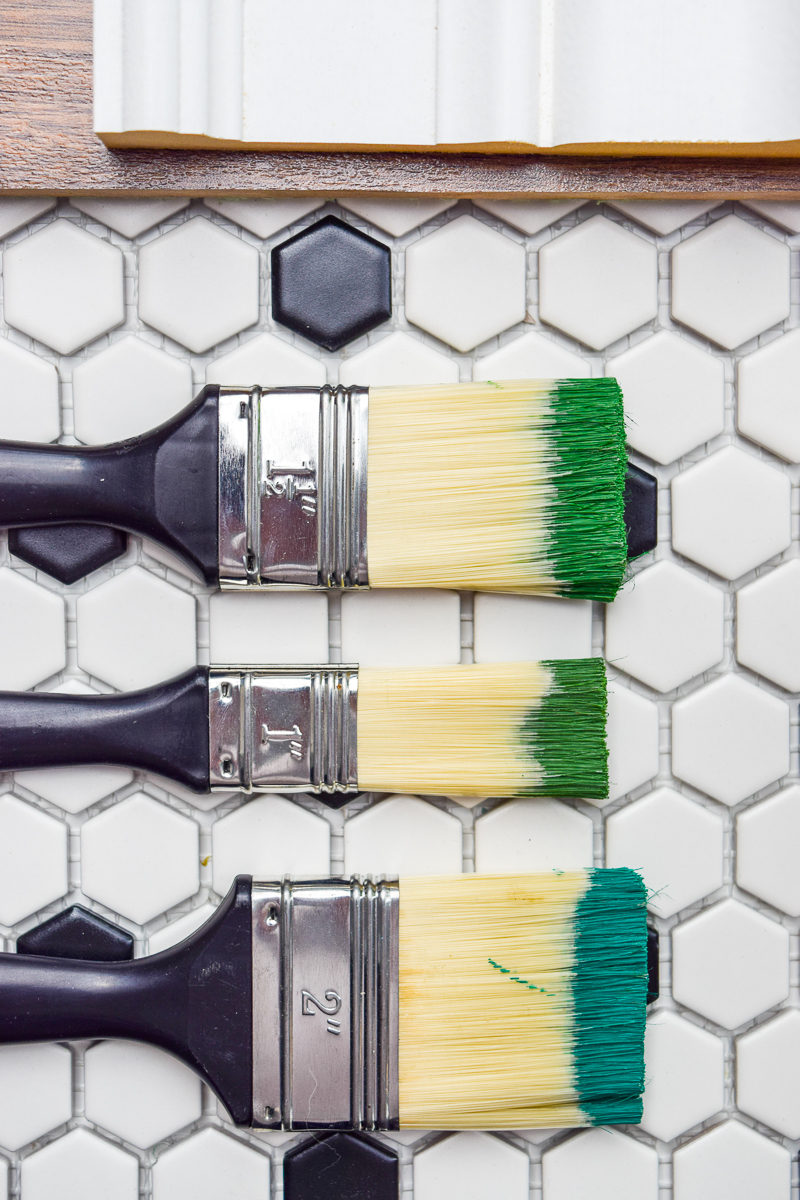 Mud Room Must-Haves
Ya know, we've never had a proper one! All our PMQs have barely even had an entrance (often, just a door into the living room). We want this space to serve as our primary entrance – especially during the winter – so smart storage and useful seating are a must.
A bench to sit on while we take boots, shoes etc. off.
Coat and bag storage, as well as all the extra stuff that finds its way into a closet.
A family command centre of some sorts. Our fridge is oddly not magnetic, so we find ourselves cramming things onto one side of the fridge. It would be nice to have a place to pin things and leaves notes, where they'll get seen.
Good Lighting for the dark winter months. This space has no natural light, so we need the powder room and kitchen doors open to get any. There is currently only an overhead flush-mount, and it has got to go.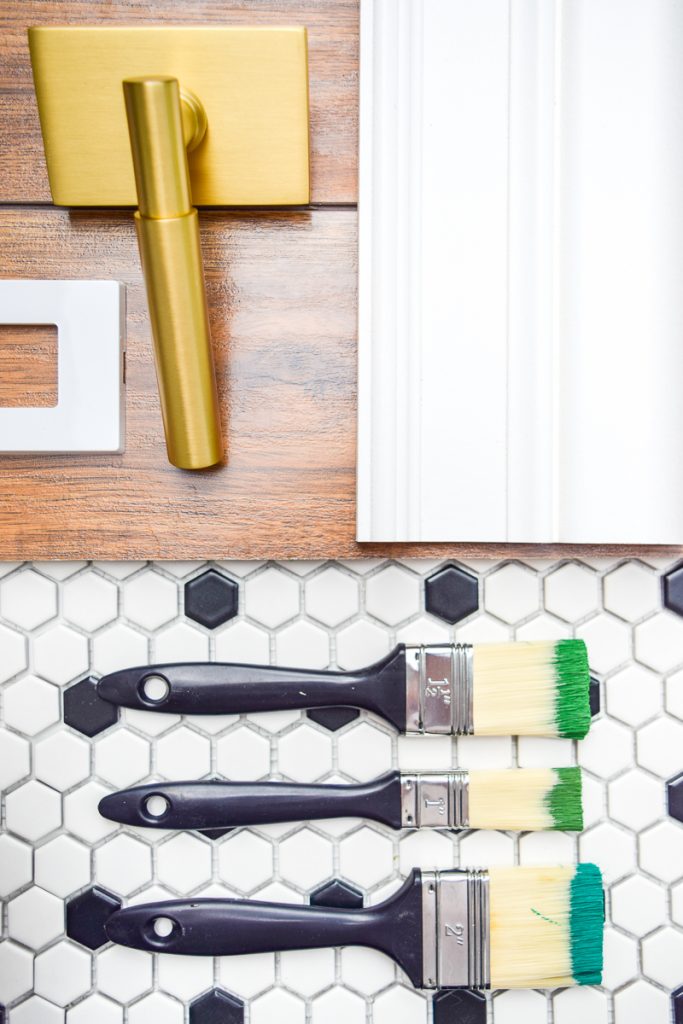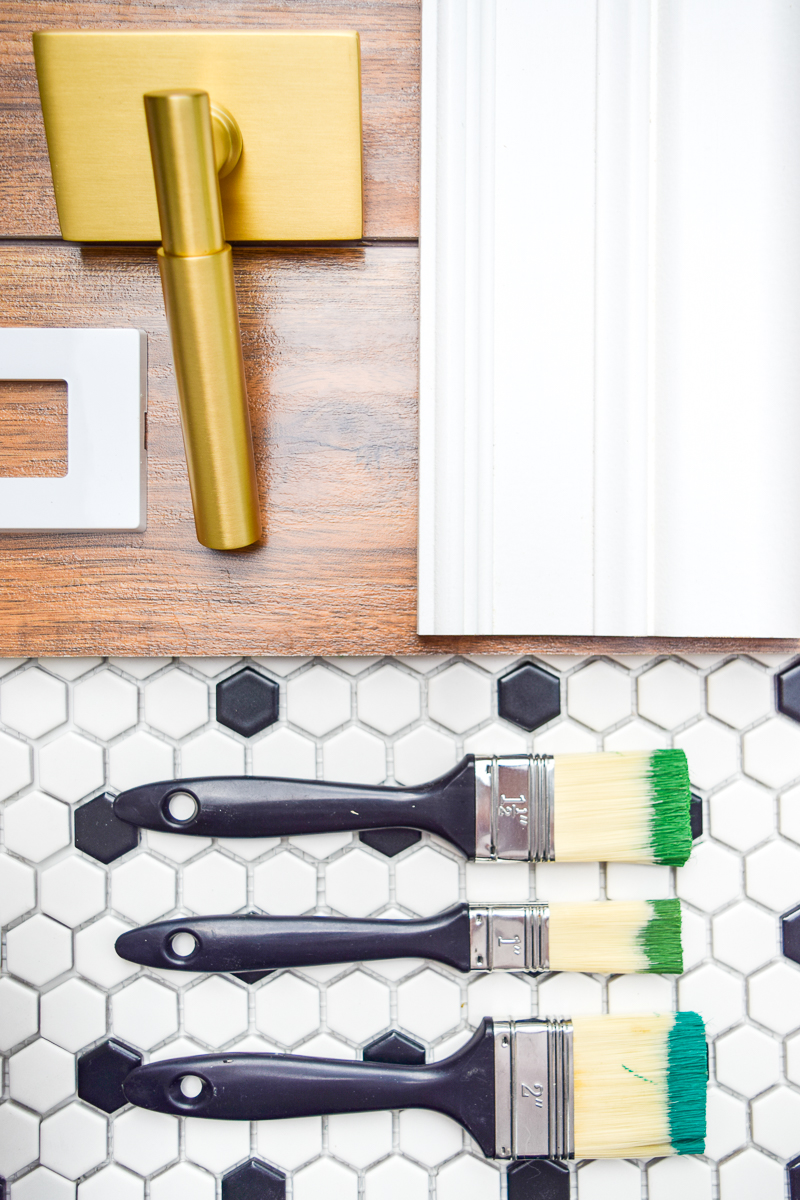 Next Steps in our Remodel
In addition to getting all our must-haves, we have to paint the laundry room, install flooring, create a shelving/storage unit, and then add all the finishing touches.
This is what the space looks like without anything done, just fresh walls. Dan for scale! Standing next to the plumbing hook-ups.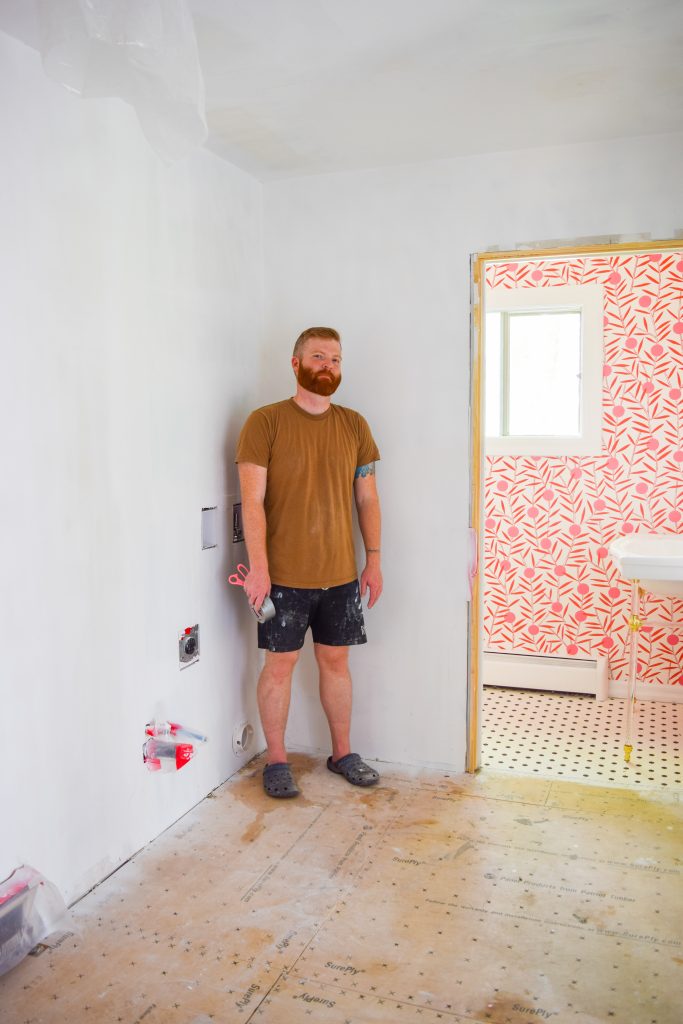 As you can see, we're down to the new subfloor, and ready to go! Through that door (the one that's tapped shut)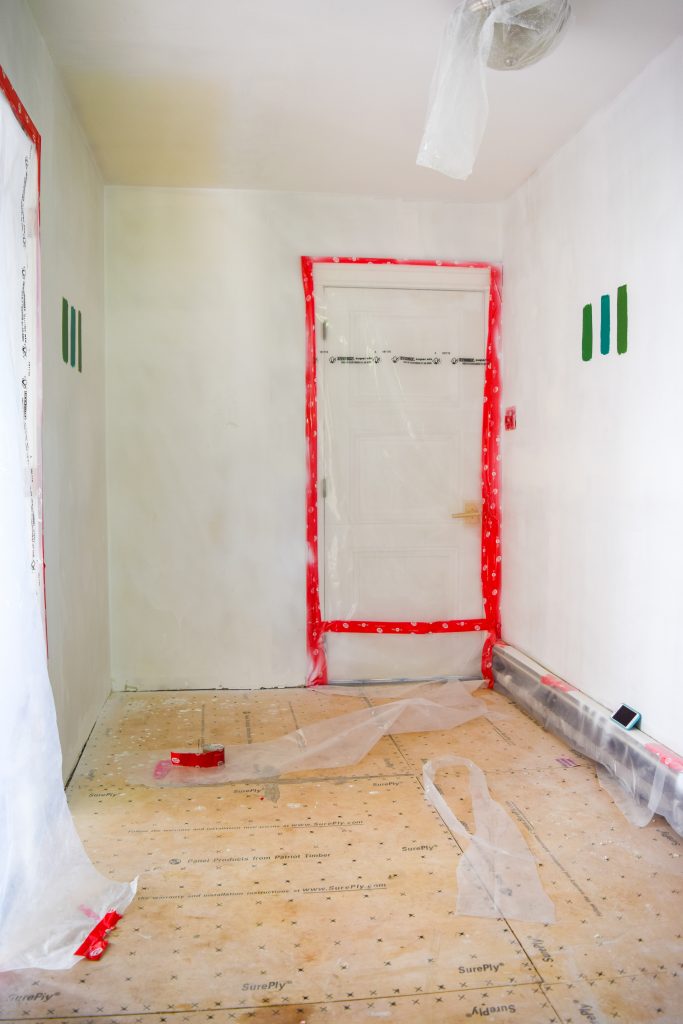 This door leads to the garage, and will be our "door into the house" soon enough! But first, we gotta do a lot of stuff before we can hang it again.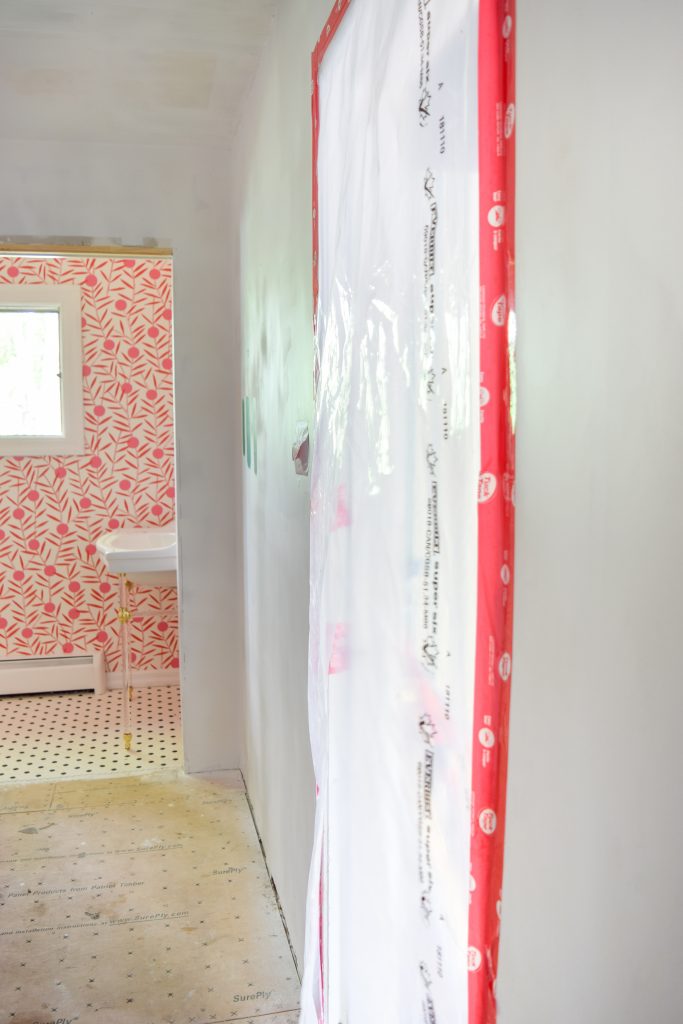 Remodel To-do List
Spray paint the space
Install flooring
Hang door to garage
Add architrave + trim to doors into the space (from garage and powder room)
Stack & hook-up washer & dryer
Install laundry sink
Install countertop
Create drying racks
Build bench + shoe storage
Build coat racks
Build/ Buy Command Centre
Add Lighting
Install Sun Tunnel
It's daunting! Think we can do it all?