We get to celebrate our anniversary a few times a year — we're lucky like that — but our summer wedding anniversary is the best, because it's when we celebrated our love and marriage with all our friends and family. While we don't exactly have a great track record for remembering when exactly it is ( I usually remember right up until the day, and then forget all about it the day of), this year I thought we'd get a head start. Have you ever heard of Greetabl? It's an online service that allows you to send photos, a little note, and a gift through the mail. Kinda perfect eh? So much so, that I thought I'd show you guys some Greetabl anniversary gift ideas.
OH and use ARIEL15 for 15% off your order!
*Greetabl sponsored this post, but all thoughts are my own. Thank you for supporting the brands that make PMQ for two possible.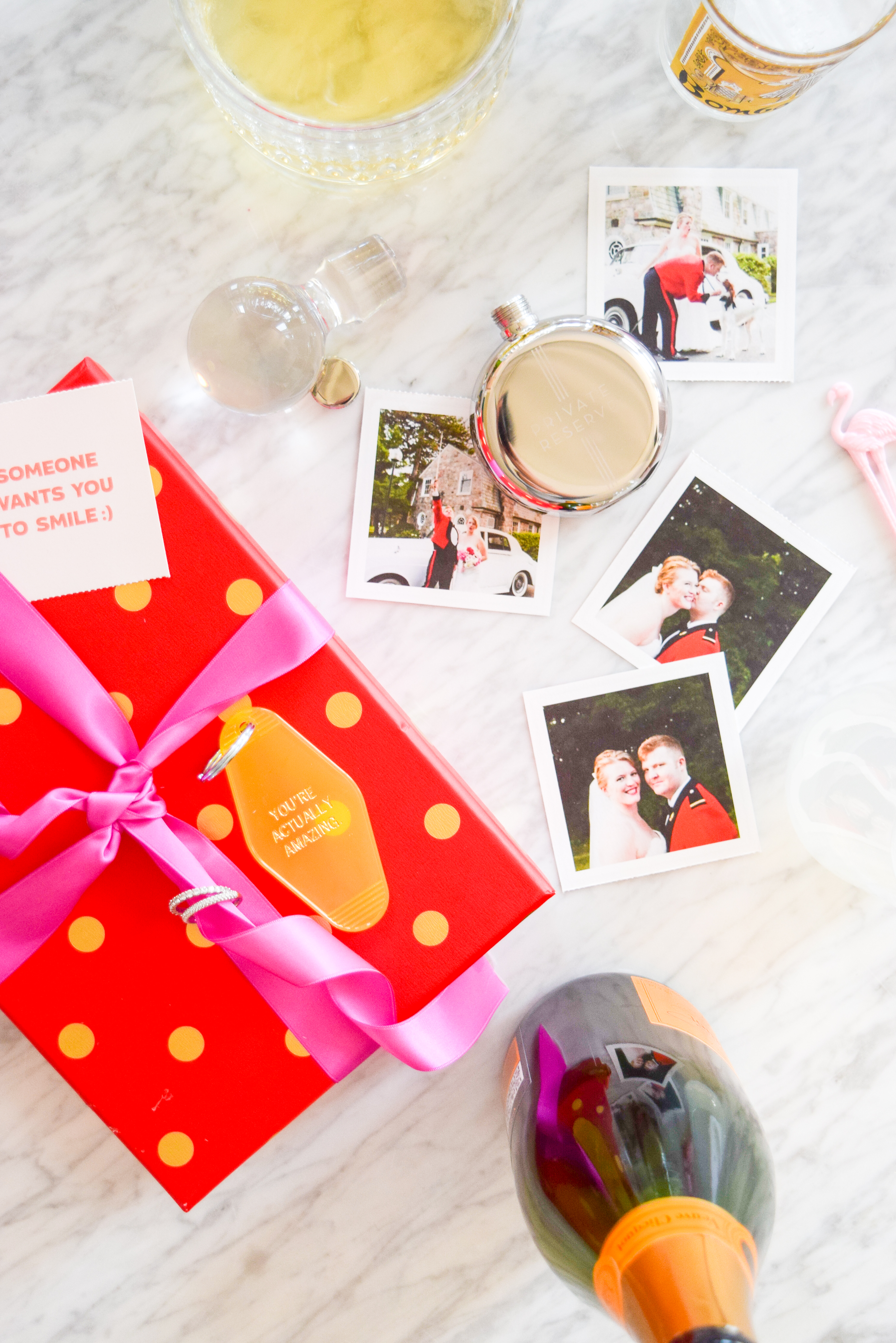 This year we'll have been married for 5 years. That's kind of a legitimate anniversary I'd say. We're past the "aren't you two cute" phase, and we're not yet in the "oh, the old ball and chain" stage either. We've outlasted many other marriages that started around the same time as ours, and we're here to celebrate with those who just started their journey.
All things considered, we're doing just fine with 5 years under our belt. Here's to many more years of forgetting our anniversary, celebrating late at night with a glass of champagne in the kitchen, and getting our gift giving under control.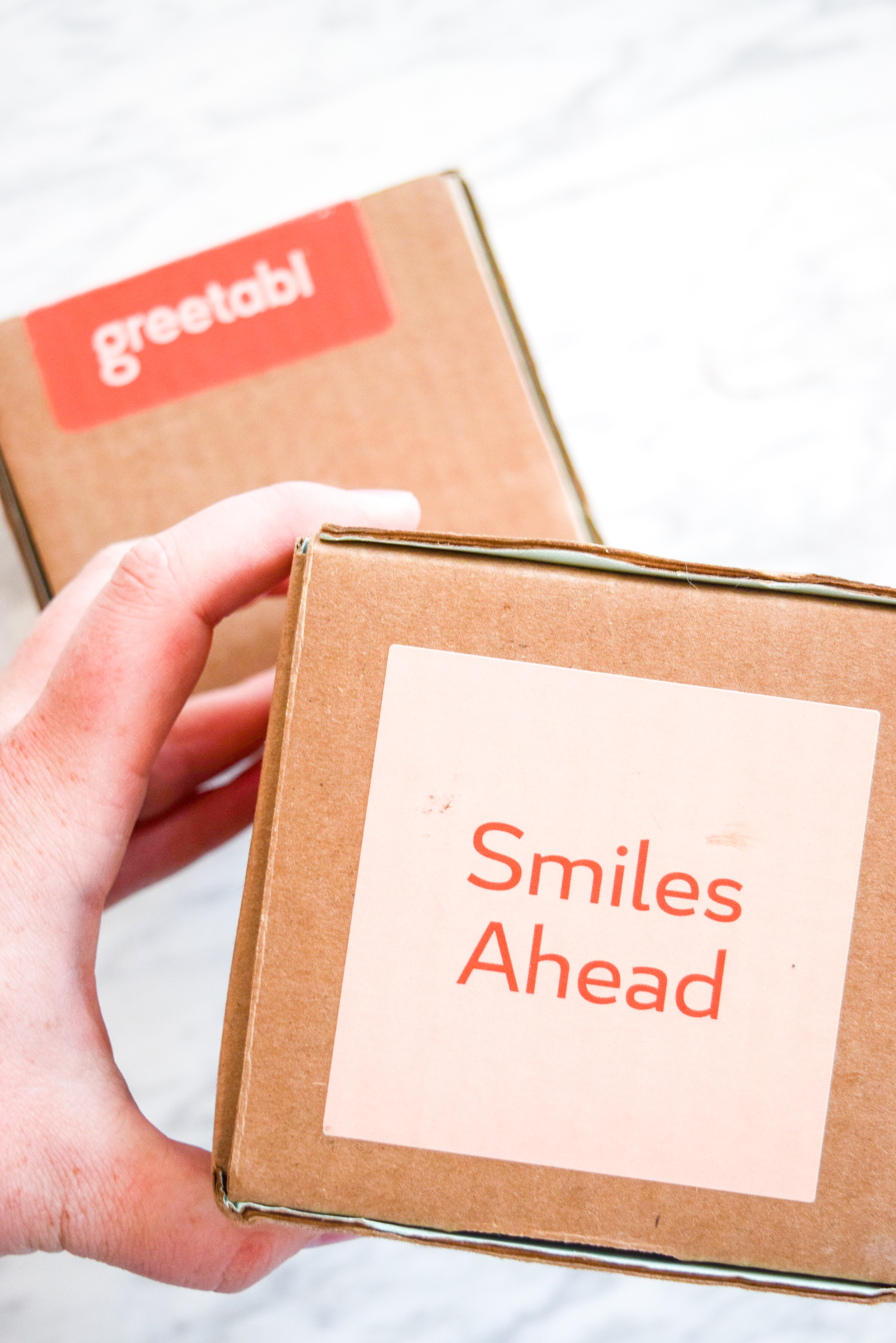 Back to Greetabl. I went to the site and was immediately drawn in by the colourful box options. Y'all know I'm a sucker for colour and patterns, so this should come as no surprise. Don't believe me? Go check them out for yourself // here //.
I got Dan in on the action so that we could each make one for each other.
Choosing a wrapping is the first step, followed by picking a gift! They've got a lovely variety with great price points. Everything from flasks, to soap, pins, pinatas, cups, keychains and more. Check it out // here //. Don't forget to use ARIEL15 for 15% off your order!
From there I added a message, chose some pictures, and hit send! Dan and I each wrote each other a little note, and both chose pictures from our wedding day.
A few days later, guess what showed up?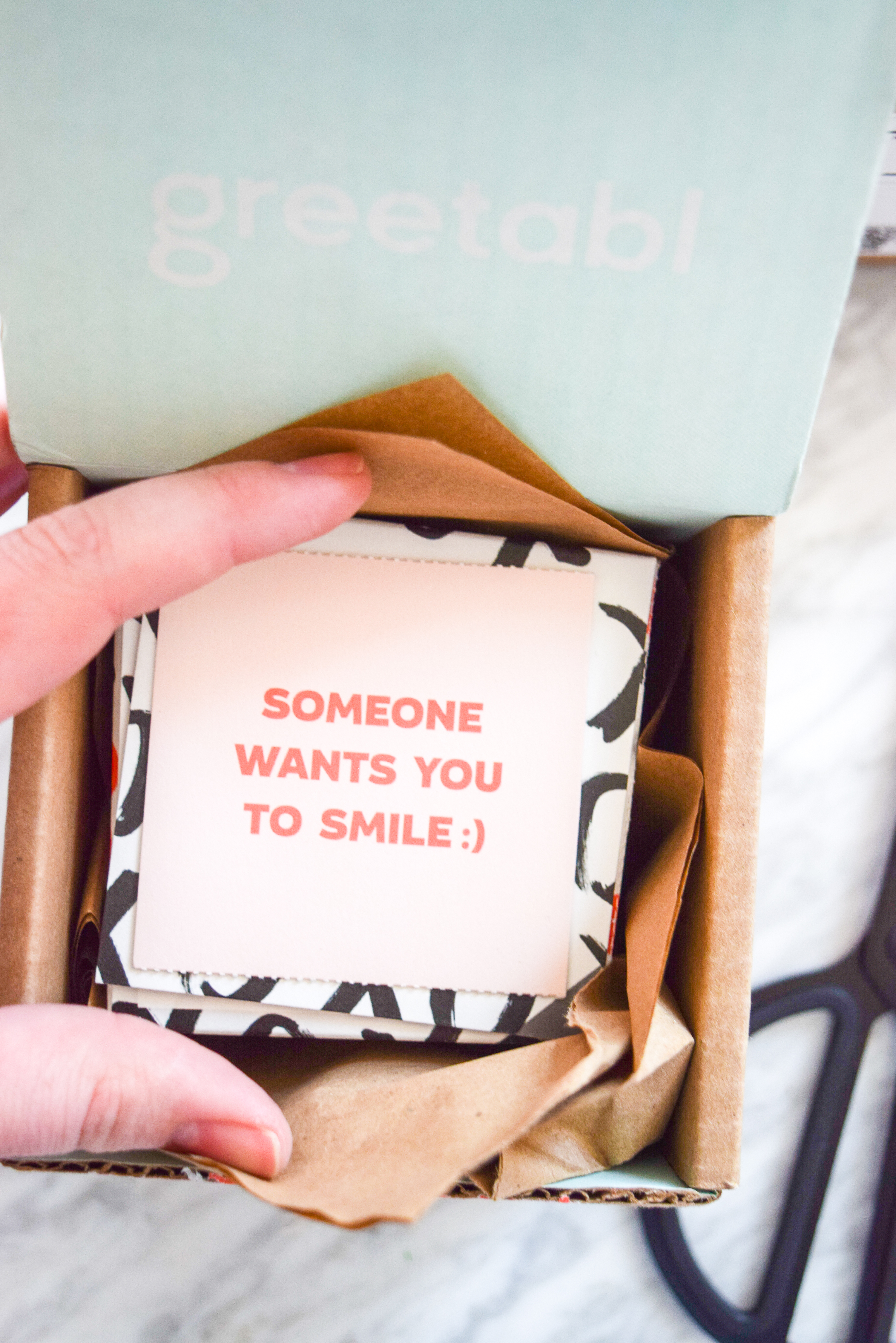 Each of the boxes came in its own package, so if we had been trying to keep a secret from each other it would have worked 😉
Once you open the box, you get an adorable little package to unfold!
As you can see, I got Dan a lovely little flask. It will fit PERFECTLY into his mess kit jacket, so he can swap it for his old one now. I chose the photos where we look like complete goofs, imitating the Star Wars poster where Luke has got his light sabre thrust in the air.
Dan got me a vintage key tag with the best message. He knows how much I love a good key tag, especially since my keychain is ginormous (True Fact). He always wrote a beautiful little love note. He's not one for many words, but he does find the good ones every now and then.
If the key tag and flask aren't up your alley for an annviersary gift. Might I suggest these Greetabl anniversary gift ideas?
The bourbon cedar candle
Champagne bubbles candy
A Tiny Celebration confetti
Magnolia Soap
Mini Copper Mugs
Brass beard comb
Tiny heart necklace
They range in price from 8$ to $30, in addition to shipping, but that's a pretty good price range for an idea that's the go-to gift for birthdays, anniversaries, and more! Wouldn't you?
Don't take my word for it though, check out the options on Greetabl.