Put all those vinyl scraps to good use, and make some vinyl face planters! Using your Cricut and scraps, you can put a smile on anything – literally.
Yesterday I was scratching my head, trying to think of something to do with all the vinyl scraps I had been saving. You know what I'm talking about, those little bits that are big enough that you think "I should save this" but small enough that you have to have the right project for them to be useful.
The little faces are everywhere these days, I just can't find any locally, so I made myself some in under 5 minutes.
What do you need to make Face Planters?
*The following product links contain affiliate links. Thank you for supporting the brands that make PMQ for two possible. For my full policies click // here //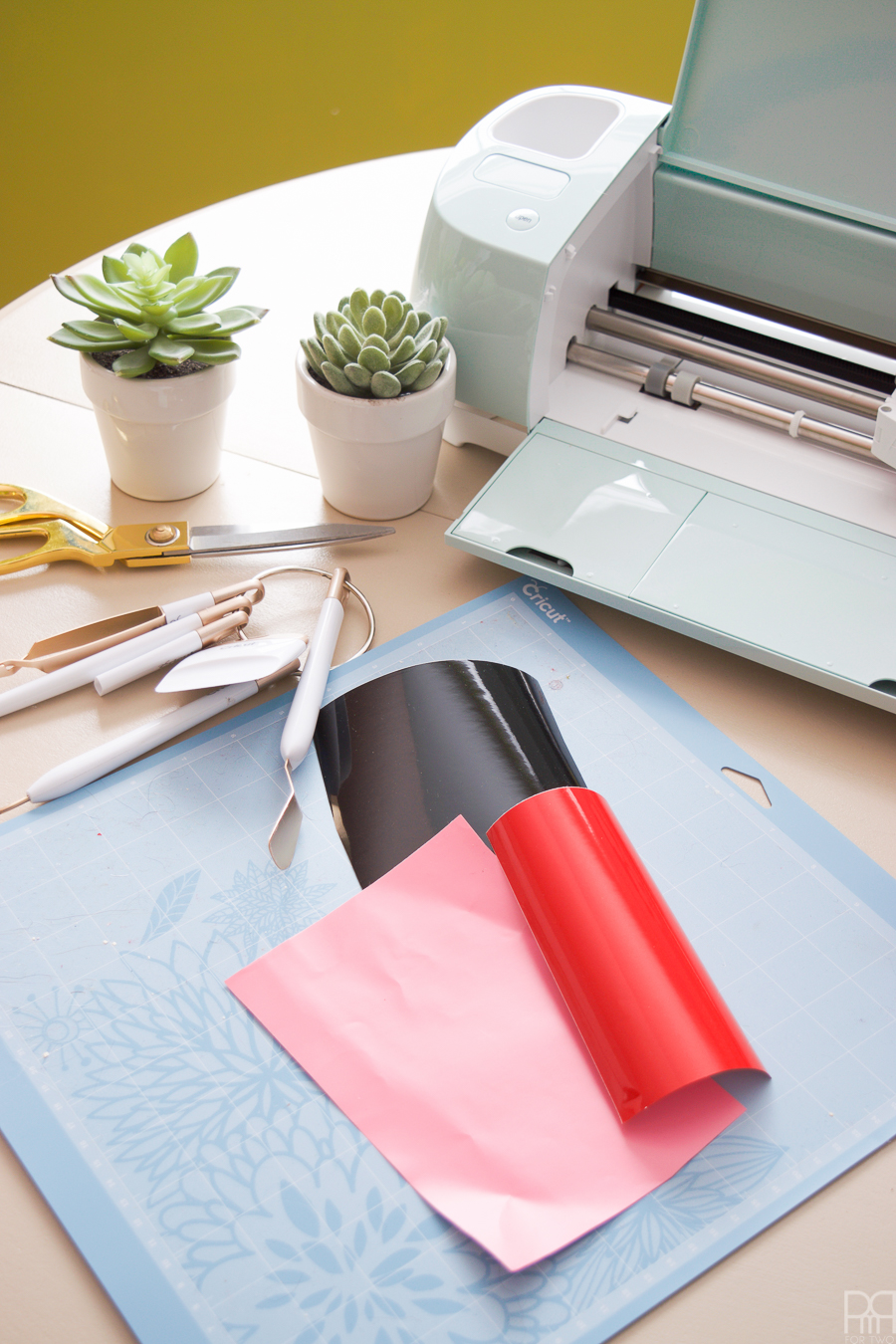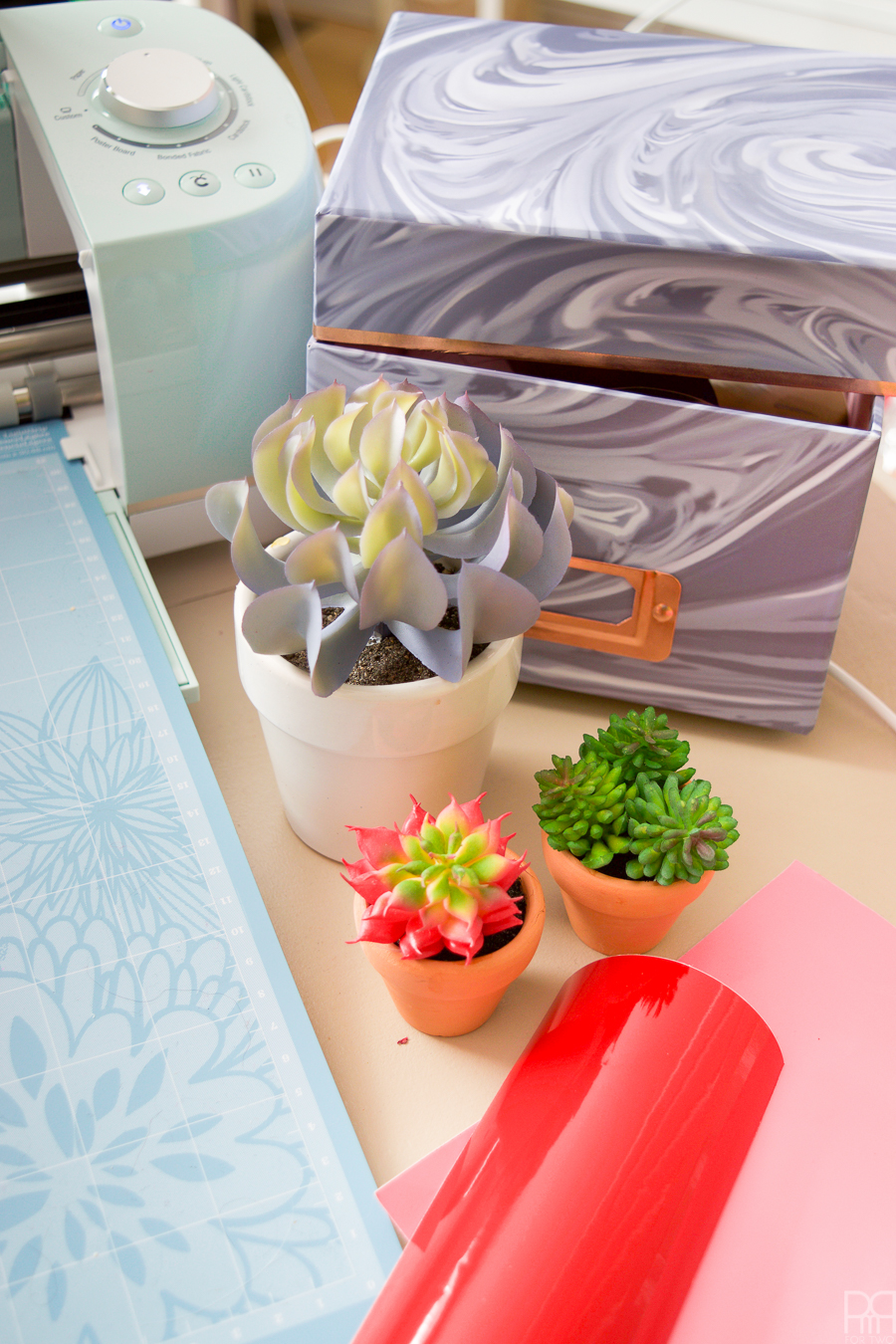 How to make Face Planters with scrap vinyl
Chose the faces you'd like for your planters. I did a mix and match of different faces from several existing patterns. The Design Space // here // has one face already made for free (Wink #M4FCE34 by Phone Decals). I used different eyes and lips across the 5 planters I had to avoid having one face staring back at me the entire time.
I also used these two lips from the design space : Puckered Lips #M33255 by Party Photo Props, and Lips #M3DD2A by Don Juan. They're free to use so it was perfect for me.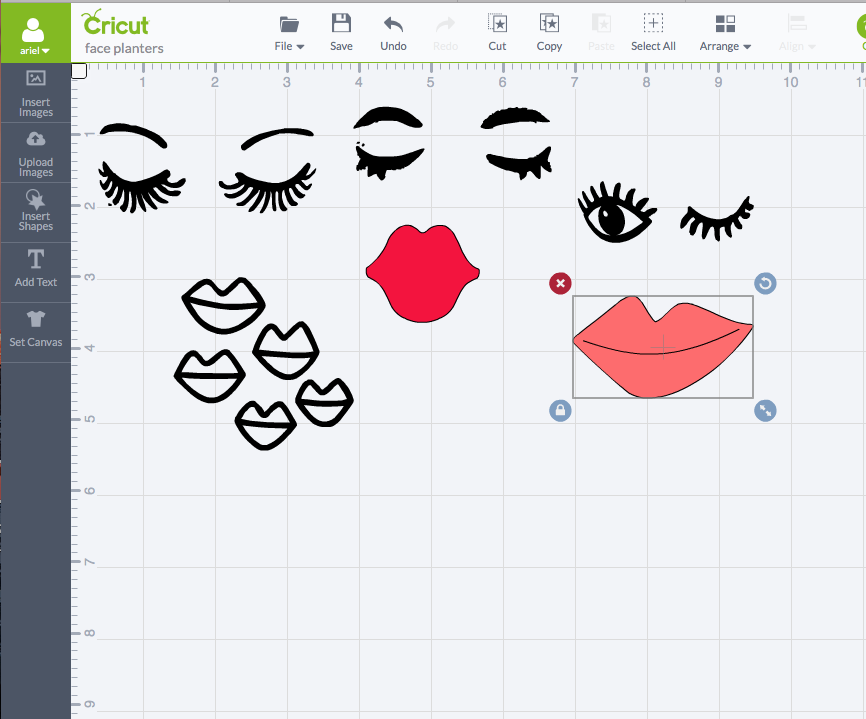 Load the images into the design space and begin cutting! I cut each piece separately because of the size of my vinyl scraps, and then I cut the lips. If you were doing them all in one colour it would be easier eh?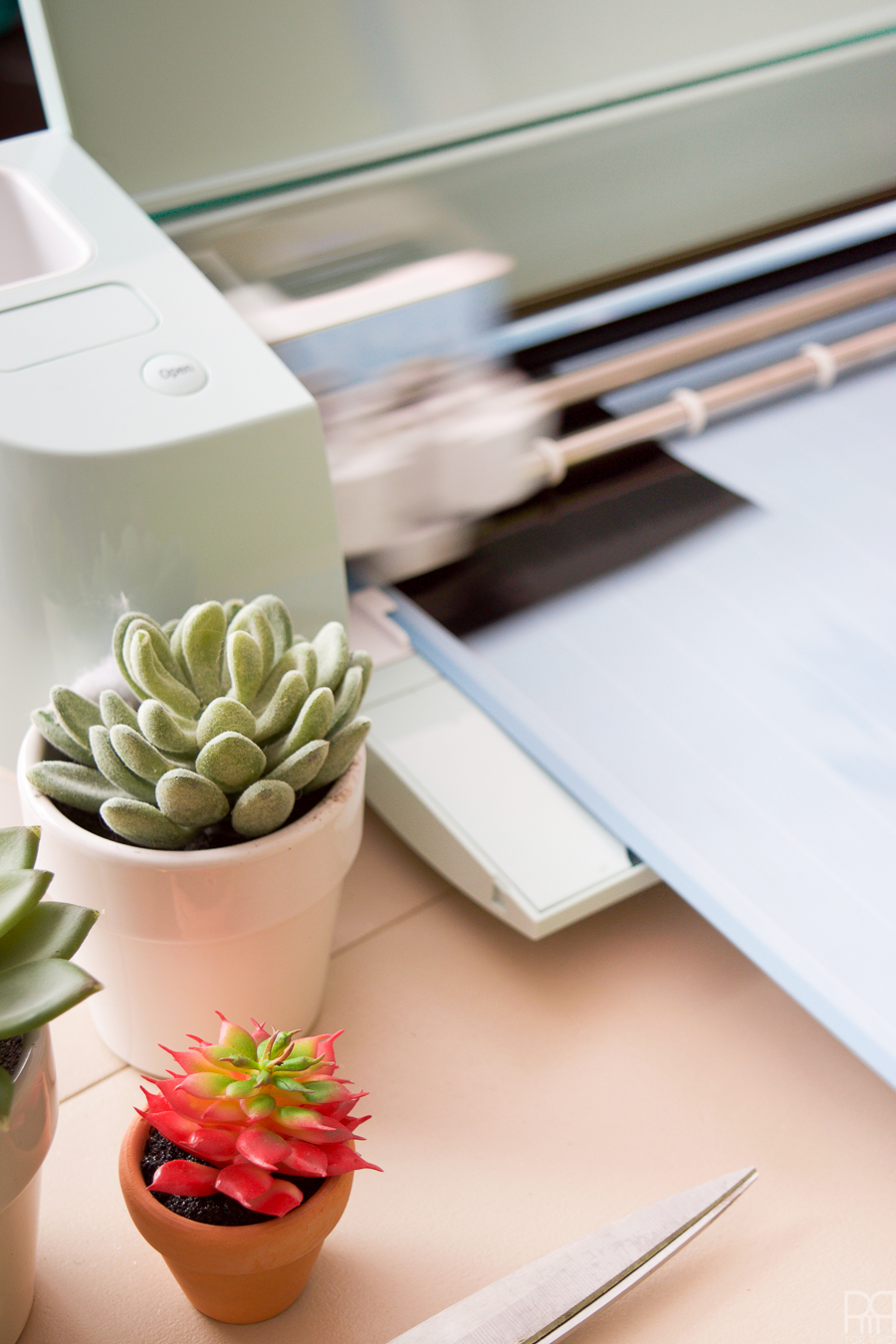 Using transfer tape, apply them to you planters. Don't forget to leave space for the lips! Cut the lips and apply them in the same way as the eyes.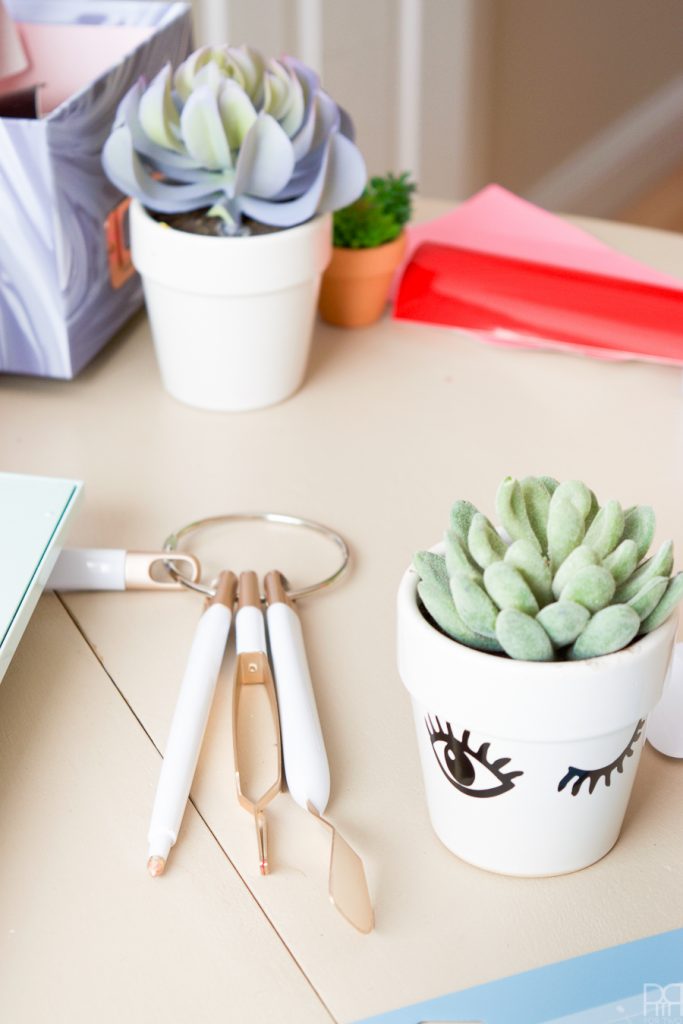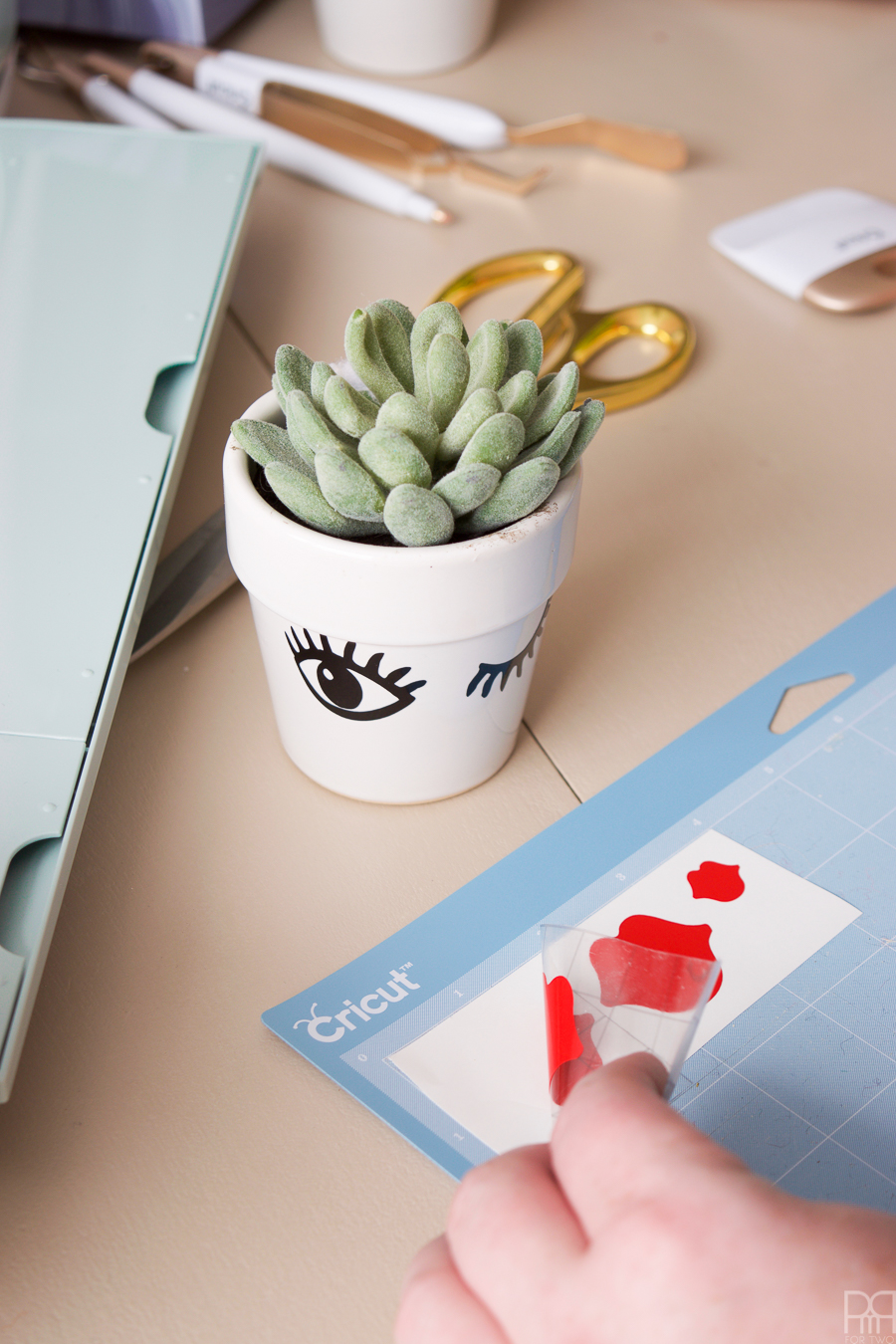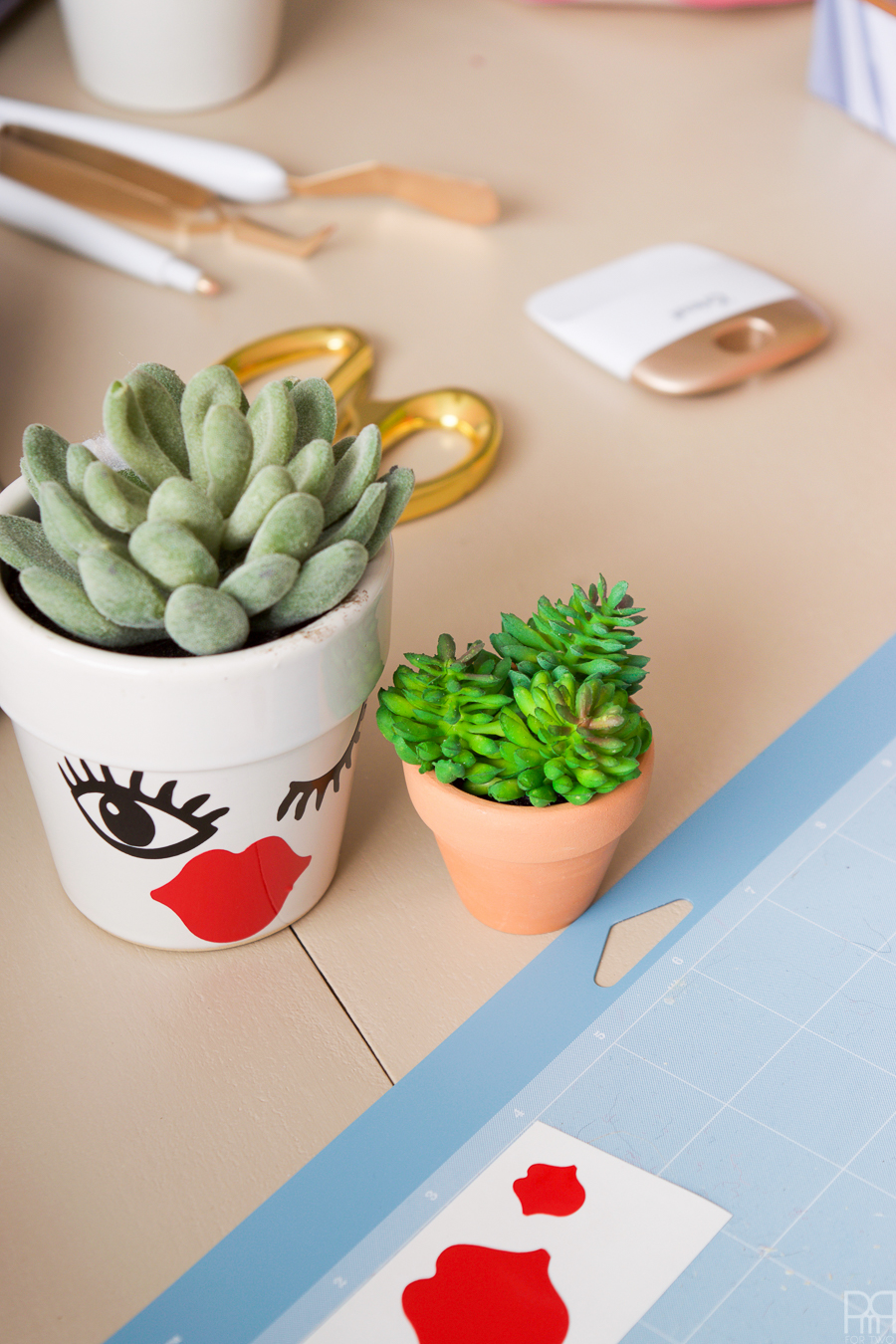 Easy DIY Face Planters
Display! I took the time to switch around the faces and eye components to really get the different faces, so it took me an extra minute or two to create these, but it was well worth it!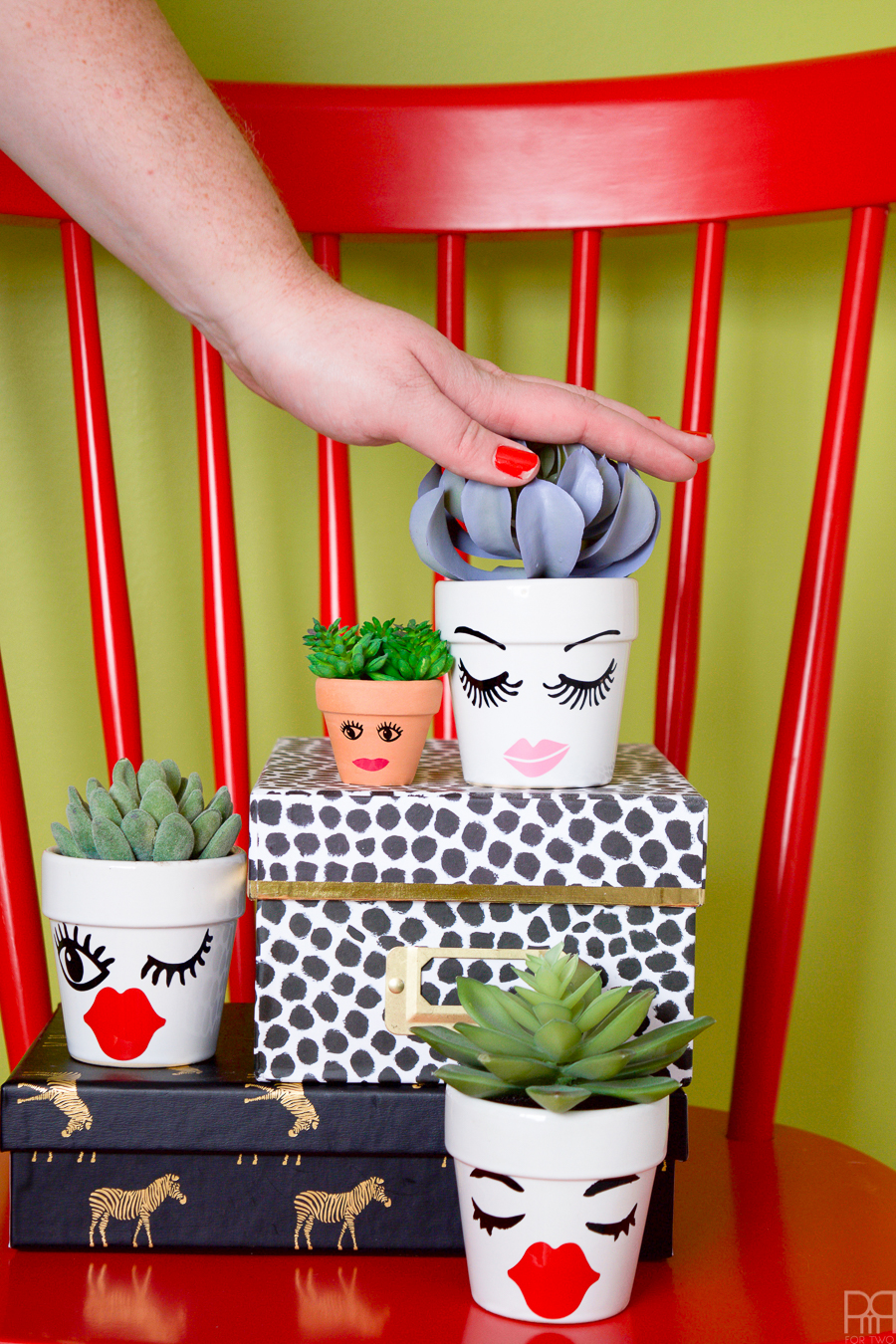 See that little lady on the box? Well, it either slipped or fell to the floor about 6 times while I was doing this and finally shattered. I only have a few photos but they sure are cute! I also envy all of these ladies their lash game. Talk about #lashgamestrong.