Easy DIY fridge magnets, who knew they were the craft you were missing in your life? me. When you're trying to keep some semblance of cohesion in your kitchen, the fridge seems to be where it all comes off the rails. It doesn't have to be!
You can easily make a cohesive set from items you can find at the dollar store.
Easy DIY Fridge Magnets
Im not inventing the wheel here, but I do think that pulling colours from the lovely prints is a great way to create cohesive collections. Not only do they work with the pieces they're holding up, but you can then mix & match them for different prints (or photos) and they'll all look cohesive.
*The following product links are affiliate things. Thank you for supporting the brands that make PMQ for two possible.
Materials required from Colour Coordinated Magnets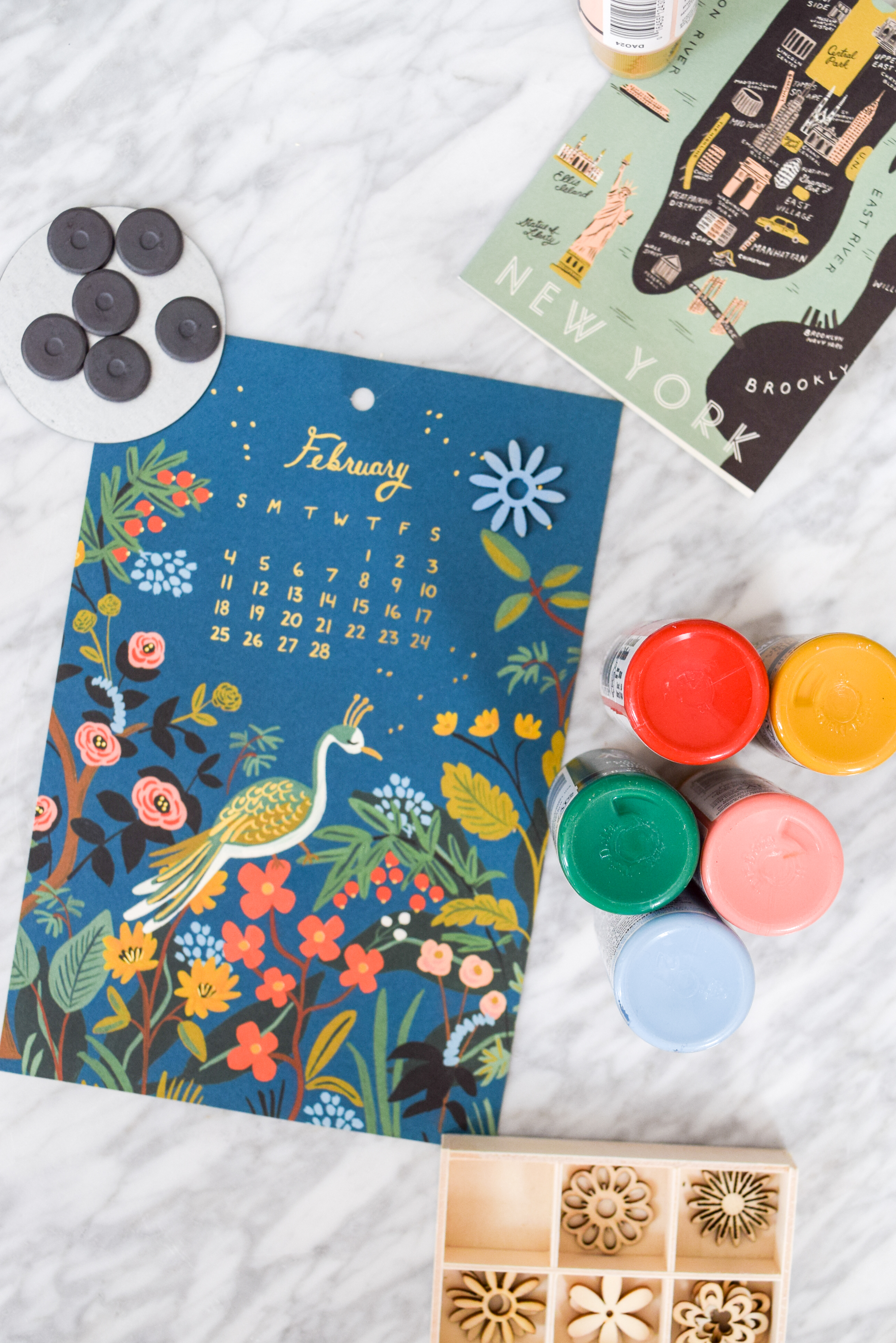 If you're colour coordinating to particular pieces, grab them and pick 4-5 colours that really pop, to use for paint. I have quite the collection of acrylic paints, so it's easy enough for me to pick from my collection.
TIP: If you're going to buy them though, see if there are any common colours across the pieces, and use those to make for a smarter purchase.
How to DIY easy fridge magnets
Once you've got your colour palette, start painting! I used a fine tip brush to get al the nooks and crannies. Super easy, only takes a few minutes.
Once they're dry, glue them to the magnets! This is – no joke – the easiest craft I've ever done.
That's it! You're done. Hang 'em on the fridge with your pieces, and you're good to go. If you've got 15 minutes to spare and need some colour coordinated magnets, this is he project for you.