I'm amazed I can get anything done these days, but this DIY Pom Pom Wreath did eventually come together. It was something I puttered at in the evenings, and quickly assembled. So if you're looking for a fun way to spend a few hours – this wreath is for you!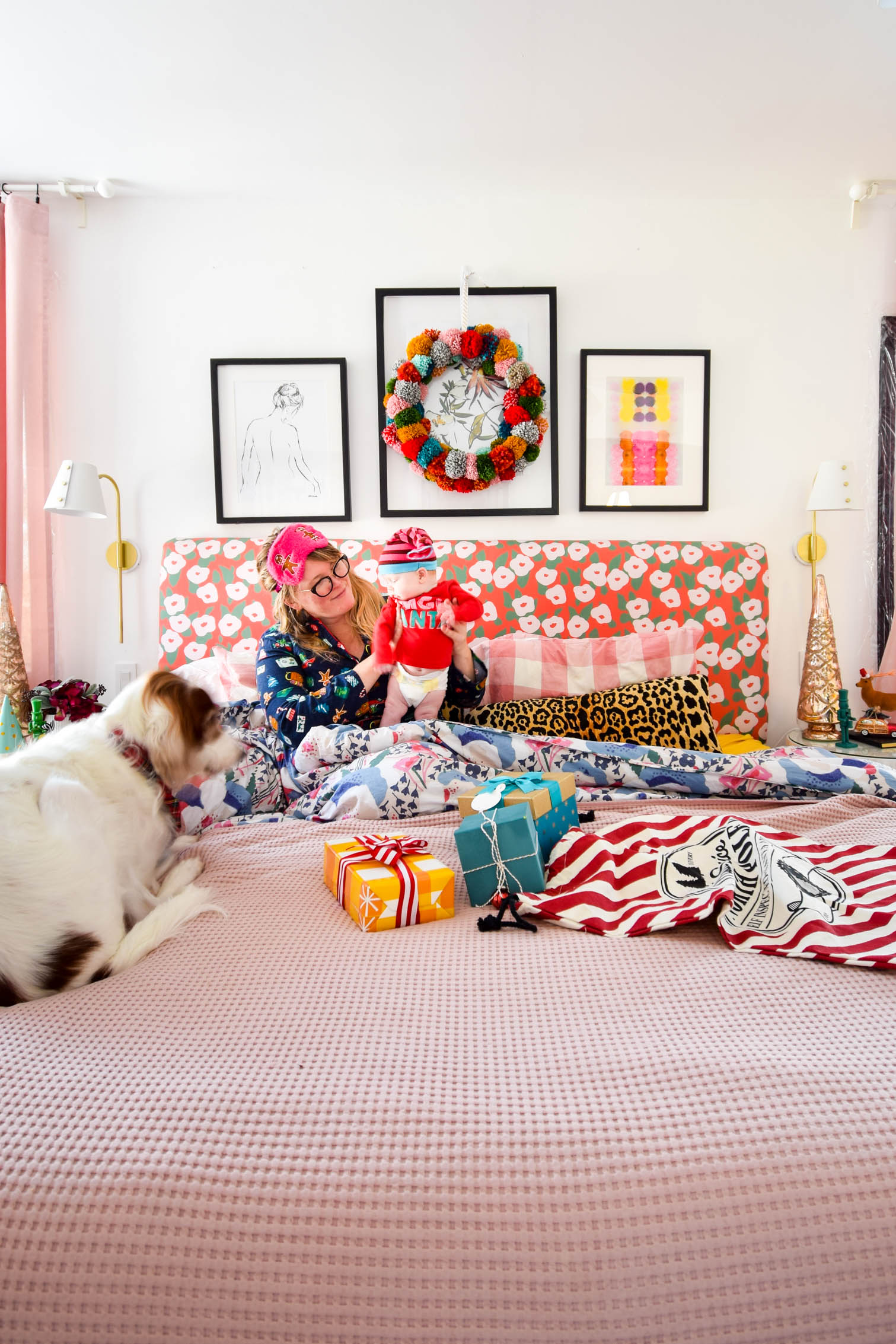 I had originally made this wreath to put in the colourful nursery, but once I got going in there, I decided that the pom poms didn't feel right. I placed the wreath in our master bedroom for a few days, before deciding to hang it there.
What you need to make a pom pom wreath
*The following product links contain affiliate links. Thank you for supporting the brands that make PMQ for two possible. For my full policies click // here //
You can make your pom poms by hand, or you can buy some handy pom pom makers. I opted for the easy way this year and am glad I did, since it ensured uniformity in shape and size.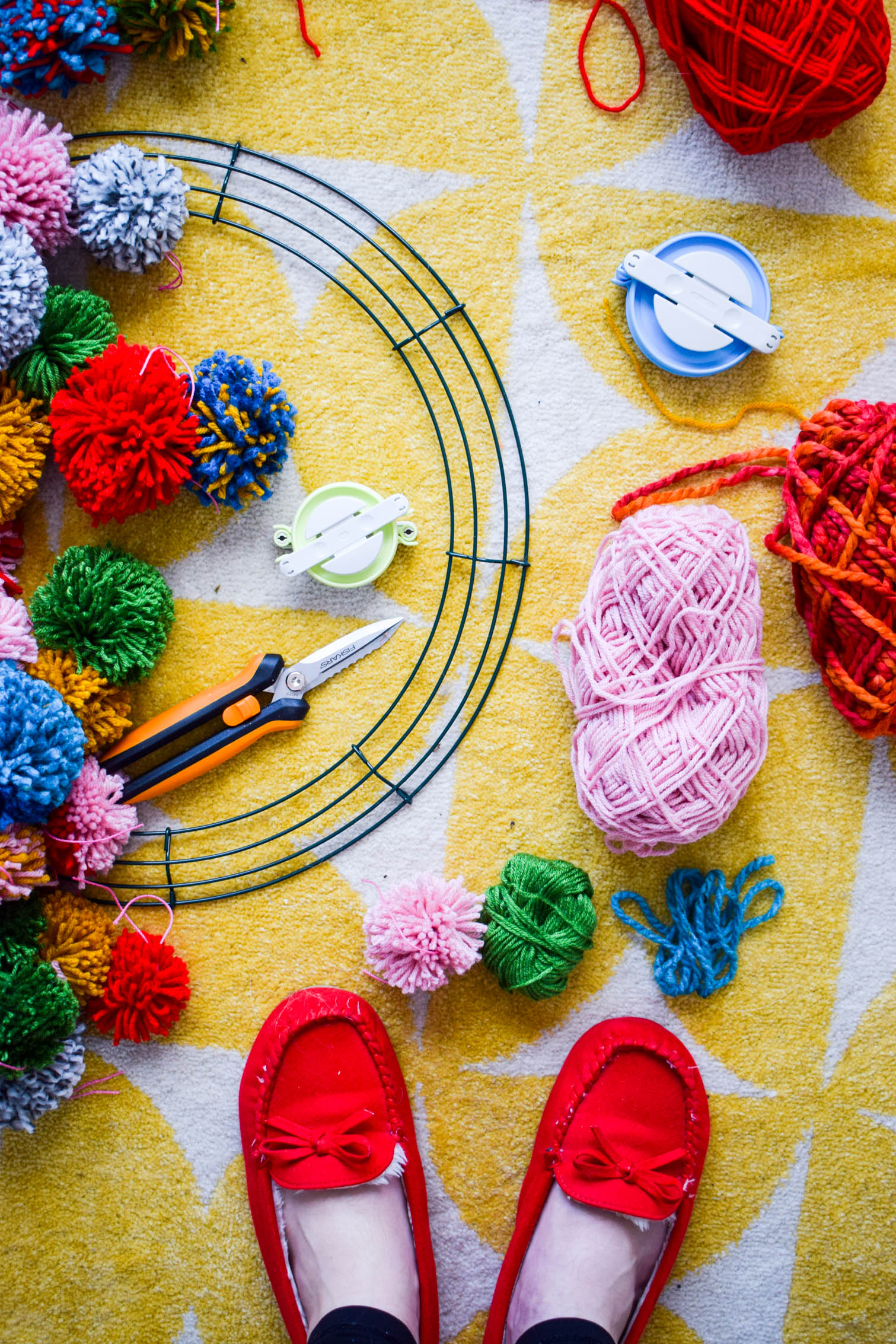 You'll need a wire wreath (I chose the smallest size available), sharp scissors, and yarn in as many colours as you'd like. I stumbled across a yarn sale, and then added coupon after coupon so that I wouldn't be paying a small fortune.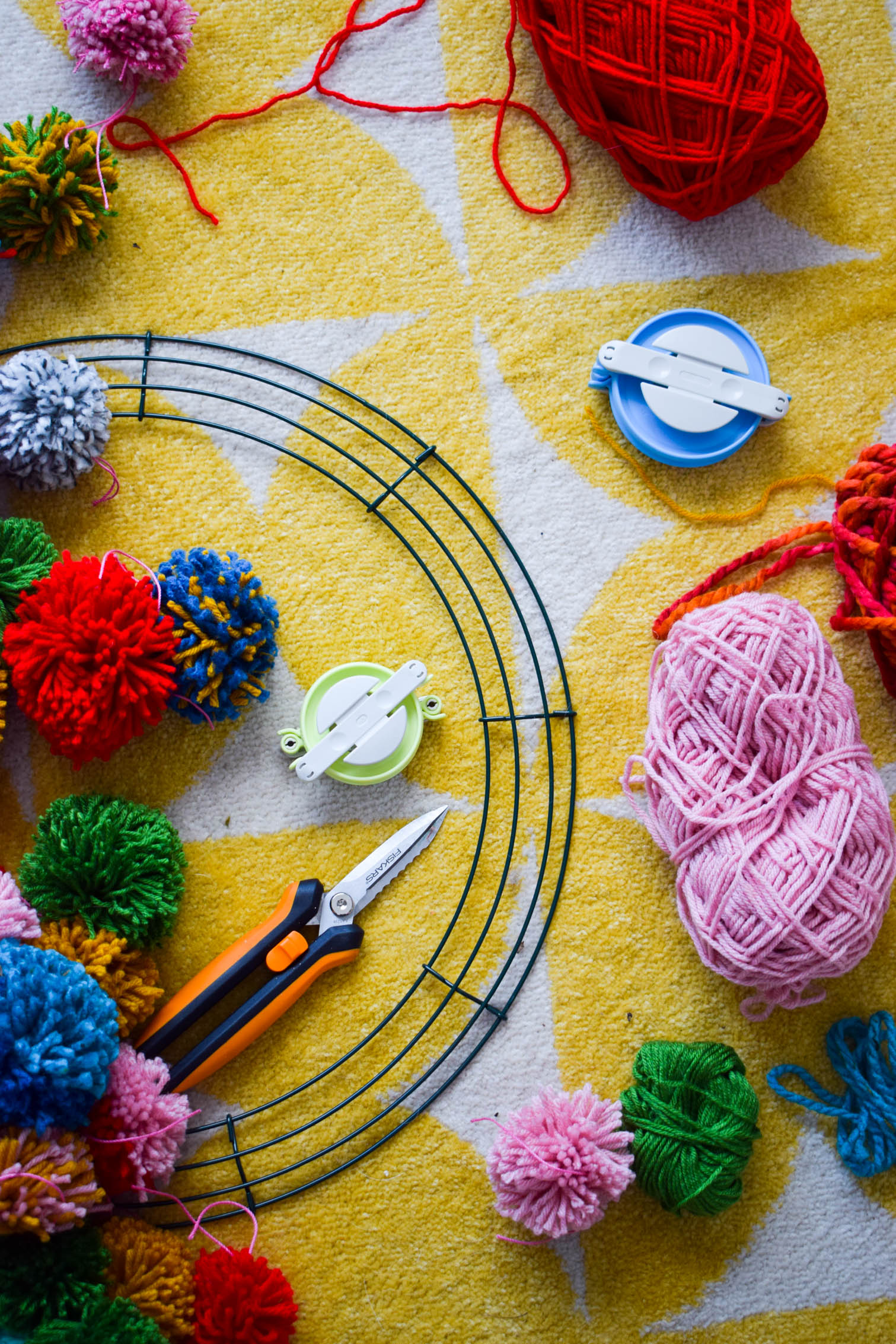 Hot tip: check your local thrift store for yarn. People routinely give away the ends of skeins, so you can easily come out with a variety of colours for cheap.
How to make a pom pom wreath
If you're making a small wreath (like mine), you'll need about 26 large pom poms, and about 54 smaller ones.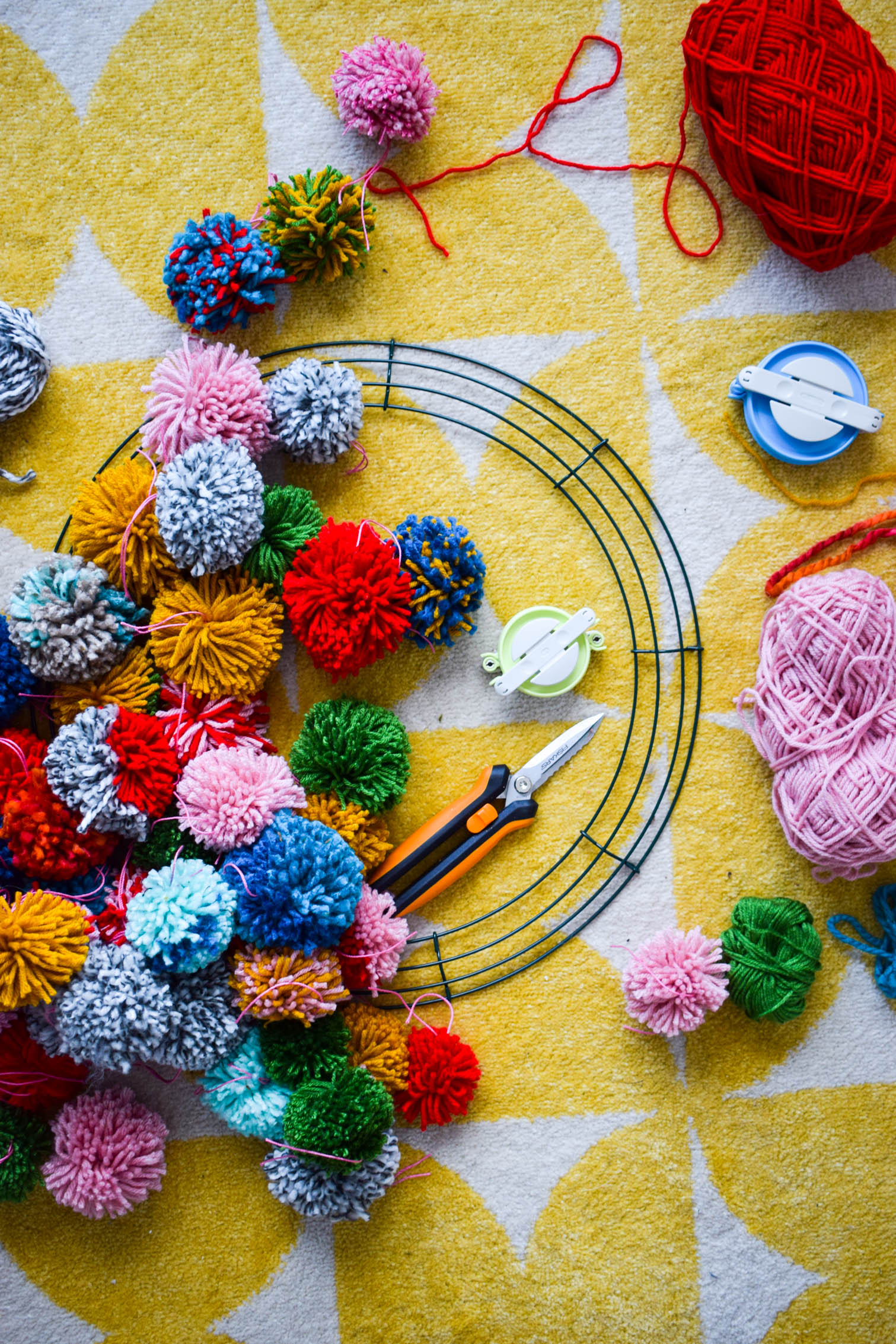 The set of pom pom makers that I bought came with two sizes, otherwise you'd need as many pom poms as it takes to fill the centre ring, inner ring, and outer ring of the wreath. This will depend entirely on the size of the pom poms you make.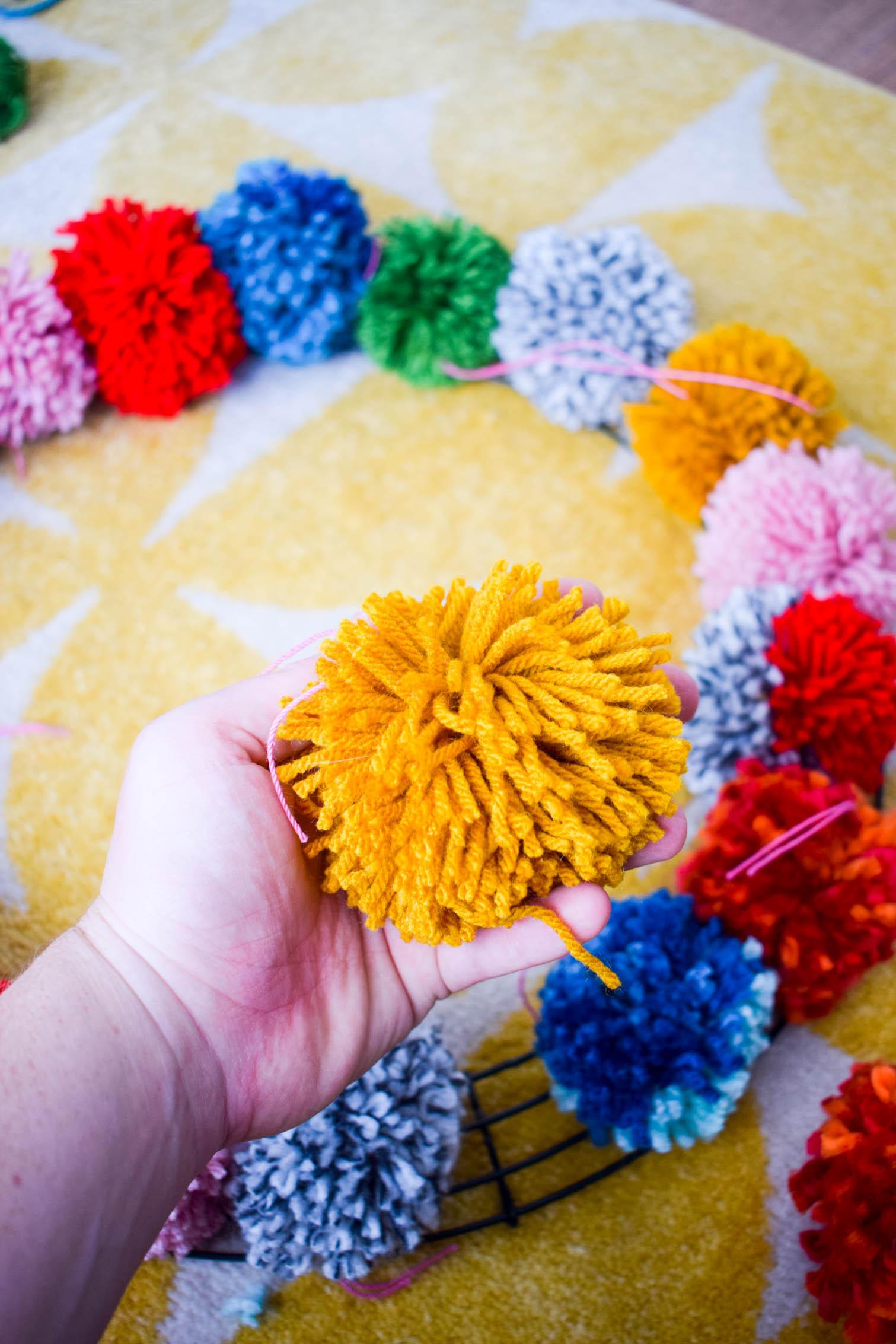 Once your pom poms are made, using some finer string, attach them to the wire frame of the wreath. It should look like you're just doing a simple tour around the frame.
I used my large pom poms for this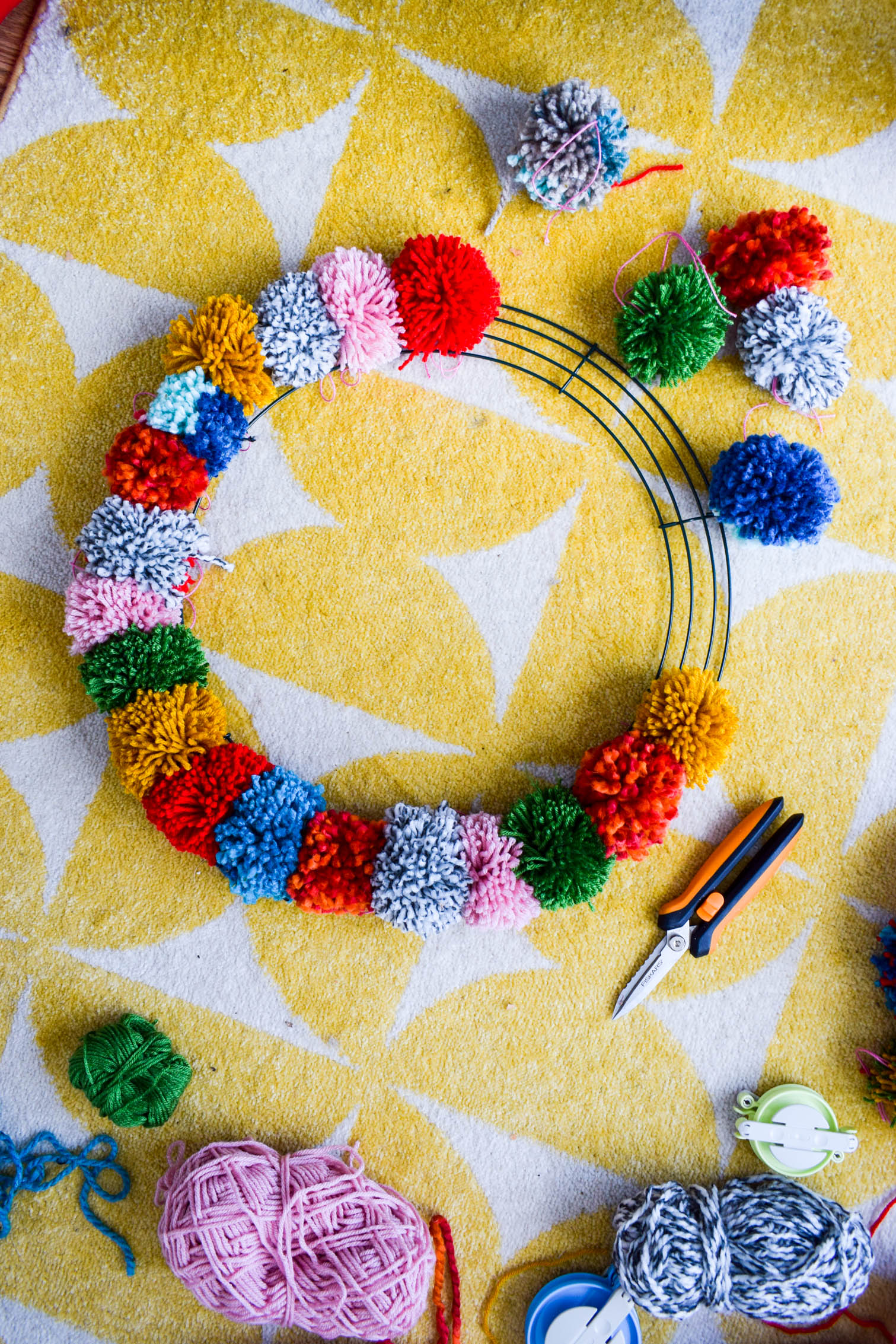 Once you've done this, using your smaller pom poms, attach one in between each of the big pom poms, along the outer and then inner ring of the wreath.
If you're doing a multicolour pom pom wreath like me, don't forget to mix up the colours so that you don't have too many matchy-matchy combos.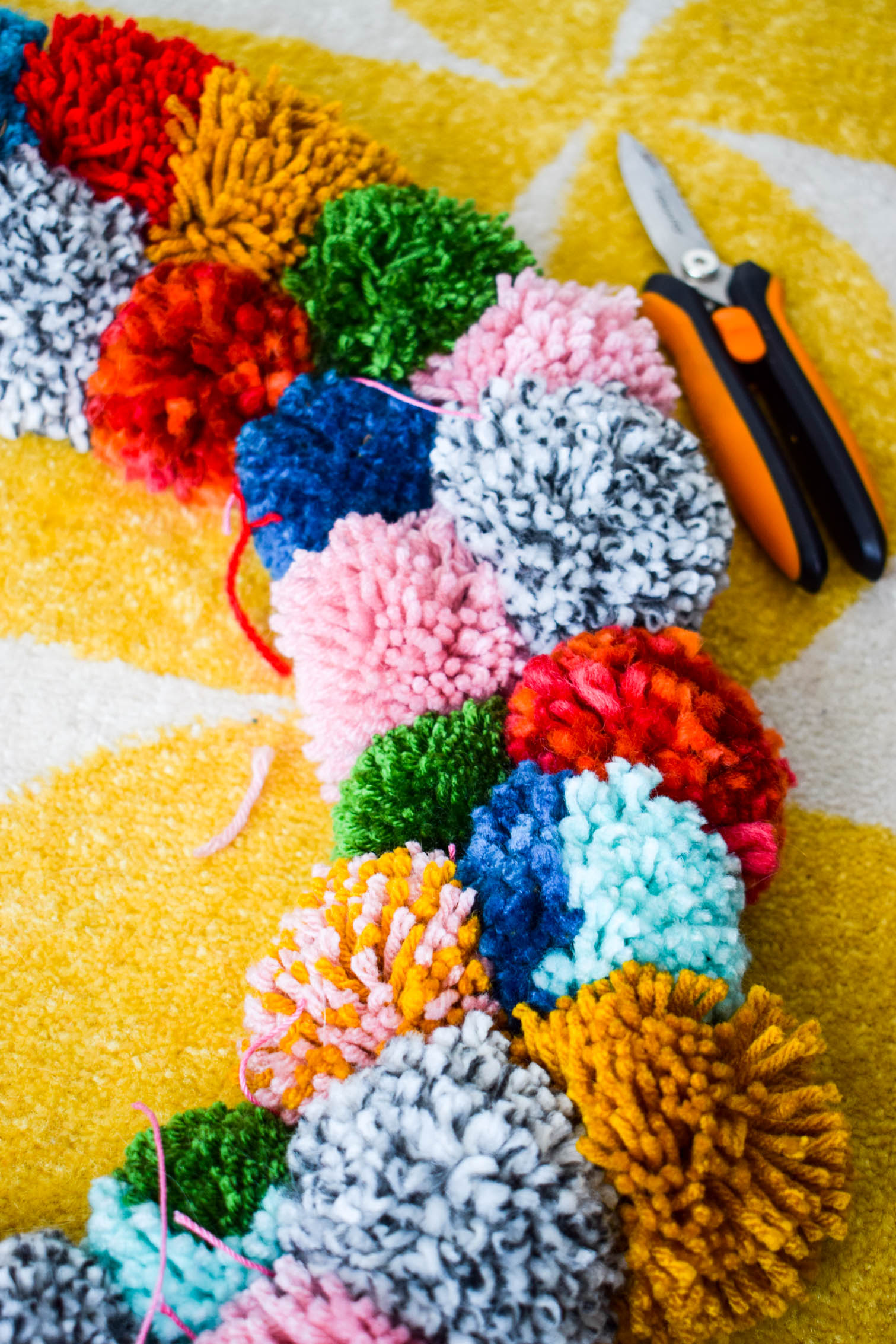 Why I used a wire wreath frame
I've seen some other tutorials using a foam wreath base, but I'm weary of gluing yarn to the foam, since I don't think it's a super sturdy option.
The nice thing about the wire is that there are easy ways to securely tie a knot and affix each pom pom.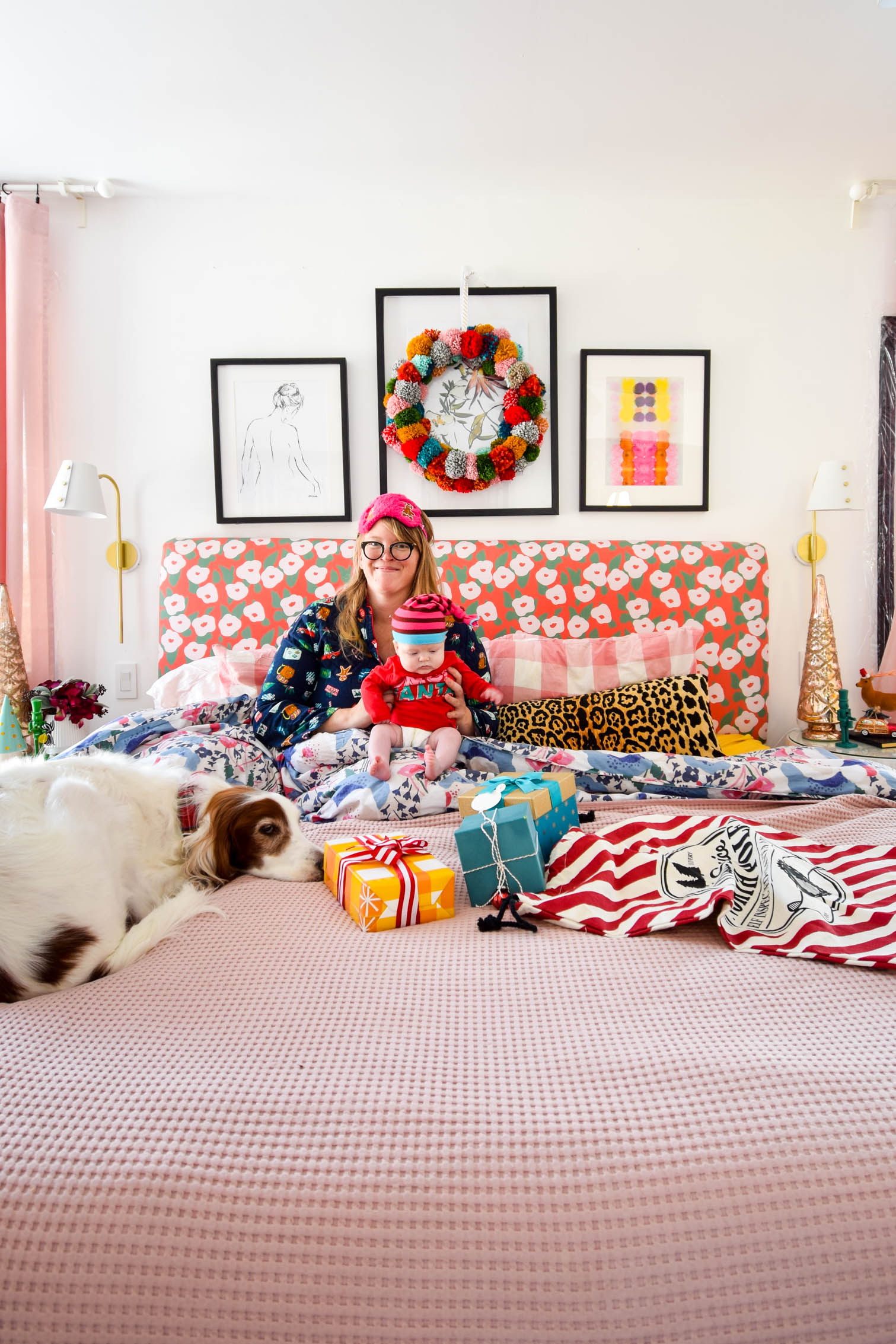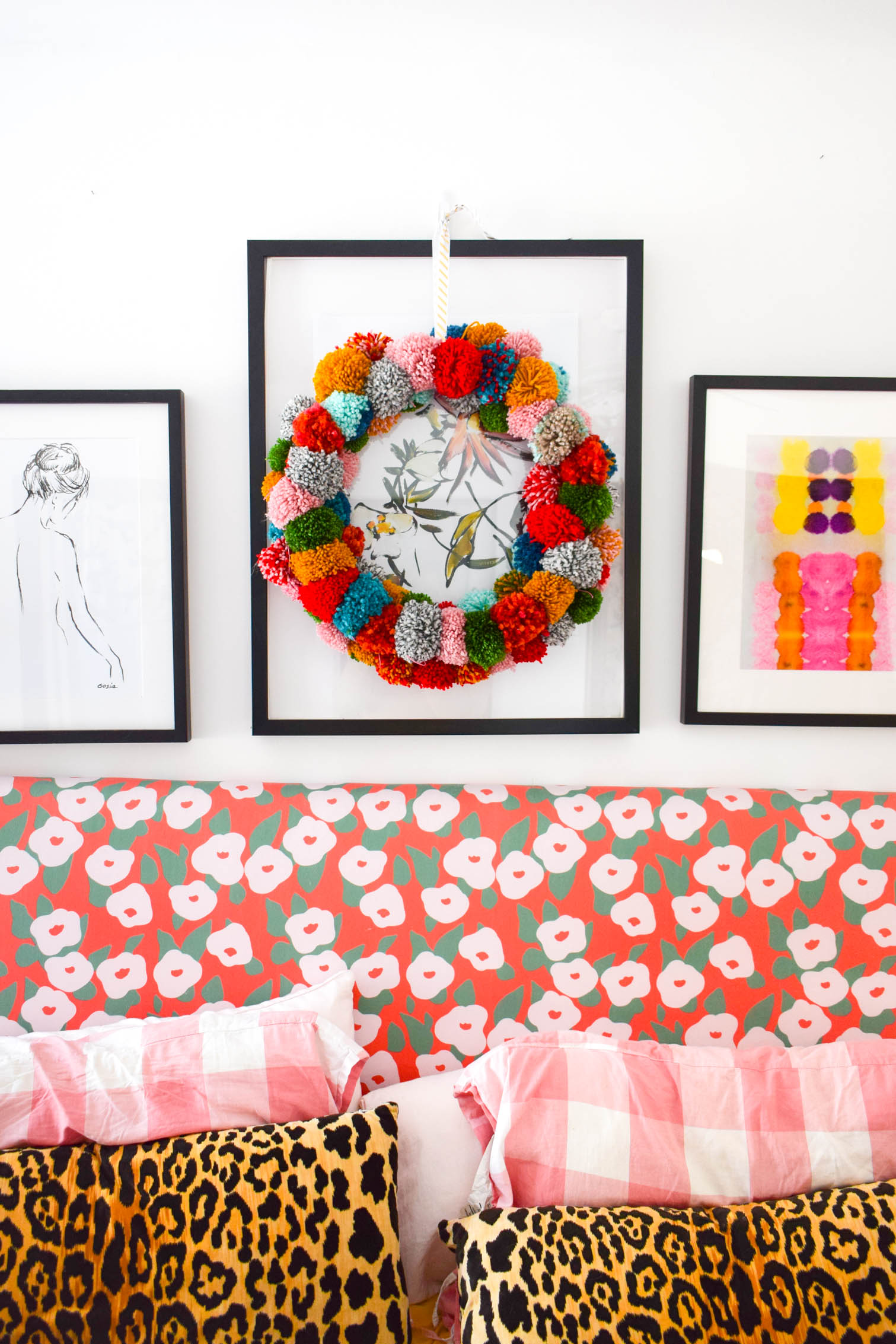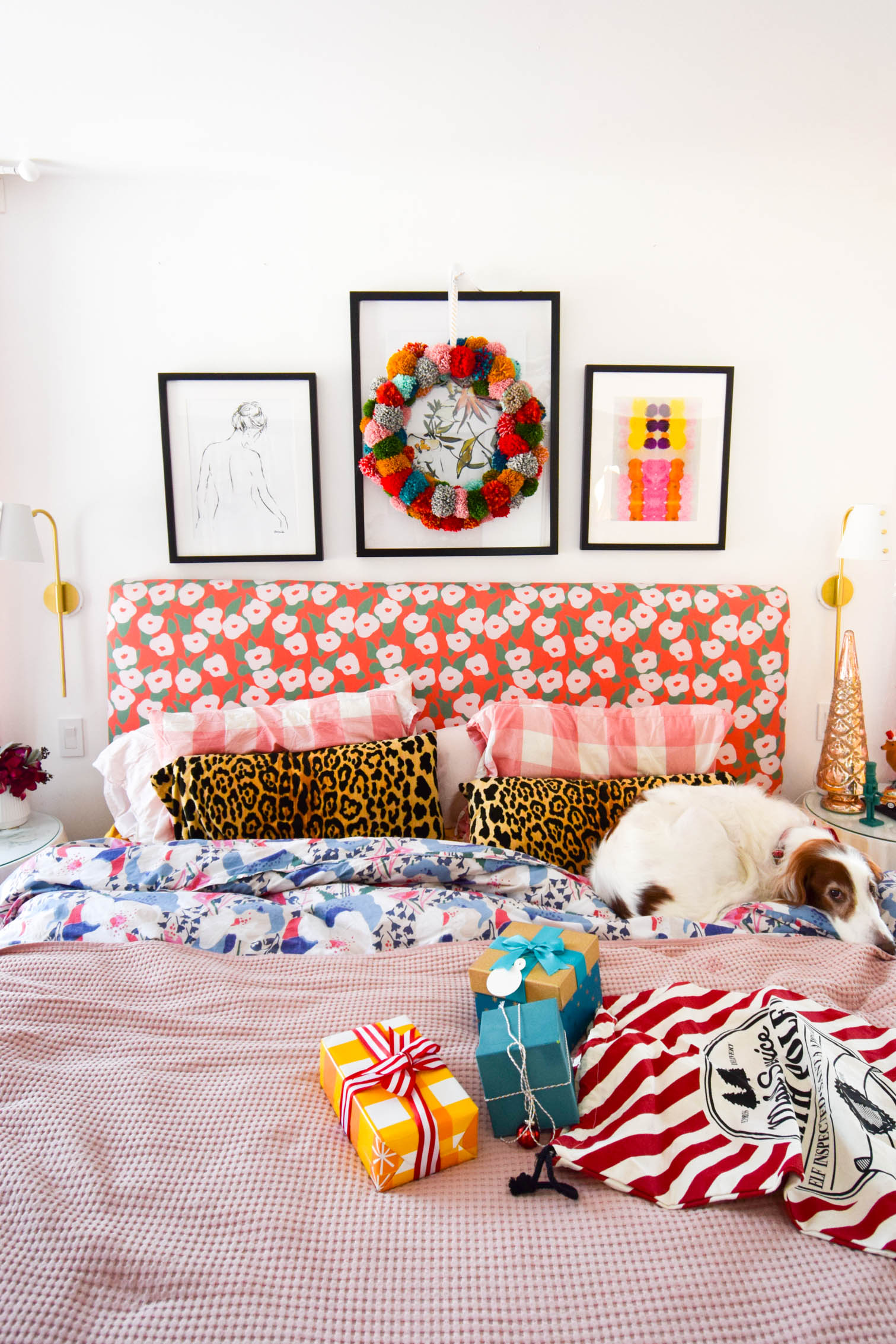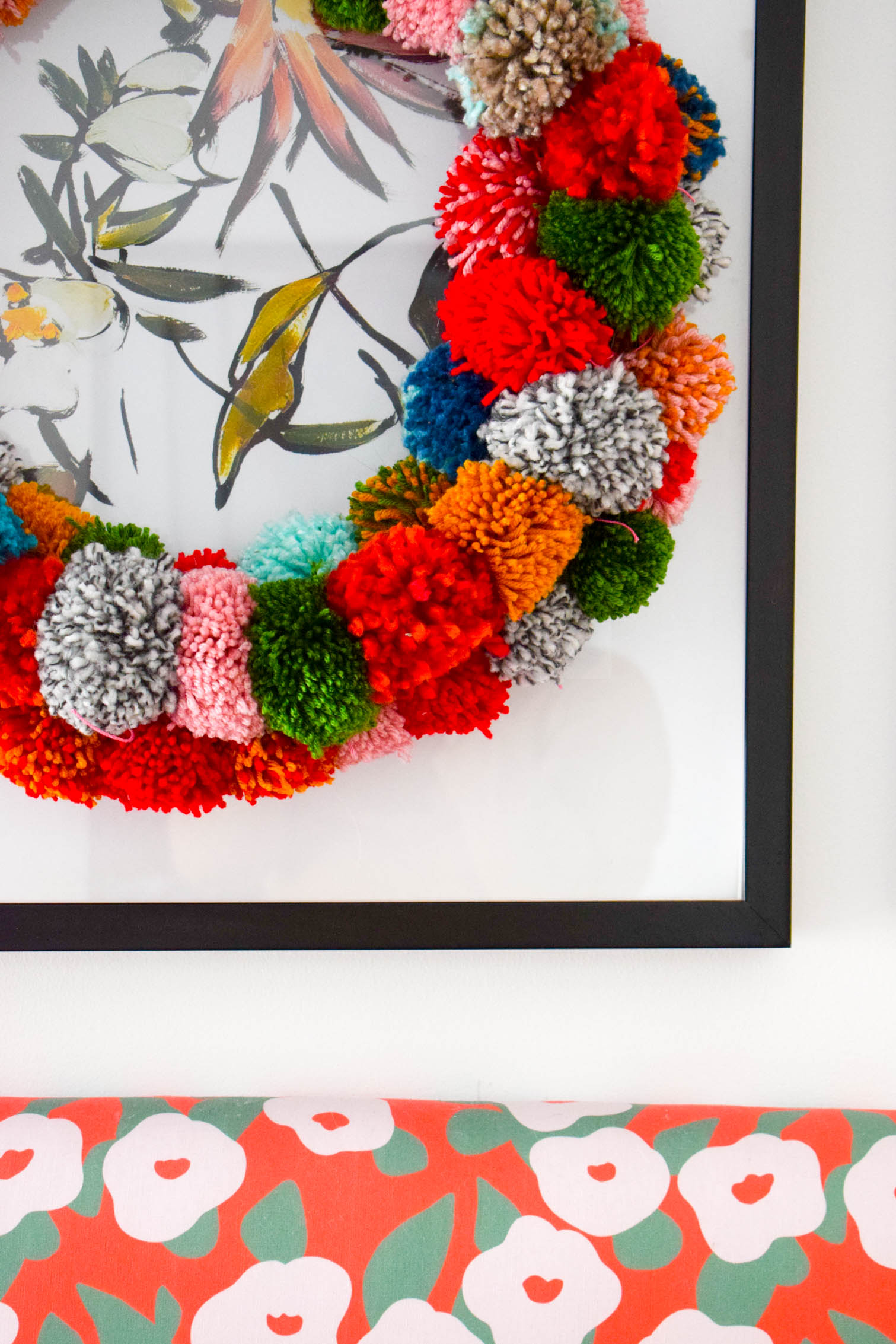 I used some decorative ribbon and a Command Hook to hang the wreath above our bed.