I know it looks like the TGIF cocktail series has ended, but I thought I'd bring it back for a spin on a classic – the DIY Gingerbread Vodka Moscow Mule. This is no normal cocktail though, I made the gingerbread vodka, decked-out the decanter, and then got a chance to sample the bevies once they were made. This Gingerbread Vodka Moscow Mule looks (and tastes) SO good that you'll be making a list and checking it twice (a grocery list that is) before the post is up.
And if you're joining me from any of the other participants in the Handmade Holidays Hop – hosted by Smart Fun DIY  — welcome! I create bright, bold, colourful and eclectic home decor and DIYs. Make sure you check-out the rest of my work in the project gallery // here //.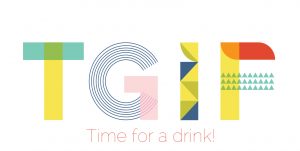 Others in the series
Maple Whisky Milkshake // Blackberry Mint Julep // Chocolate & Coffee Icecubes // Spicy Pomegranate Margarita // Cocktail Freezies // Honey Peach Moscow Mule // London Lemonade // Bacon & Green Bean Ceasar // The Pink Pearl
*The following product links contain affiliate links. Thank you for supporting the brands that make PMQ for two possible. For my full policies click // here //
Gingerbread Vodka
1/2 fresh ginger, finely chopped (no need to peel)
1/2 crystallised ginger, chopped
2  cinnamon sticks
10 nutmeg cloves
1 vanilla pod, split lengthways
2 oz. of golden syrup
1 litre vodka
*My recipe is based on this one // here // but I've made a few substitutions.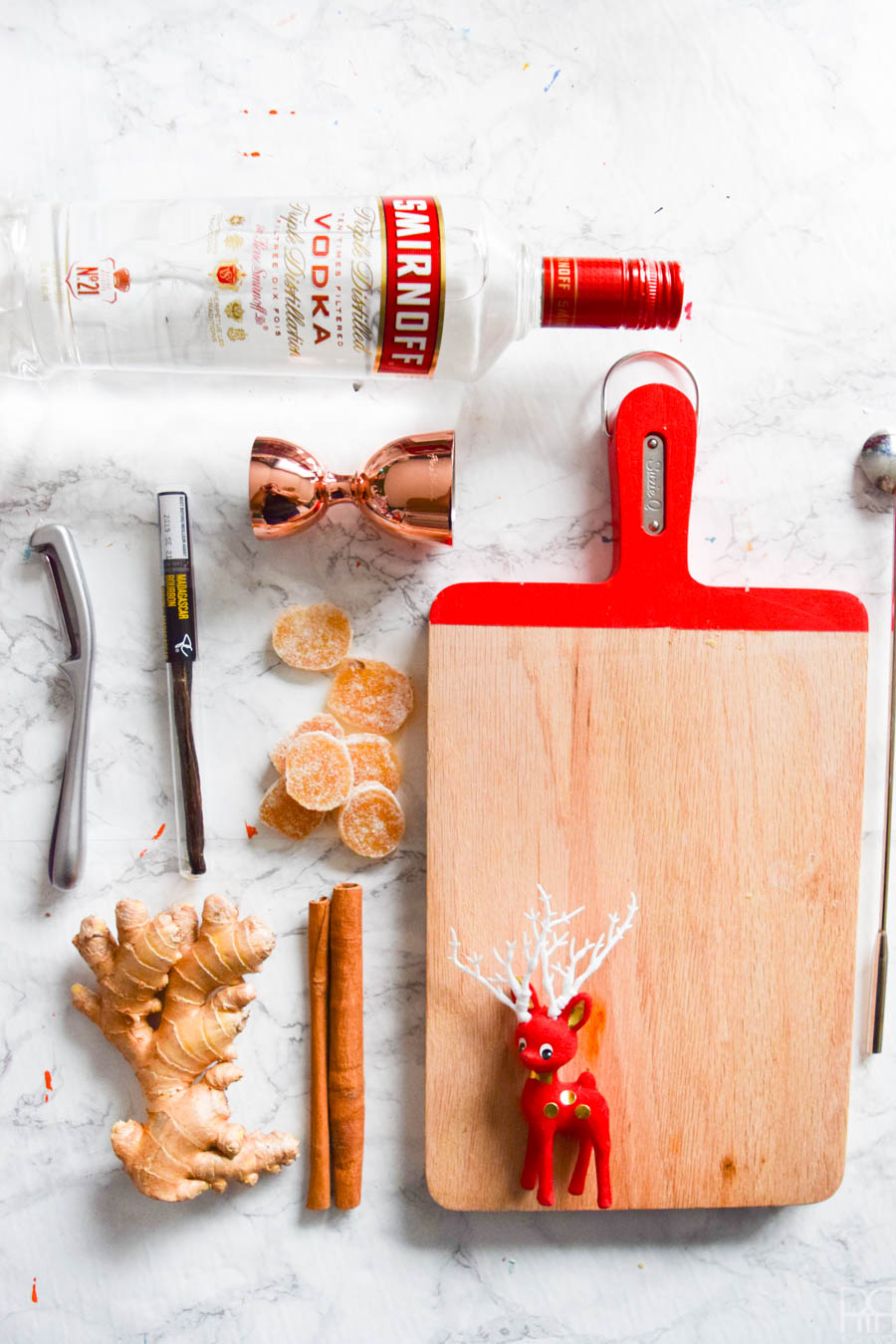 Step 1: Peel and then dice the ginger, split the vanilla pod, and cut the crystalized ginger.
Step 2: Partition everything into one or two large mason jars. Add the nutmeg cloves.
Step 3: Add 1 oz. of golden syrup to each mason jar, or 2 oz. if you're just using one jar.
Step 4: Add the vodka, seal the mason jars, and then leave them for about 4 days in a cool and dark place.
DIY Gingerbread Vodka Moscow Mule
Gingerbread Vodka
Lime cordial
Soda water
Ice cubes
Step 1: Load your copper mugs full of ice.
Step 2: Add 1 oz. of Lime Cordial.
Step 3: Add 2 oz. of Gingerbread Vodka.
Step 4: Top-up with club soda. Stir with long spoon, garnish with a lime or a straw, and enjoy!
Don't forget to check out the other participants in the hop and see what's cooking with them!