It's that beautiful time of year when the PSL has arrived and leaves are starting to turn. I can jump for joy at the sight of dark moody skies and lots of beautiful foliage. Fall is my jam, y'all! It also means I can bust-out my seasonal wreath making skills, and this year I have Hoop Wreath ideas for fall, so I decided to make 6 of them! That's right, I make 6 colourful floral fall hoop wreaths. Last year I made a beautiful hoop wreath // here // and was quite taken with the symmetry and style of it, so I ran with that style for this collection.
*Afloral & Woman Shops World sponsored this post, but all thoughts are my own. Thank you for supporting the brands that make PMQ for two possible\
I love thrift shopping (as you all know) and found a set of 4 differently sized embroidery hoops at our local Value Village. I had been unsure of which direction to take my wreath this year, and once I saw the hoops I took it as a sign! Hoop wreaths it is. The added element of visual interest with them is that they don't crowd the space, so your florals (or whatever medallion you chose) can shine without all the noise that branches or foam demand.
See what everyone else made:
PMQ for two // The Learner Observer // Amidst the Chaos // Up to Date Interiors // Lemon Thistle // Domicile 37 // The DIY Mommy // Love Create Celebrate // Garden Therapy
*The following product links contain affiliate links. Thank you for supporting the brands that make PMQ for two possible. For my full policies click // here //
Materials for Hoop Wreaths 
Tassels and pom poms from Woman Shops World –> use code PMQFORTWO for 10% off your first order if you go through the website // here //
Silk flowers –> I shop Afloral for my selection and have never been disappointed. Their Fall Florals are to die for!
Velvet ribbons and trim
Prep your hoops. You may chose to stain them like I did with last years, or just clean them up. Either way, prep 'em good.
Decide on colour schemes for your florals. I wasn't sure if I wanted to keep one colour range (i.e pinks and oranges) or if I wanted to go through a range of colours. I eventually opted for the later.
Using your tin snips, start gathering the florals into bunches that you will then wire together using floral wire.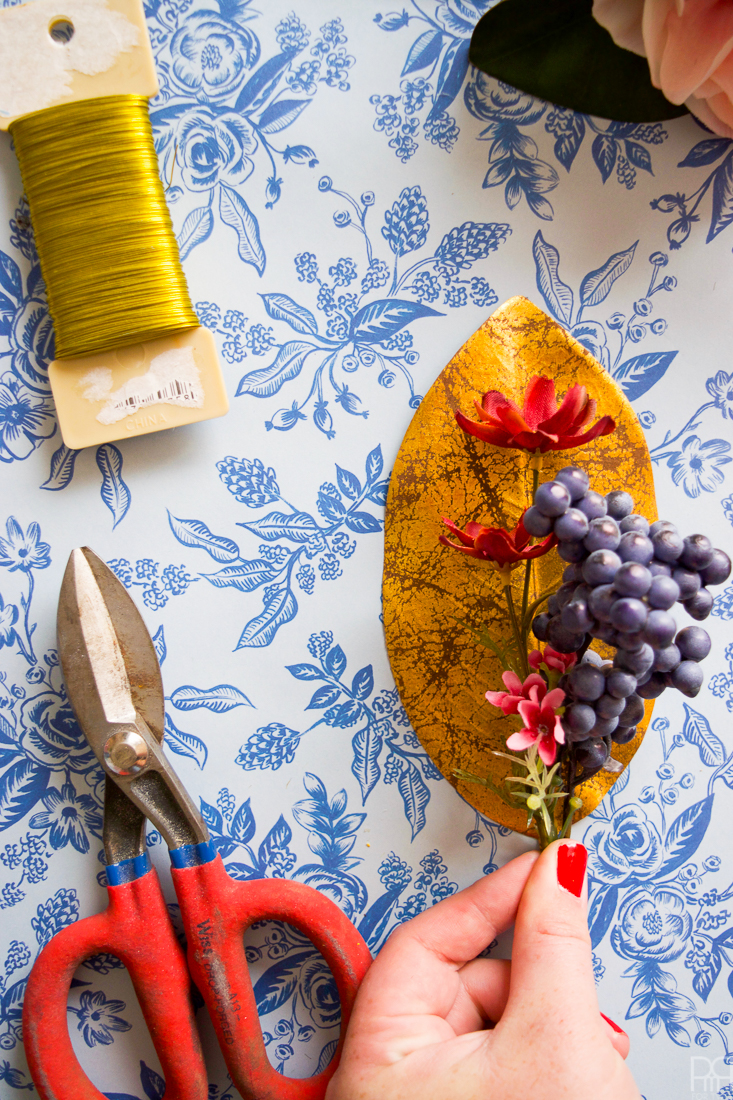 Using the wire, attached the bunches to the hoop.
I use ribbons, tassels and pom poms to then hide the wiring holding the flowers to the wreath. A simple loop does the trick, but you could easily make bows of all kinds and it would look lovely.
At this point you'll repeat the process for as many wreaths as you'd like to make. I made a total of 6 using different florals, ribbons and trim.
6 Hoop Wreath ideas for fall