Yesterday was the first day of Spring! I went for my first run outside and had the chance to put together this lovely cocktail hour for my spring home tour. Not much has changed in the family room // here // and our Kitchen is under renovation at the moment // here //, and since those are really the only spaces I decorate for seasonally, I thought I'd do some spring updates in the dining room.
A huge shout-out to Shannon from AKA Design for organizing this spring tour. If you're joining me from Brooklyn Berry Designs, Amidst the Chaos, The Happy Housie or Elliven Studio – welcome! My name is Ariel and I created bold, bright, eclectic & colourful home decor and DIYs. You can view more of my work // here //. I enjoy long walks down the aisles at HomeSense, greeting the UPS delivery person in pyjamas, fish tacos, and leopard print. I also live in Canadian military housing, so we're renters in a traditional sense.
Like I said above, I worked on the dining room for the spring tour. It hadn't been updated much since the holidays when I used it for the Christmas home tour // here //, so transitioning the bar into spring and summer, not to mention the florals, was definitely called for. I thought I'd make myself a London Lemonade aka Gin &  Lemonade to help celebrate the arrival of longer days and less snow. You can never go wrong with a gin cocktail, and lemonade is always called for.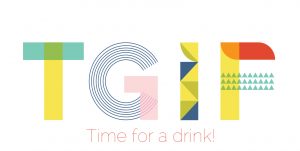 Other cocktails in the TGIF Cocktail Series:
Maple Whisky Milkshake  // Chocolate & Coffee Icecubes // Spicy Pomegranate Margarita // Cocktail Freezies // Pink Pearl // Peach & Honey Moscow Mule //  Blackberry Mint Julep
The London Lemonade
2oz. of Bombay Saphire Gin
4oz. of lemonade
Ice
I found these SOS Fever glasses at Value Village on a recent trip. I love thrifted bar glassware, there's something fun about retro glasses that clearly have a history. Sure, I've got my stems and coupes for daily use, but for seasonal cocktails I try and find funky glassware to better showcase some colour. These glasses came in a set, so I was lucky enough to grab both.
No cocktail hour is complete without a little something to nibble on. I found these wicked marble cutting boards at HomeSense and knew they'd be perfect for our newly updated kitchen, but also for our spring tour! I like the fact that they're stripped because it helps show the dimension of the food even better. They also keep everything nice and cool if they've been in the fridge beforehand.
Btw, all these stunning faux-florals (everything excluding the shamrock in the white planter) are from Afloral.com. I ordered them for some other posts that are going live tomorrow and later in the month, but the beauty of faux florals is that you can re-use them whenever and wherever in the home. I went with poppies for spring – they're such a pretty flower and full of colour.
I fell in love with this daisy table runner by Kate Spade on my last trip to Homesense. It's fun and colourful without being too summery or too springy. It's also bold enough to stand-out in my pink and guava jelly coloured dining room. I bought the matching napkins as well, so now I just need an excuse to throw a spring brunch and we're in business!
The ribbon adorned napkins are a DIY which can be found // here //
These two plates are from the spring collection at Anthropologie and are right at home in my spring dining room. The colours, the drawings and the shine are all perfect. I actually use sardines in my ceasar salad dressing – it's the special ingredient! As for the clementines, while I do not enjoy the real thing, I love the pink and orange colour combo.
The Canadian Mosaic in vinyl & paint // here //
I also switched around some furniture in the spring updates. I swapped the demilune table and footed globe. They each have more space now. You can find the DIY for the faux floral crown that my man is wearing // here //. The green man himself is from HomeSense many moons ago, but I love him dearly. He used to live in my master bedroom, but I've brought him down to show him and the crown off.
The bar cart also got a bit of a makeover. I took away the magnolia leaves and bottle brush trees, moved the brass around, and added some fresh pops of colours with the blue fawn and the orange/red poppies. Spring is also a good time to refresh the bar before Easter. Growing up, Easter called for vodka cured gravlax, lamb, and lots of gin – a proper WASP holiday if I ever did see one! While I won't be serving-up quite that feast this year, I will at least have a properly stocked bar.
I'm also in summer and spring planter planning mode – every time I see a beautiful vessel that could serve as a planter I snatch it up. Our local nursery has a limited selection of planters, and they're not reasonably priced. HomeSense however always has a great selection, so when I spotted this white beauty on my last trip I quickly put it in my cart. I like the slightly cracked glaze and the pattern on the bowl. Is it a bowl? a planter? Dunno. It's holding my shamrock nicely though, and in a few weeks it'll move outside with me.
The sideboard is the last but certainly not the least space to get a little tidy-up. I switched some art around when I shopped the house. I found that the large statement piece from Society 6 was more impactful down here, and that the two pieces from Minted looked better and in-scale in the master bedroom. 
Make sure you hop over to see the rest of my co-hosts for today, as well as those from Monday! You should also circle back throughout the week to see what the others are up to.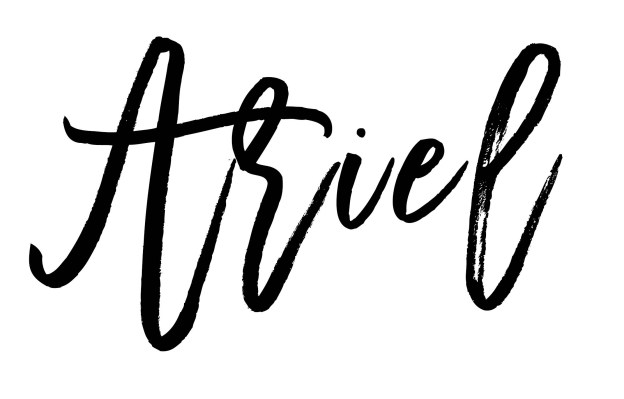 MONDAY
AKA DESIGN – LIFE IS A PARTY – LEMON THISTLE – CLEAN AND SENSIBLE
TUESDAY
BROOKLYN BERRY DESIGNS – AMIDST THE CHAOS – THE HAPPY HOUSIE – PMQ FOR TWO – ELLIVEN STUDIO
WEDNESDAY
SATORI DESIGN FOR LIVING – SUBURBLE – SO MUCH BETTER WITH AGE – POP OF PRETTY – THIS LITTLE ESTATE
THURSDAY
THE DIY MOMMY – A PRETTY LIFE IN THE SUBURBS – WOMAN IN REAL LIFE – KIM POWER STYLE – THE LEARNER OBSERVER
FRIDAY
THE CREEKLINE HOUSE – LOVE CREATE CELEBRATE