You can never have enough color, and the bolder the better! Color blocking is a great way to bring your fave shades together, because you just have to find the easiest way to place them on the same project. Top and bottom? side by side? whatever works, just have fun with it! Check out these 20 Fun Color Blocking Decor DIY's by myself and other bloggers.
Check out my project gallery for other colourful & creative DIYs.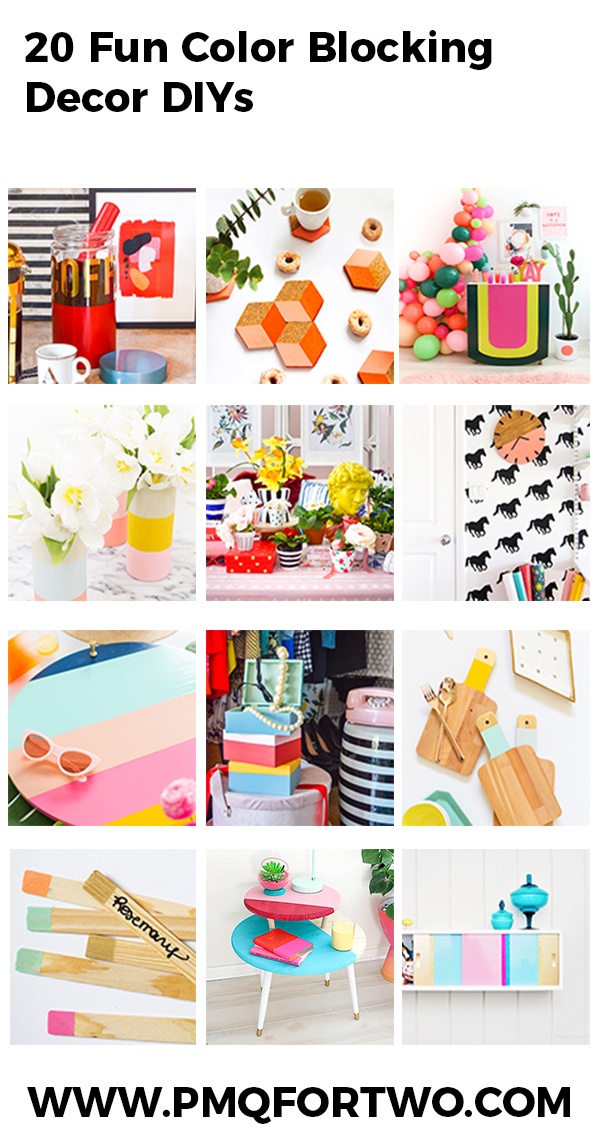 Color Blocking Garden and Vase Ideas
With spring around the corner, use your planters and vases to balance the stunning color that mother nature puts on display.
DIY Color Blocking Ideas For Home Decor
Paint is the easiest way to color block, and these 8 projects show you easy it is to paint the schemes you want. Everything from jewelry boxes, doors, cat scratch posts and more.
Color Blocking Kitchen DIY's
Adding color to your kitchen is a great way to bring fresh new vibes into the space without a major transformation, or big bucks. So take your pic! Cutlery? Cutting boards? Up to you!
Color Blocked Furniture
Really looking to make an impact? Color blocked furniture will make a statement for you! Pick a cheery and colourful palette that makes your heart sing.