This past weekend I hosted my first baby shower in our current PMQ. While I've hosted one before, it was years ago so the blog wasn't in full swing and my crafting skills weren't up to scratch. The course that DH has been on for the past year hosted an exchange student and his wife. We've become good friends during her time here, and with the course coming to an end we're getting ready to say "goodbye for now" – because in the military community it's never "goodbye," just "for now." They'll be heading home soon, and this time with an extra person ! In lieu of a goodbye party for her we coupled it with a baby shower to exponentially increase the number of crafting opportunities. Kidding, not kidding.
My fellow army wives and I had originally planned this woodland critter baby shower for back in February, and when the time came everyone was deathly sick so we had to cancel it. A month later after some schedule consultation we were able to finally host our woodland critter baby shower! It truly was a group effort, I just made the decor and provided the space. We opted for woodland critters because the local wildlife is quite different where they live, so we're sending her back with a whole bunch of Canadian woodland critter gear with which to remember us.
While I was supposed to wait until Thursday to share this post as part of the Year of Feasting blog hop hosted by Dannyelle of Life is a Party, that also happens to be the day I go live with my Renter Friendly Kitchen Upgrades with Behr Paint // here //. Instead, I'm letting you in on the goodness that was this woodland critter baby shower a few days early.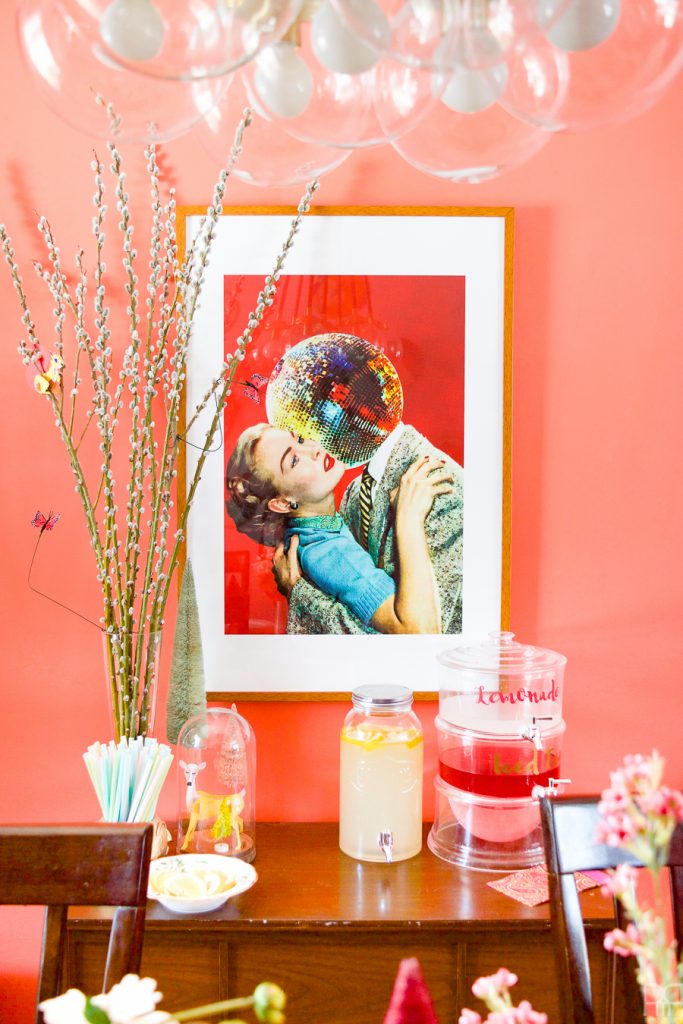 *The following product links contain affiliate links. Thank you for supporting the brands that make PMQ for two possible. For my full policies click // here //
The shower was also a great occasion for me to test out the 3D Make It Now projects on the // Cricut Design Space. //  Up till now I've mainly done vinyl projects using my // Cricut Explore Air //, so I was excited to try some 3D paper crafts – better yet, ones that were already sized and proportioned. The Make It Now projects are well worth the 1-2$ they cost and saved me a ton of time in this case. I just wish there was a way to search through the catalogue by keyword as opposed to category. I am told that feature is coming soon though.
I'll list the Make It Now project name and category under each image where one is featured, in case you want to re-create them for yourselves. That also means I won't be sharing step-by-step instructions on how to assemble them since those instructions and links to videos are included with the projects themselves.
In making paper animals for the decor, I was able to experiment with colours and sizes that I wouldn't have been able to find with in-store products. I was able to add a few ceramic and brass pieces of my own to the mix, as well as the ever gorgeous Afloral blooms from my Easter Tablescape // here //.
For the shower I used:  Daisy Silk Flower Spray // Artificial Waxflower Spray in Mauve Pink // Silk Cosmos Spray in Purple // Artificial Yellow Billy Button Spray //  Artificial Poppy Flower Spray in Orange //  Poppy Silk Wildflower Spray in Orange //Mini silk Ranunculus spray in pink ceris // Silk peony spray in Mauve Pink Cream // Artificial Butterflies // Flocked Hanging Sedum Succulent
I much prefer team work to a dictatorial approach to a communal event such as a baby shower. It's more fun when everyone can contribute something to the event, and I think it's that spirit that shines throughout our community. I handled decor, but my fellow spouses handled the food, the cupcakes, the games, the gift, and so on! It made for an easier preparation on my end, that's for sure.
You may recognize a few elements from my Canadian Bloggers Spring Home Tour // here // such as the daisy table runner by Kate Spade that I picked-up at Homesense, and my thrifted chinoiserie vase collection that I just keep repurposing when they're not chilling on my Renter Friendly Built-Ins  // here //.
I could try and style each event uniquely, procuring only the finest silks and gems for each event, but that's not real life. Real life is buying a runner and falling in love with it, and then using it for every occasion you can think of. Real life is making paper craft decor and using all your collected knick knacks in new and interesting ways like for a woodland critter baby shower.
Real life also means that the Konmari method (The Life-Changing Magic of Tidying Up: The Japanese Art of Decluttering and Organizing
) would never work with me because, like a magpie, too many objects make me happy!
I will say this about all the colours used in this woodland critter baby shower decor – the mother to be is not a huge fan ???? she prefers life in shades of blue and white, and that's just fine. But since it was hosted in my home I decided to turn-up on the knob on the colour machine and see what happened. I mean, how often do you make card stock deer?
As far as baby showers go, this one was pretty standard. We had the game where you pin the sh*t on the diaper (like pin the tail on the donkey), we played the clothespin game and I lost within the first 5 minutes, we also had the baby animal game. No shower is complete without guessing the size of the belly, and Boots was more than happy to join in on the fun.
The shower was exhausting but satisfying, and I can't wait until the next one! In our community there's always a baby on the way or a birthday to celebrate, and it's nice when we take the time to celebrate it together. Our lifestyle can be challenging sometimes, but the community we make for ourselves at each posting is truly like family. Love you all!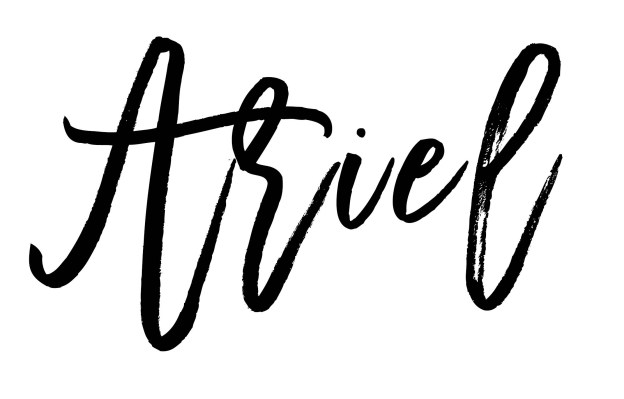 THE DIY MOMMY – LIFE IS A PARTY – VINYETE ETC.
PERSONALLY ANDREA – KIM POWER STYLE – THE LEARNER OBSERVER
WOMAN IN REAL LIFE – FLOURISH AND KNOT – LOVE CREATE CELEBRATE
AMIDST THE CHAOS – PMQ FOR TWO – THE DREAM HOUSE PROJECT