I recently acquired four champagne coupes! FINALLY! HALLELUJAH! And what's the first thing I do? Make a holiday cocktail in the form of a Vodka Cranberry & Rosemary cocktail.
I've been chasing these coupes for years, I'm not kidding… years. So when I saw them I did what I did when I found the hudson's bay blanket at Value Village – I placed them in the cart and raced away as quickly as I could.
Anywhoo, my second go-to drink for the holidays is a Vodka Cranberry & Rosemarry. Wh? Well, it looks seasonal, it's a classic bar drink, and super easy to make.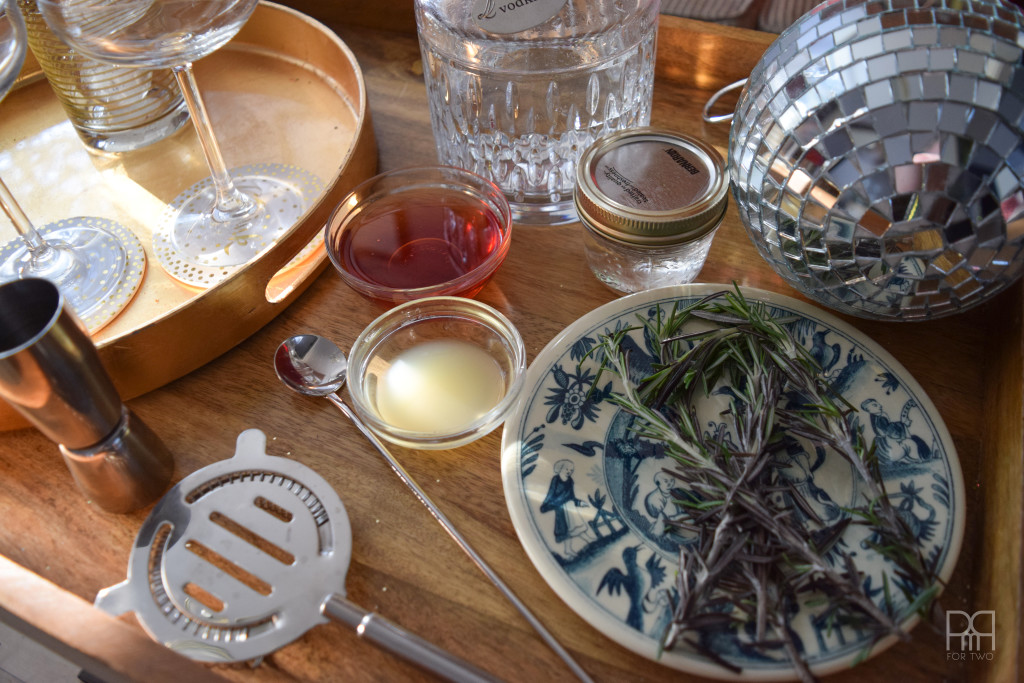 Ingredients
2 1/4 cups Vodka
3/4 cup Lemon Juice
3/4 cup simple syrup
10-20 Rosemary sprigs
1 1/2 cup Cranberry juice
Ice
I made it in a pitcher for easier prep and serving, so the quantities listed above are for a large pitcher worth – SERVES 8-10 (I've photographed it in our cocktail shaker because it's much prettier).
Instructions
Ready for this? Real simple now – mix it all together, and serve!
This is such a simple cocktail and I highly encourage you all to try it. Sure, it's a regular vodka cranberry but if you put the word "holiday" in it when you serve it to guests how will they know?! Also, a sprig of rosemary goes far! Far I tell you!
Live boldly and serve a strong cocktail. Also, tomorrow is TGIF, what will you be serving? If you're ever in need of inspiration check-out my T G I F board on pinterest or on snapchat for TGIF realness.