Like our four legged companions, I've got spring fever! And in this case it translated into a spring wreath for our front hall. Remember my Starburst DIY wreath from Christmas? Well I used the same foam core center at the base of the wreath because I loved it so much the first time.
You could make this wreath with any flower really, but I liked the idea of a bunch of smaller, more delicate daisies as opposed to a bigger bloom taking center stage.
Materials
8″ foam ball
Scissors
Hot glue gun
Ribbon of your choice
9 stems of silk flowers
1 magnet (pictured below)
1 key ring (pictured below)
Instructions
Step 1: Cut your foam ball in half. I can never manage to muster a true half and I always end up with one side being bigger than the other, which is perfect for the wreath because depending on how many flowers you have, you can chose a bigger or smaller base.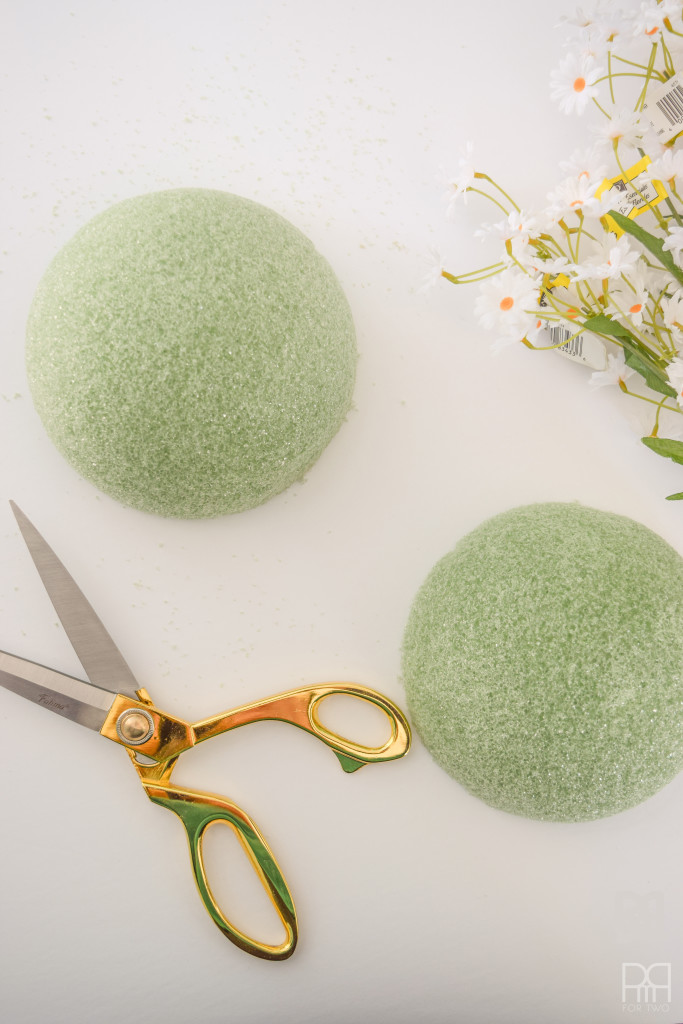 Step 2: Using the scissors or wire cutters (depending on the construction of your flower stems) cut the flower stems into smaller clusters that can be placed with more minutia.
Step 3: Insert the flower stems into the foam core one by one so that they're standing up. If you start playing around with angles and perspectives you'll leave bald spots and gaps that will be visible when looking at the wreath dead-on.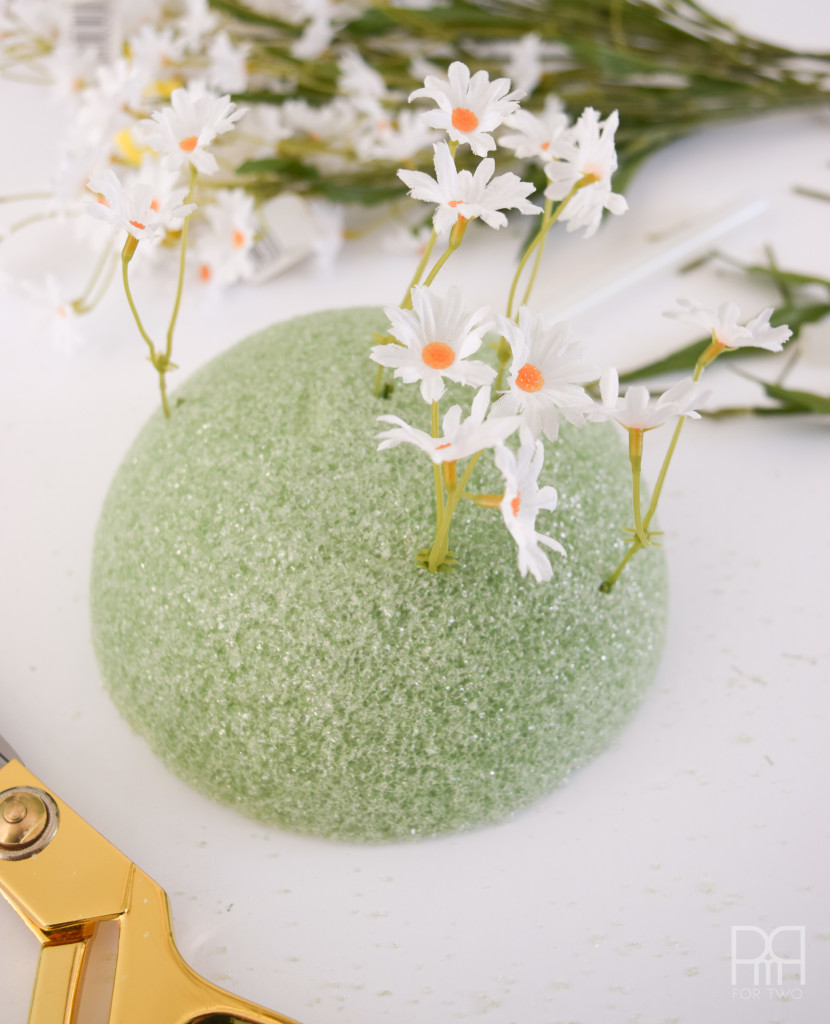 Step 4: Once all the flowers are placed and there are no empty spaces, measure the length of ribbon that you'd like the wreath to hang at.
Step 6: Double your length of ribbon and loop a key ring through it to the half point, fold the ribbon in half and hot glue the two ends together.
Step 7: Decide on the type of bow you want. I'm still loving colonel Sander bow tie look, and it's easy to make it look good at any size. I've opted for a medium size bow and glued the bits end to end ,and together before until I achieved the desired look.
Step 8: Glue the ribbon to the other length of ribbon.
Step 9: Our front door is metal. Given the light weight of the wreath and length of the ribbon, it was having a hard time staying flush against the door, so I added a magnet to the bottom to held secure it to the door.
Step 10: Admire! I've got it prepped for the front door, but right now it's hanging in our front hall. It's too windy for the wreath right now and I don't want it flying away! Even if we have a screen door, stranger things have happened. We live in a wind vortex on our end of the street.
I wish my wreath was full of fresh daisies, if only for the smell, but I'll settle on this ball of joy in the meantime.
What kind of flower would you use for a wreath like this?