I know Christmas is slowly creeping up on us (or is it running towards us?) but this is one project you can do in an afternoon and won't regret. My Spray Painted Christmas Garland is also done with the fabulous collection of paints in the Tiffany Pratt Collection with Krylon, so you know they're chosen in good taste. I've used it in our home office, because dayuum that space needed some Christmas love. With all the hustle and bustle it's been neglected stylistically, so I was happy to be able to make my office feel like Christmas had made its way there too.
More Christmas Crafts: DIY Colourful Christmas Stockings // DIY Gift Card Holders // DIY Juniper Berry Swags // Hot Cocoa Bar // His & Hers Christmas Wreaths
*Krylon sponsored this post, but all thoughts are my own. Thank you for supporting the brands that make PMQ for two possible.
p.s how cute is that little knit stocking hanging on the side of the bookshelf? I grabbed it at Indigo // here //
Materials for Spray Painted Christmas Garland
More Spray Paint projects: HIS Bicycle // HER Bicycle // Striped Candles // Spray Paint Ombre Planters // Spray Painted Table Cloth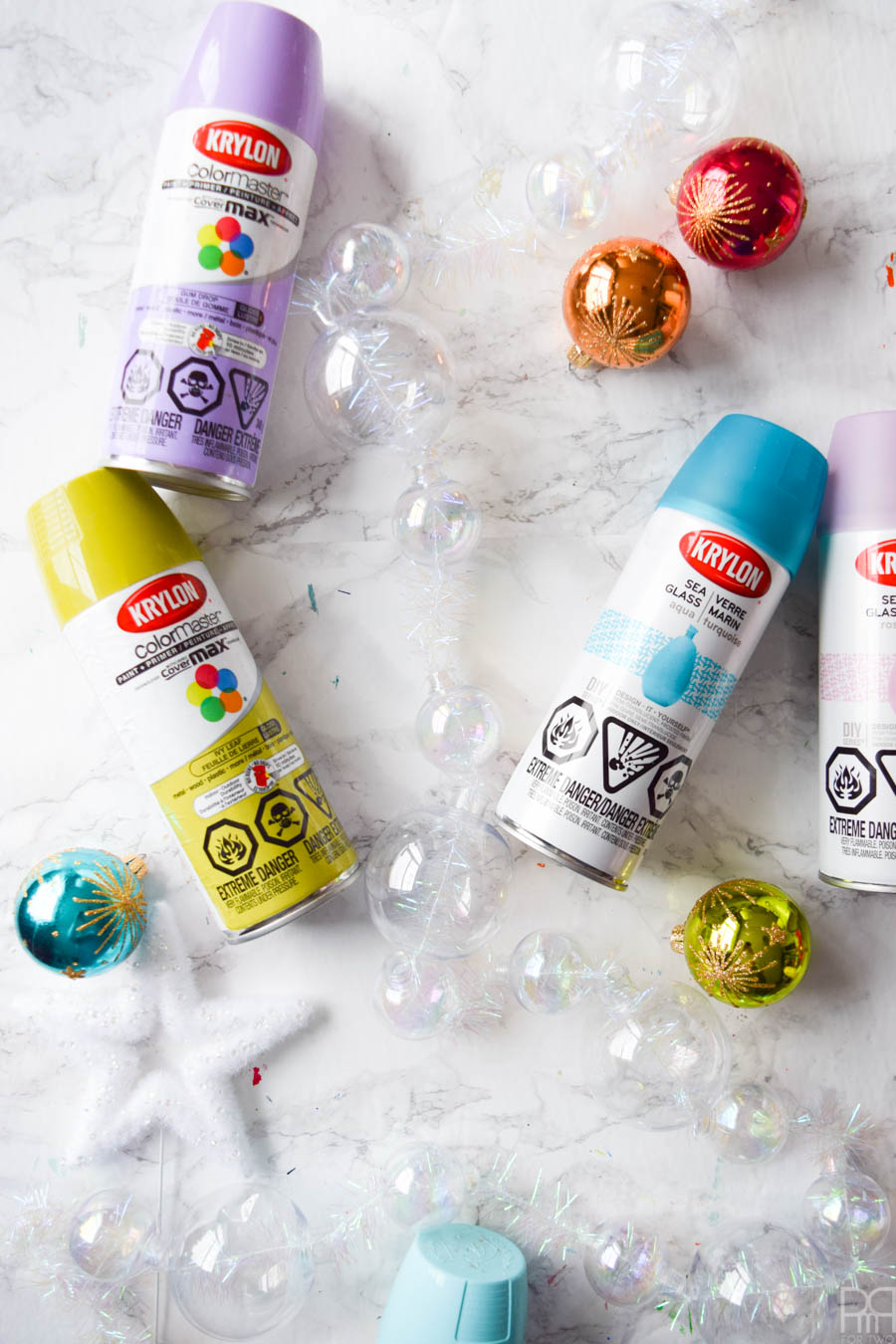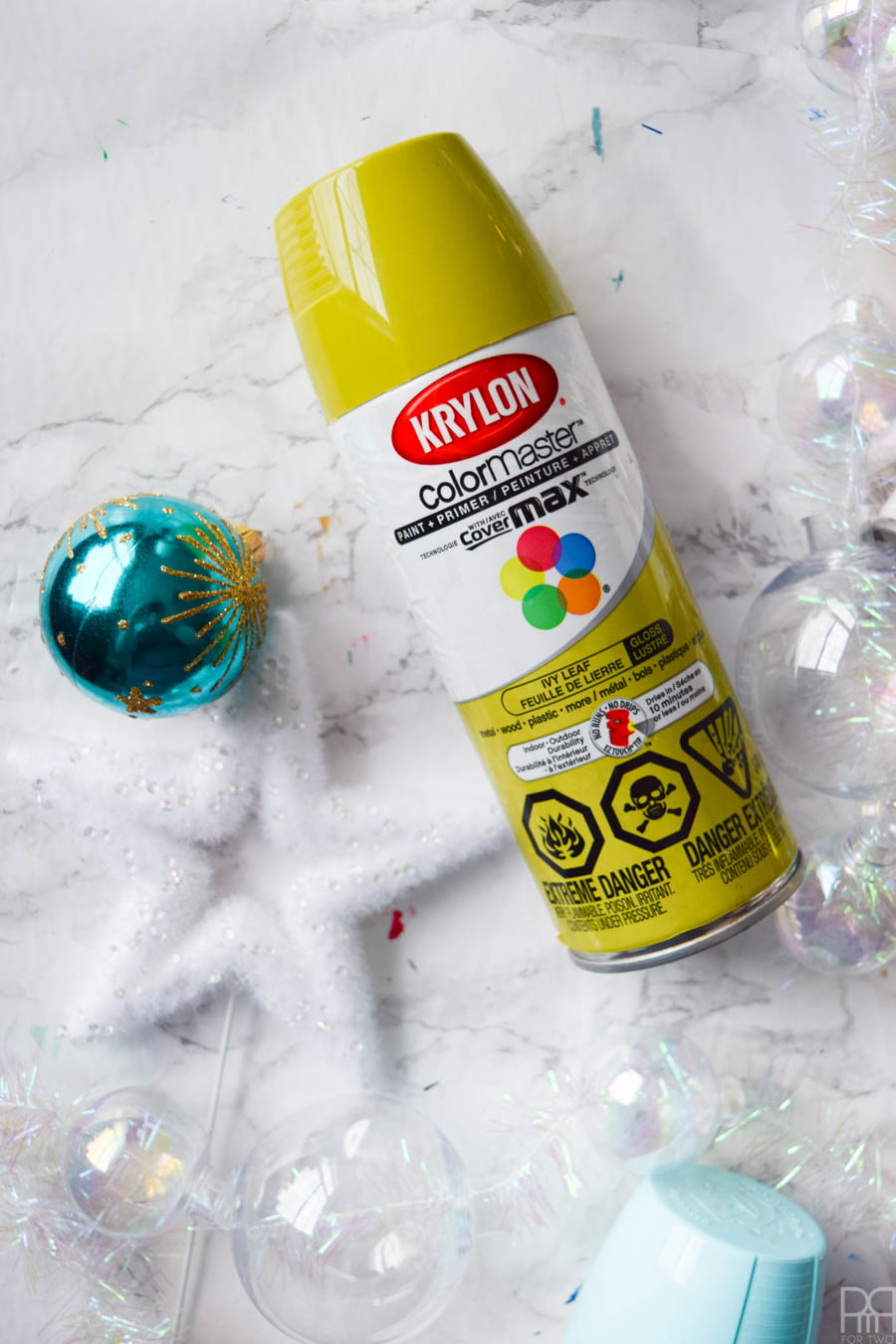 Step 1: Pick your base colour and douse the bulbs in a light spray. Like with all spray paint projects, you want to spray from about 20cm away to avoid having the paint pool and run (it's not a good look). Because you're not trying to completely cover the ornaments, you just want a dusting across the ornaments – so be aware of that as you go.
Step 2: Wait about 5 mins until the spray paint is dry to the touch, then apply a second and third coat.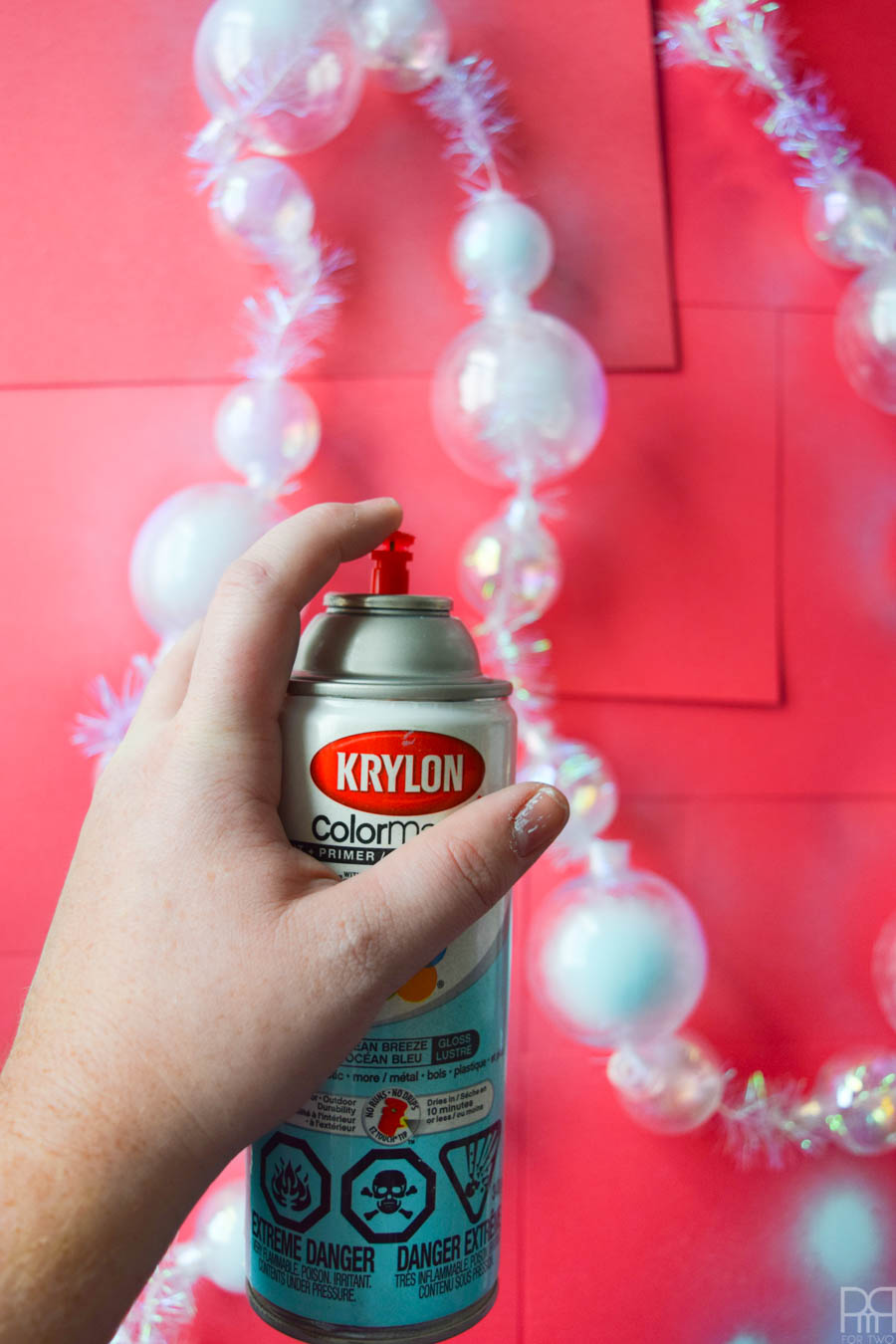 Step 3: Apply as many colours as you want! I went with 4, but could have easily done more. The bulbs in the garland I used had a nice iridescent quality to them to begin with, so I didn't want to completely cover them up – but I could have.
Step 4: Wait overnight until it's completely – preferably in a well ventilated outdoor space, and then hang.
Like I said, I displayed mine in my home office by hanging it off one of the wall plaques and draping it on my office chair (where I don't seem to be spending too much time these days).


And that's it! It doesn't take much, but a Spray Painted Christmas Garland and a few other touches make all the difference in an office space.