I have been waiting since July to properly unveil my Christmas tree for 2017. Why since July? Well that's when I decided that this was the year I was going to do a white Christmas tree! Hooray! happy dance! confetti and streamers! For a few years now I've wanted to try a white tree, not only because it would allow all my colourful ornaments to shine, but because the real trees (although lovely) are always such a mess to clean up. So this year I partnered with Canadian Tire to bring my white tree to life and create a Retro White Christmas Tree, and I'm sharing it as part of the My Home Style Blog Hop hosted by Casa Watkins.
Catch last year's Christmas Tree Hop // here //
Today I'm up today along with  Twelve on Main, Redhead Can Decorate, Jeweled Interiors & The Gathered Home, so make sure you click through and visit them to see what they got up to! To visit the others scroll straight to the bottom and click onwards to see the others.
*Canadian Tire sponsored this post, but all thoughts are my own. Thank you for supporting the brands that make PMQ for two possible.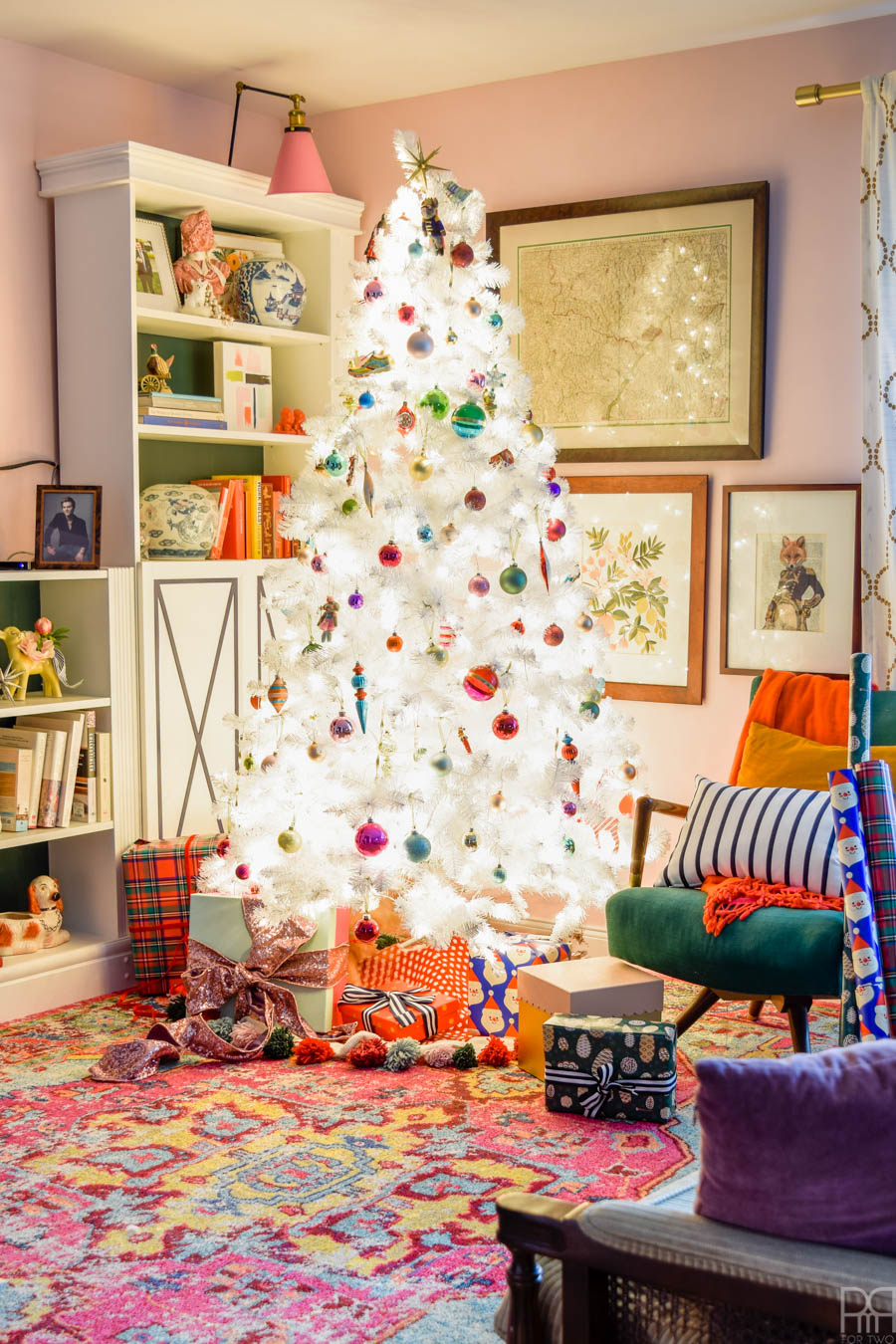 As you'll know from my Christmas home tour // here // and literally any other post on the blog, you'll know that I love colour. So it would be a natural assumption that I would chose whatever allows me to best display my colourful decor – right?! Well, when your husband says he will only "allow" a real tree, it limits your options. This year I finally won the debate and got my white tree – the NOMA pre-lit Claremont white pine 7ft.
Dan was definitely not a fan of the tree while it sat assembled and undecorated for a few days, but once I decorated it with all of our ornaments he instantly changed his opinion and couldn't believe I hadn't done it sooner.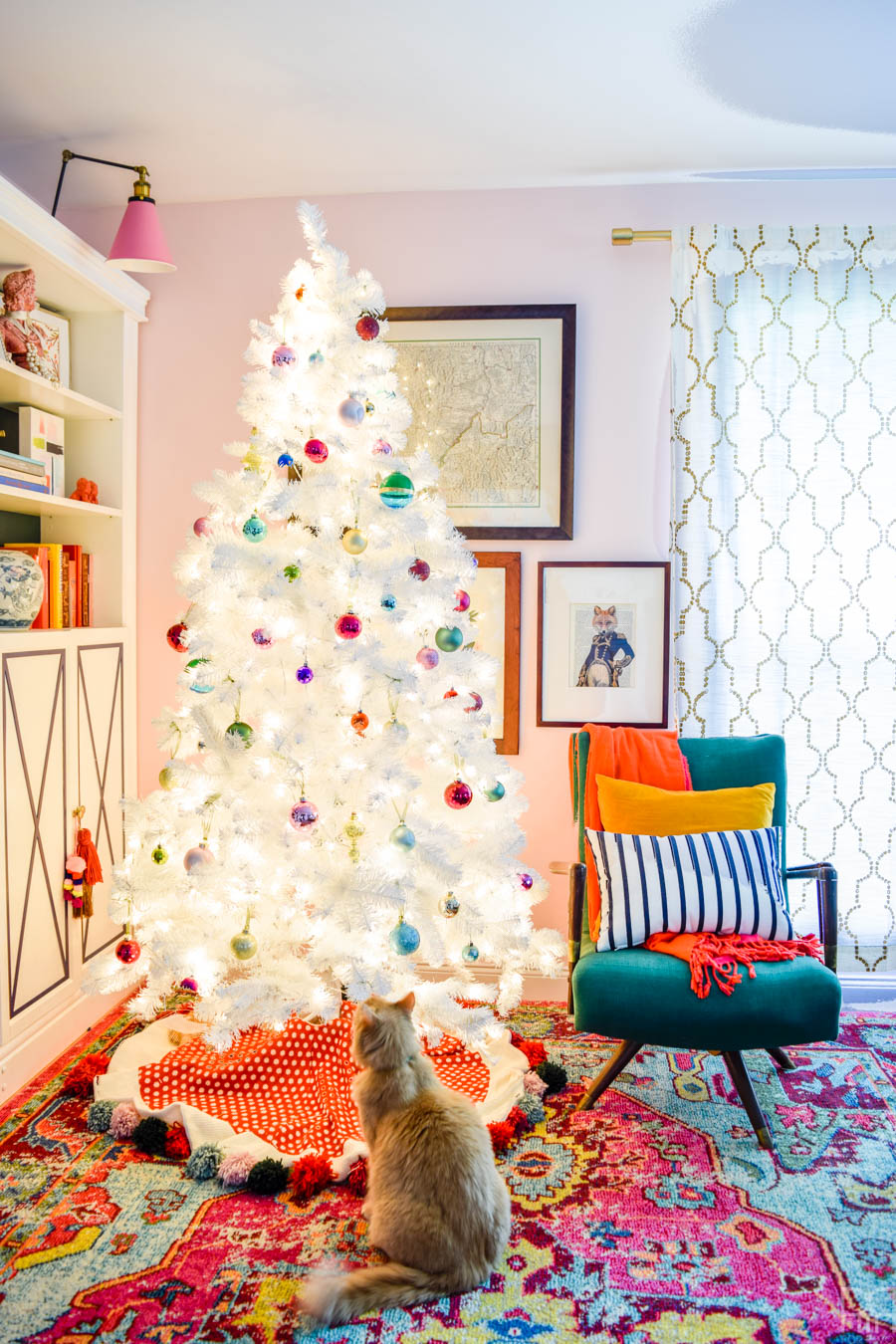 Boots stood by as I decorated the tree two weeks ago and faithfully helped by chasing down any ornaments that fell or rolled around. I honestly don't know what I'd do without him helping.
Because of the way the ornaments look against the white and the lights, I didn't feel the need to go overboard when trimming the tree. For once I actually had a giant rubbermaid full of ornaments I didn't use! How about that eh?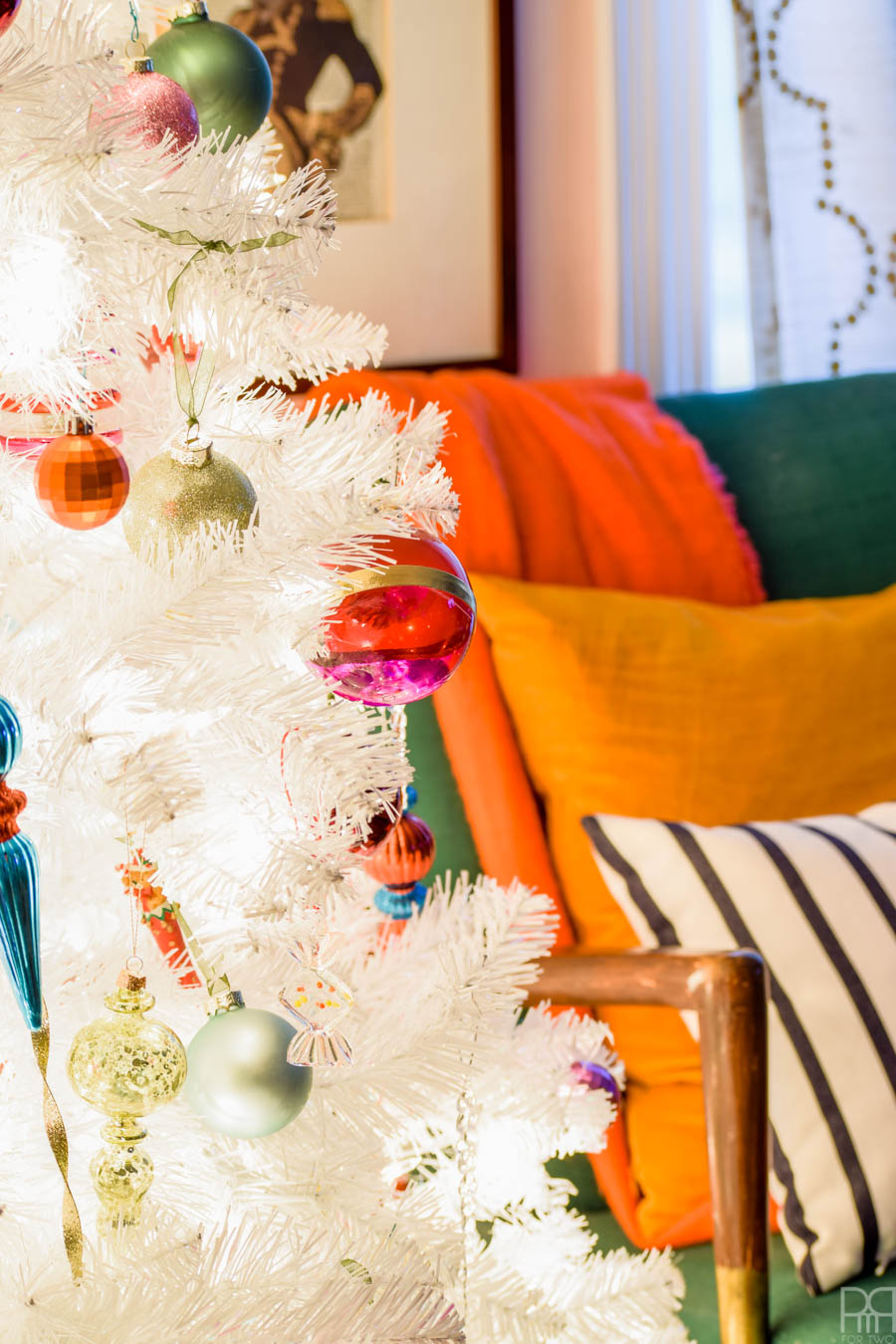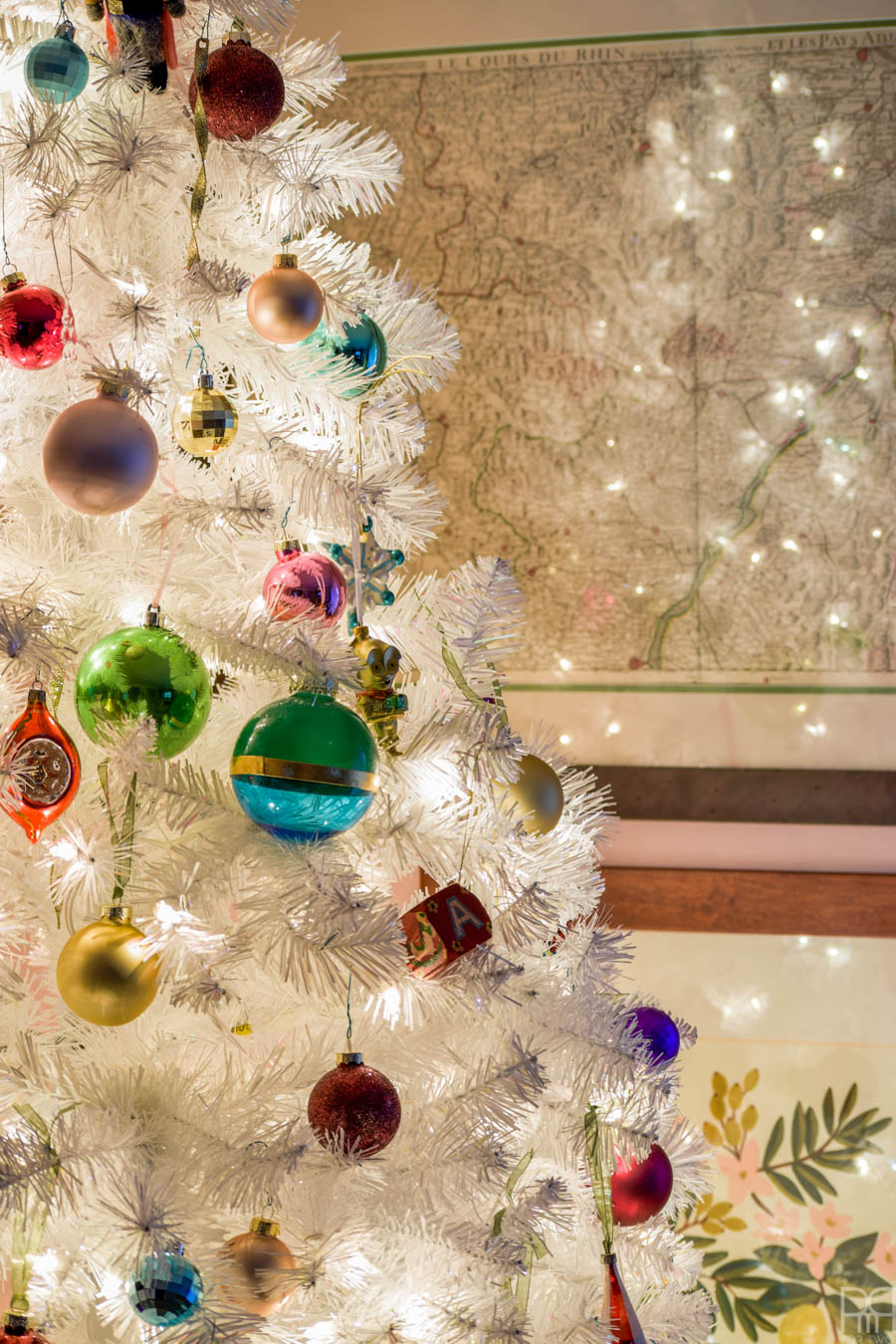 This is my 7th Christmas doing my own thing, and my 6th with Dan, which means that since our first Christmas' decor we've come a long way. We actually bought most of our first Christmas decor at Canadian Tire, so it was nice to come full circle and be able to hang those ornaments on a Canadian Tire tree. That didn't stop me from adding new ones from Canadian Tire as well. Does it get more Canadian than that?
This year I've got another memorial ornament to hang on the tree. As many of you know, I lost my youngest brother suddenly and tragically this past summer. You can read more about that // here //. Eman was a sneaker head and collected all kinds of fashion sneakers, so when I spotted this brightly coloured running shoe I knew it was meant to be. I hung this ornament in honour of him and shed more than a few tears in the process.
We also hang this footguard ornament in honour of our late friend Mark who passed away in the fall of 2015.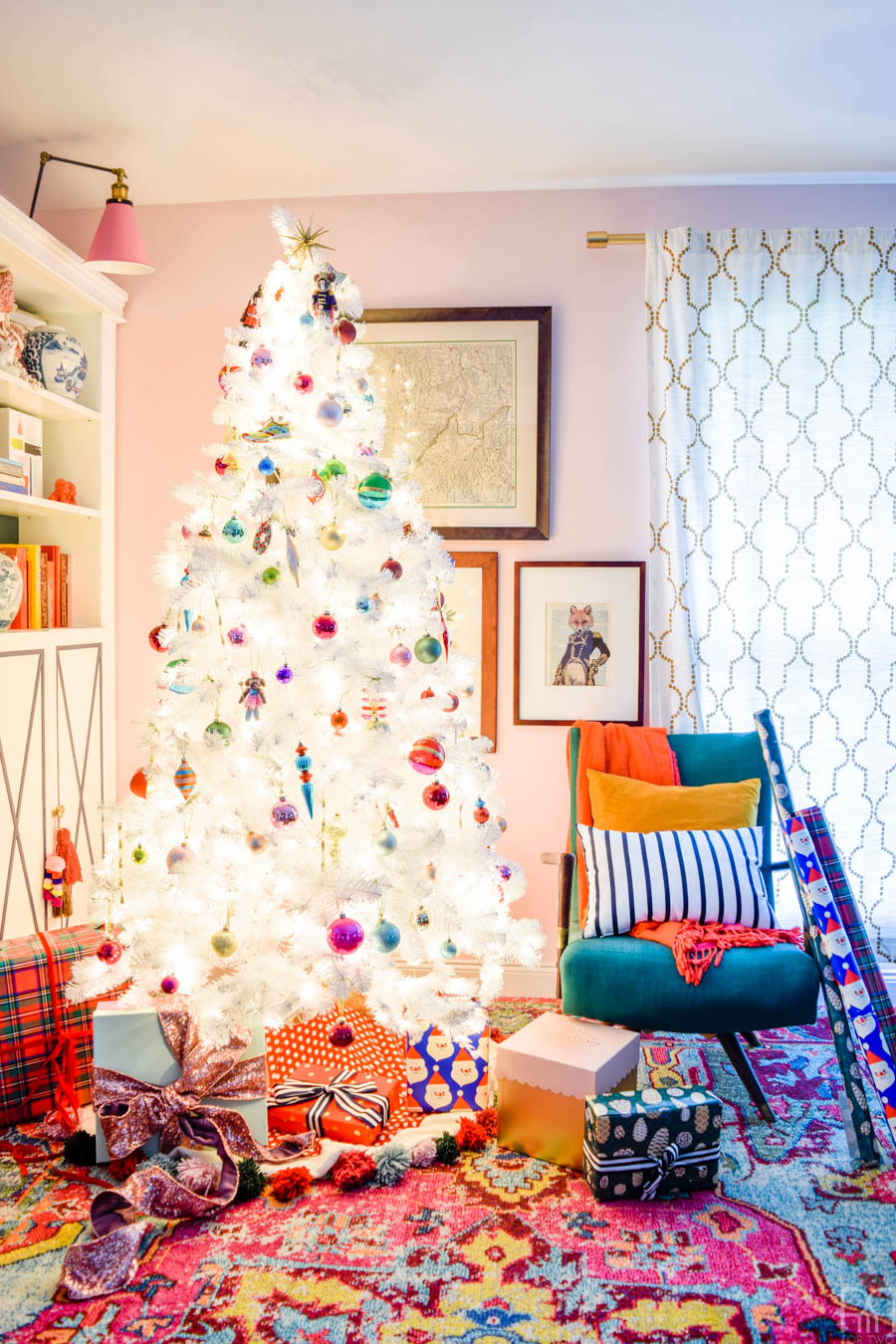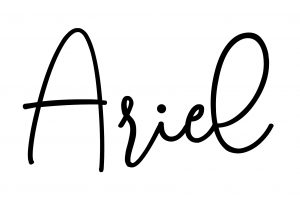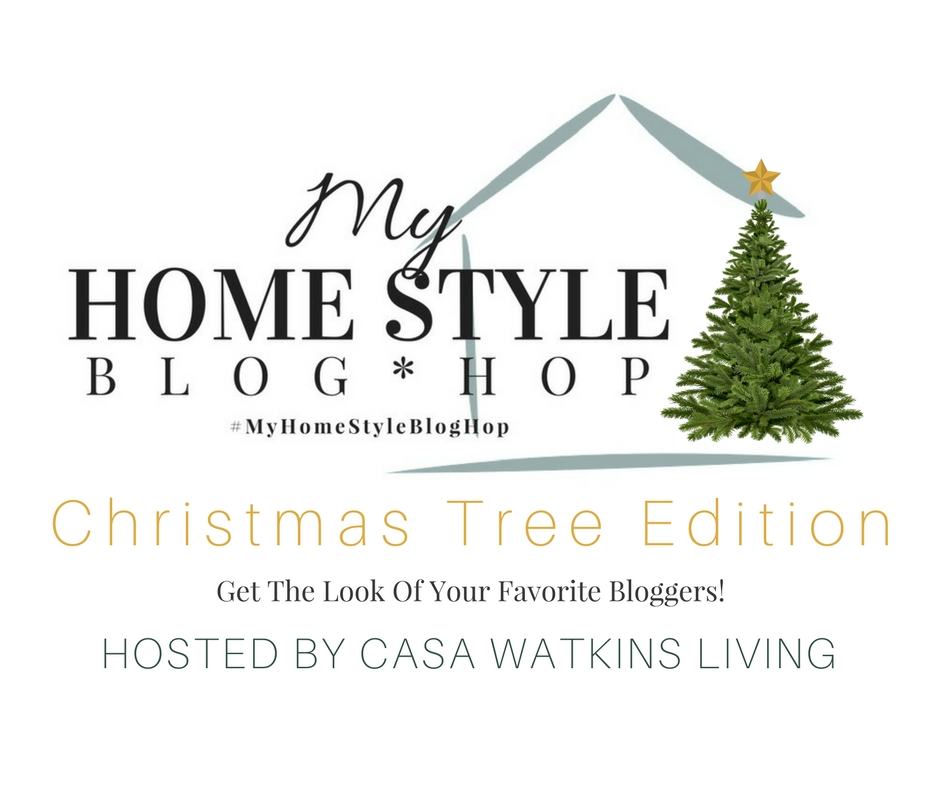 Monday
Tuesday
Wednesday
Thursday
Friday