Ever since unveiling our potential mood boards with // Modsy back in February // I've been slowly putting this space together. Dan started a work-from-home course a week ago, so it had to be completed in time for him to get settled. I came in just under the wire (while doing a million other things) but our colourful & eclectic guest room (& office) has become the perfect complement to the rest of our home. For the first time in a long time (since I painted everything silver and blue in our first PMQ), the whole house feels really coherent. I love it! and I hope you do to.
Full source list at the bottom
*Wayfair sponsored this post, but all thoughts are my own.  Thank you for supporting the brands that make PMQ for two possible.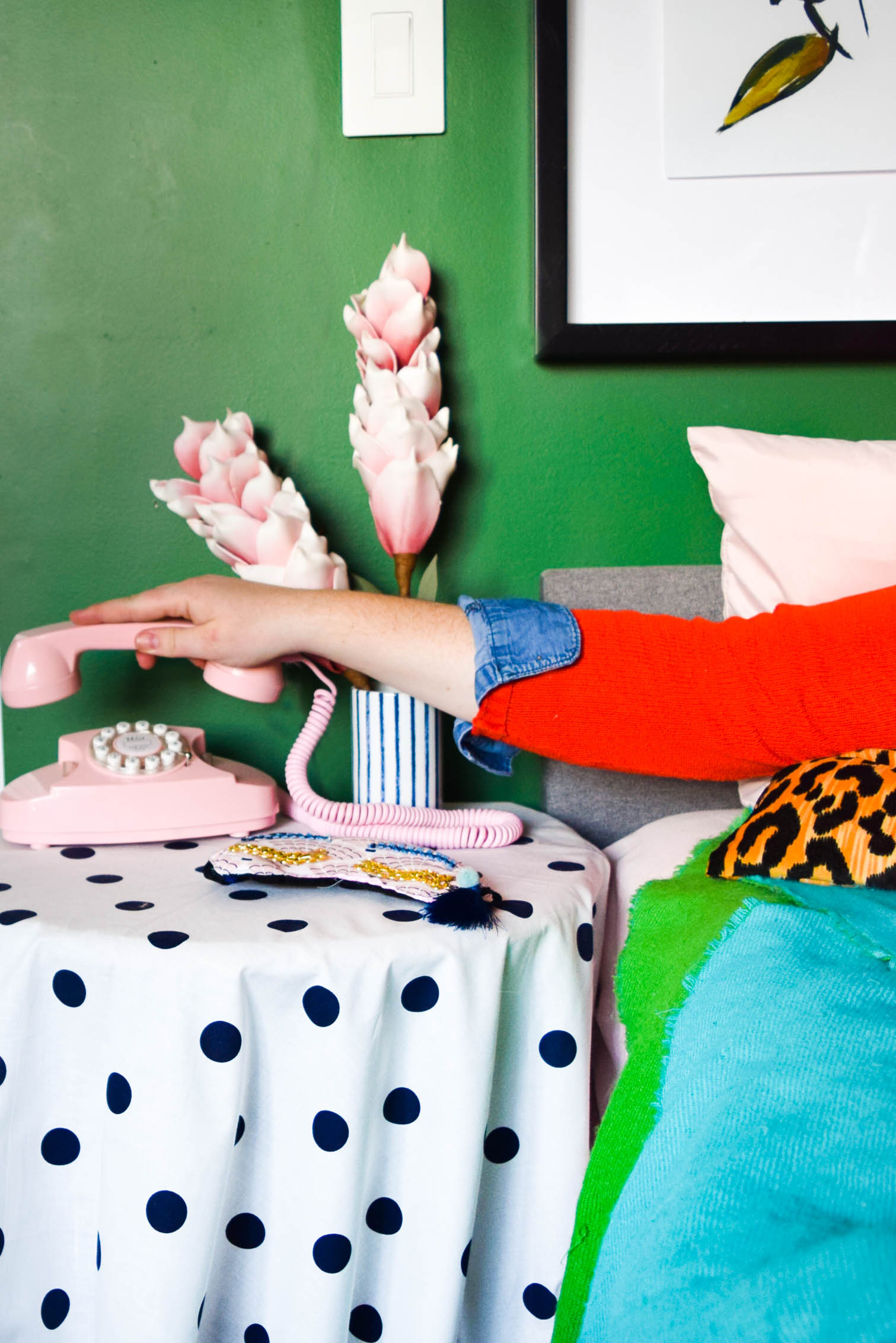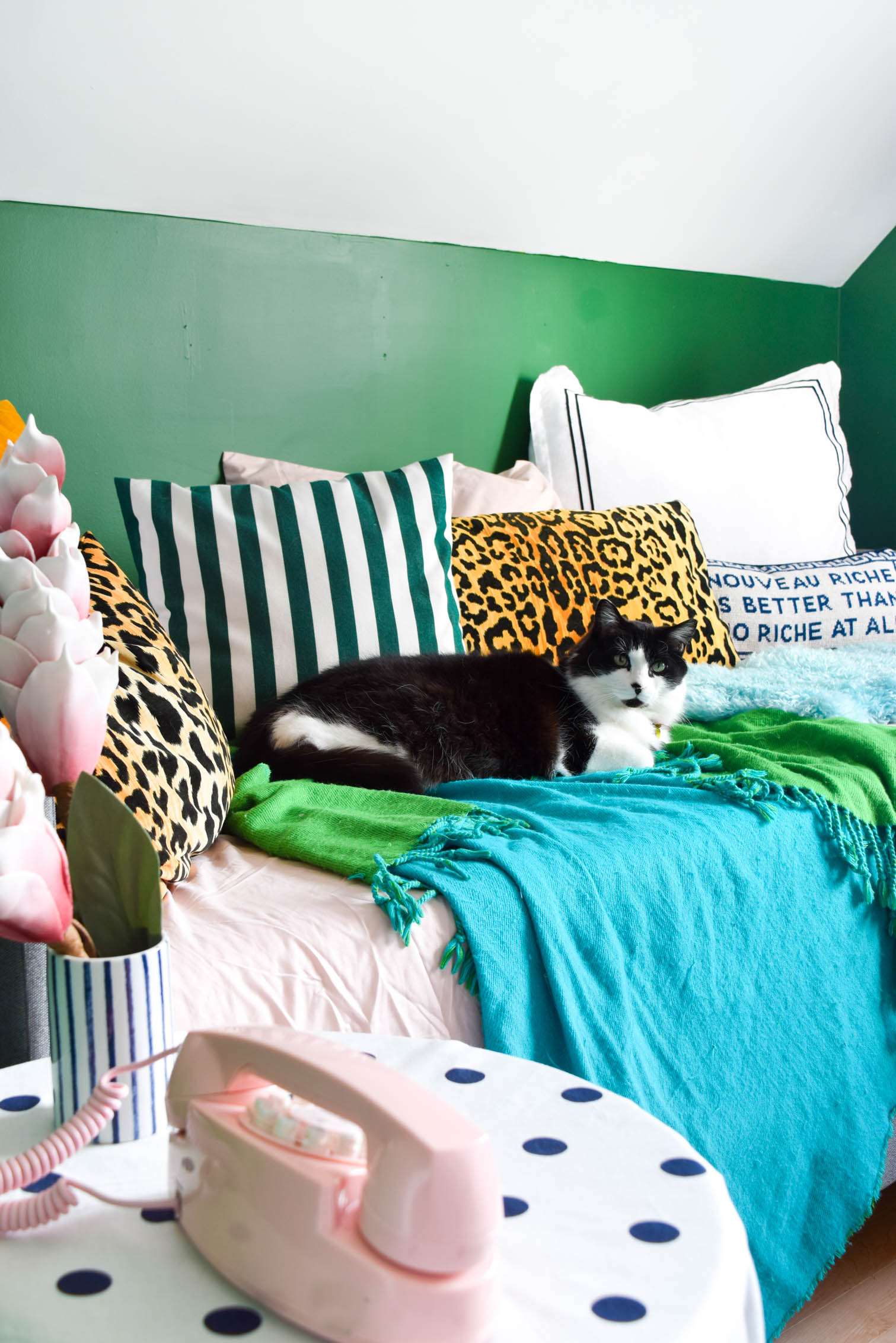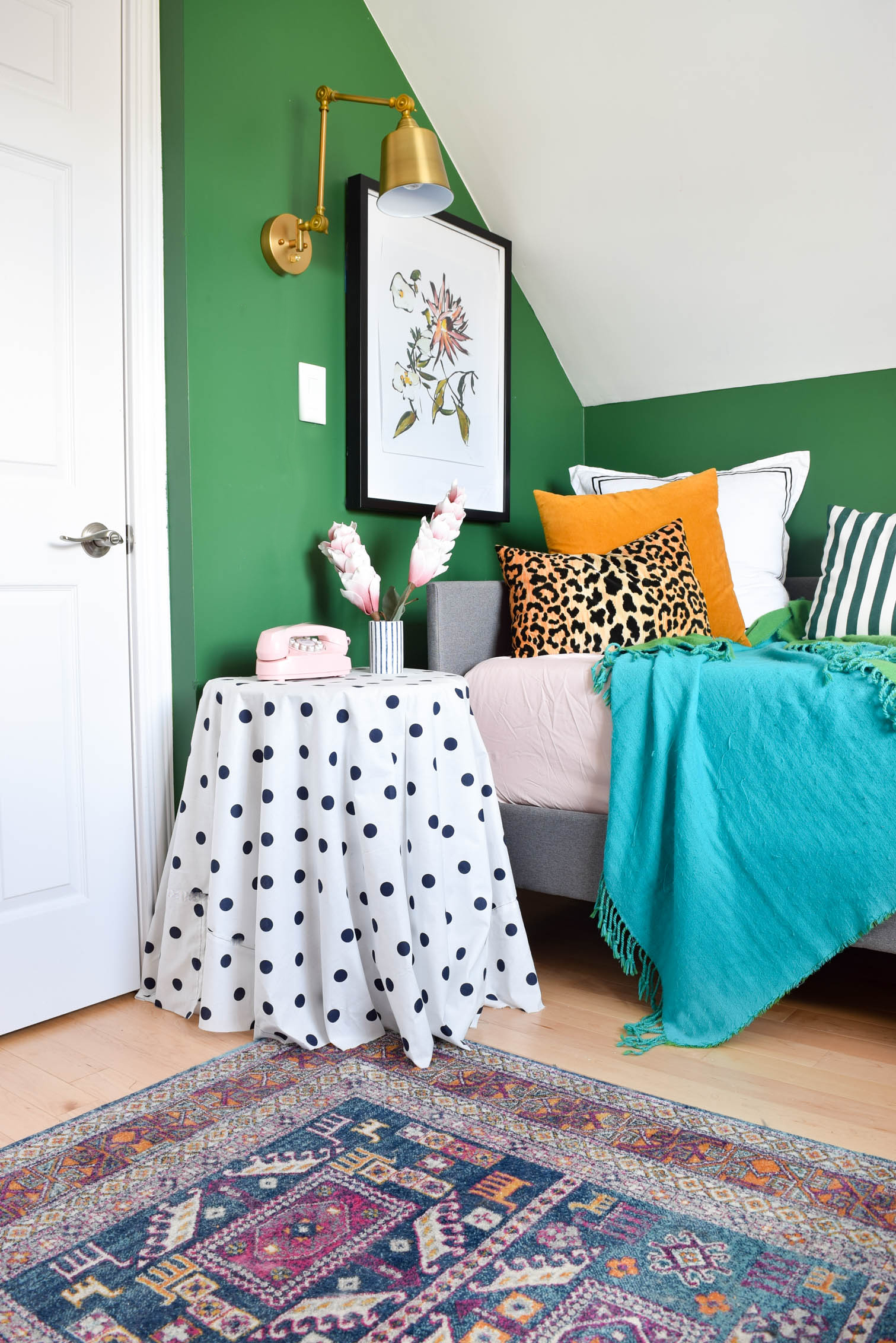 *The following product links contain affiliate links. Thank you for supporting the brands that make PMQ for two possible. For my full policies click // here //
The daybed is where it all started. We got the Sundy Mid Century Daybed from Wayfair, as well as a Wayfair Sleep boxed mattress. We needed something that could work as a guest bed, but still be comfortable and stylish as a daybed and/or couch. Because the space has to double as a home office, it couldn't be too big or dominate the small space.
The lovely thing about the Sunday daybed is that it looks like many of the fancy mcm box couches currently available. It arrived in a sleek flat pack form and took Dan and I about 20 minutes to assemble. Can't ask for better, even from IKEA!
The mattress arrived in a box, and was our first forray into that type of mattress shoping. We absolutely love it, and are considering it for our master bed when we get a bigger bed in a few years. We've had plenty of time to test it out because we actually sleep in different beds most of the week // because till sleep do us part //.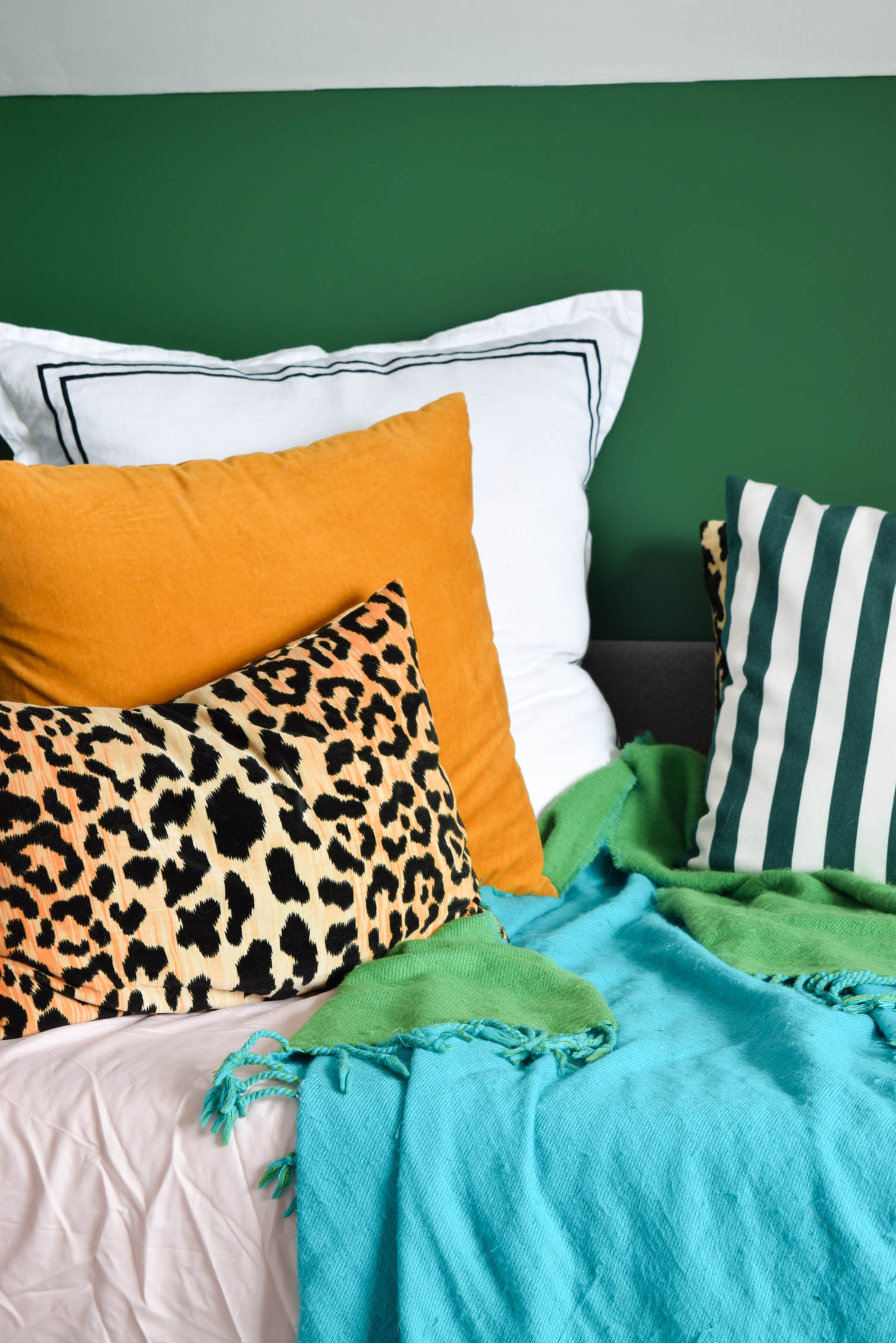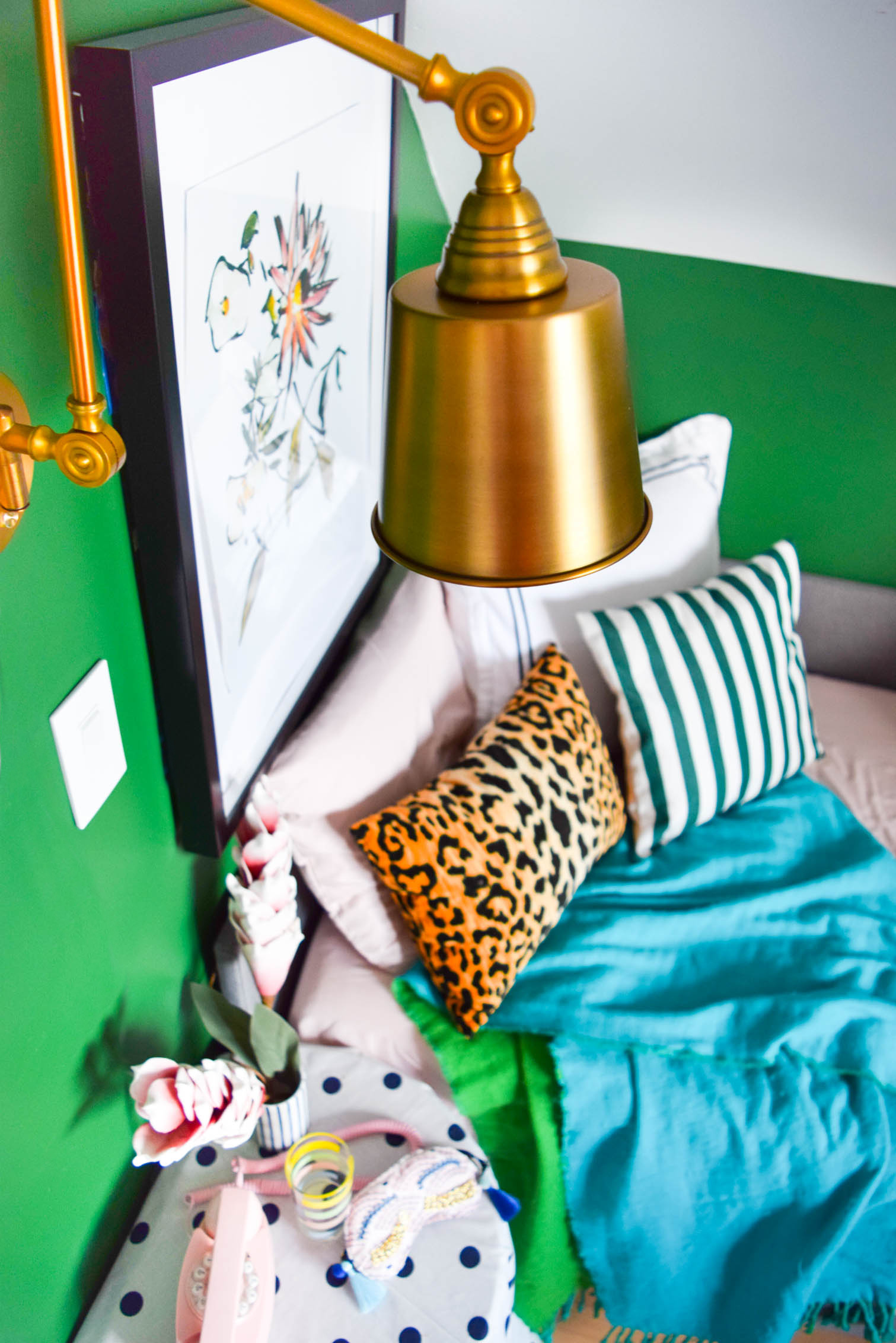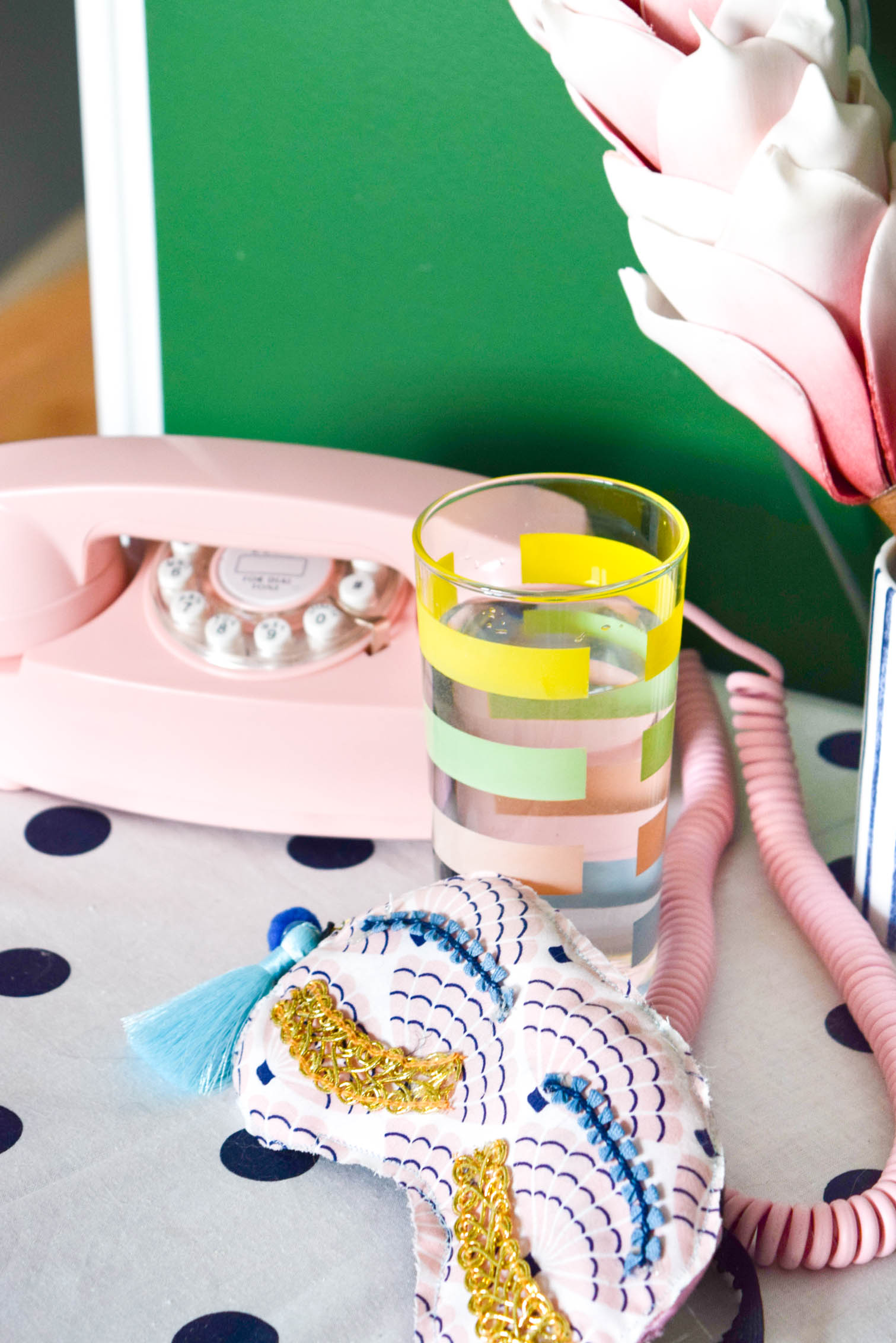 We are duvet people, so I snagged a hypoallergenic all season down duvet from Wayfair. I struggled to find a duvet cover that I liked for a twin sized bed in stores and online. I still haven't found something I like, so we've actually been using a top sheet. I've never ever been a top sheet person, and apparently this is a huge point of generational contention, but we are using one in here.
I've also got one of my fave Kate Spade Home double-sided throw blanket as an accent for the daybed. It doubles as a throw on when it's being used as a couch, and it doubles as a blanket when it's being used as a bed.
As you can see, the cats love it.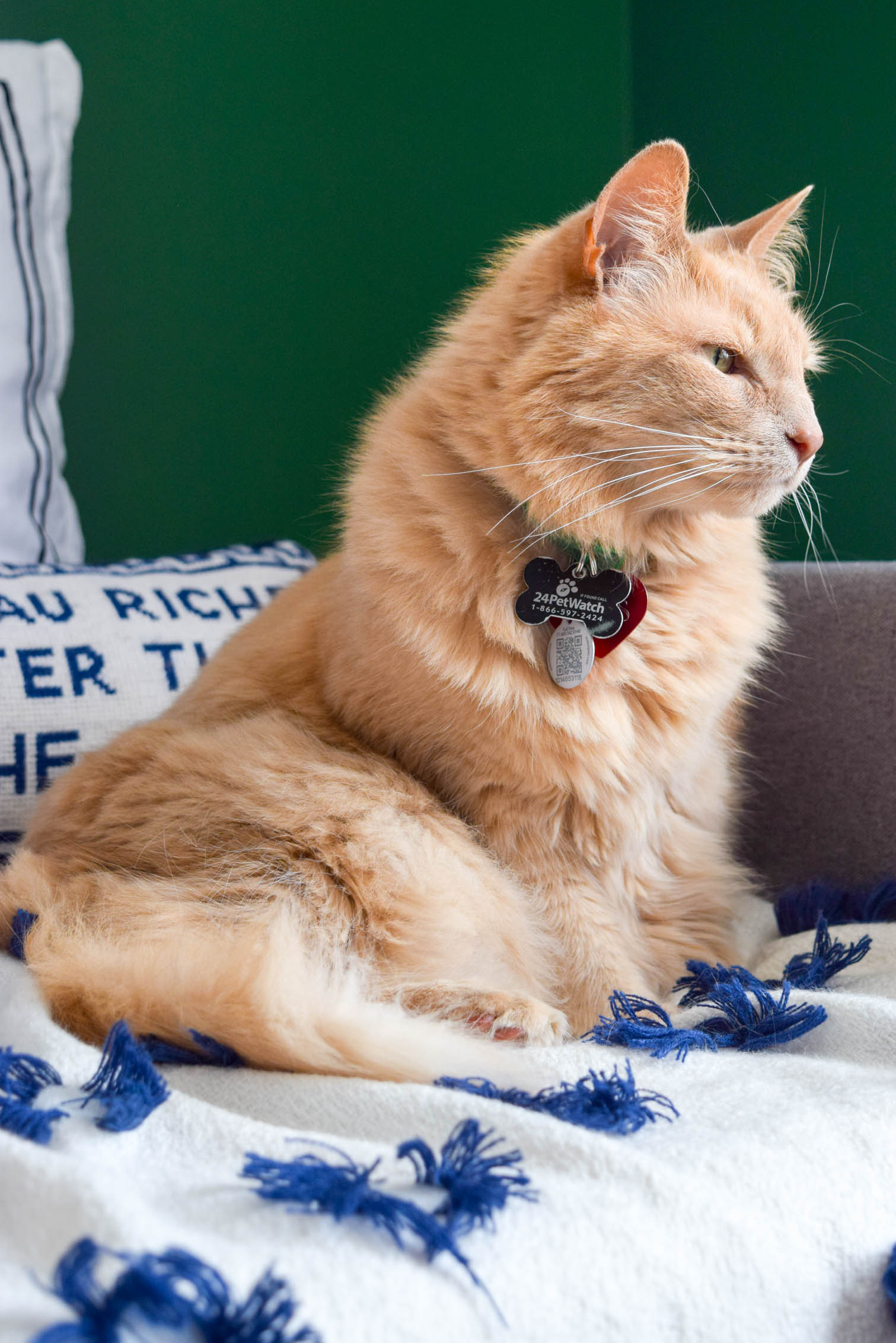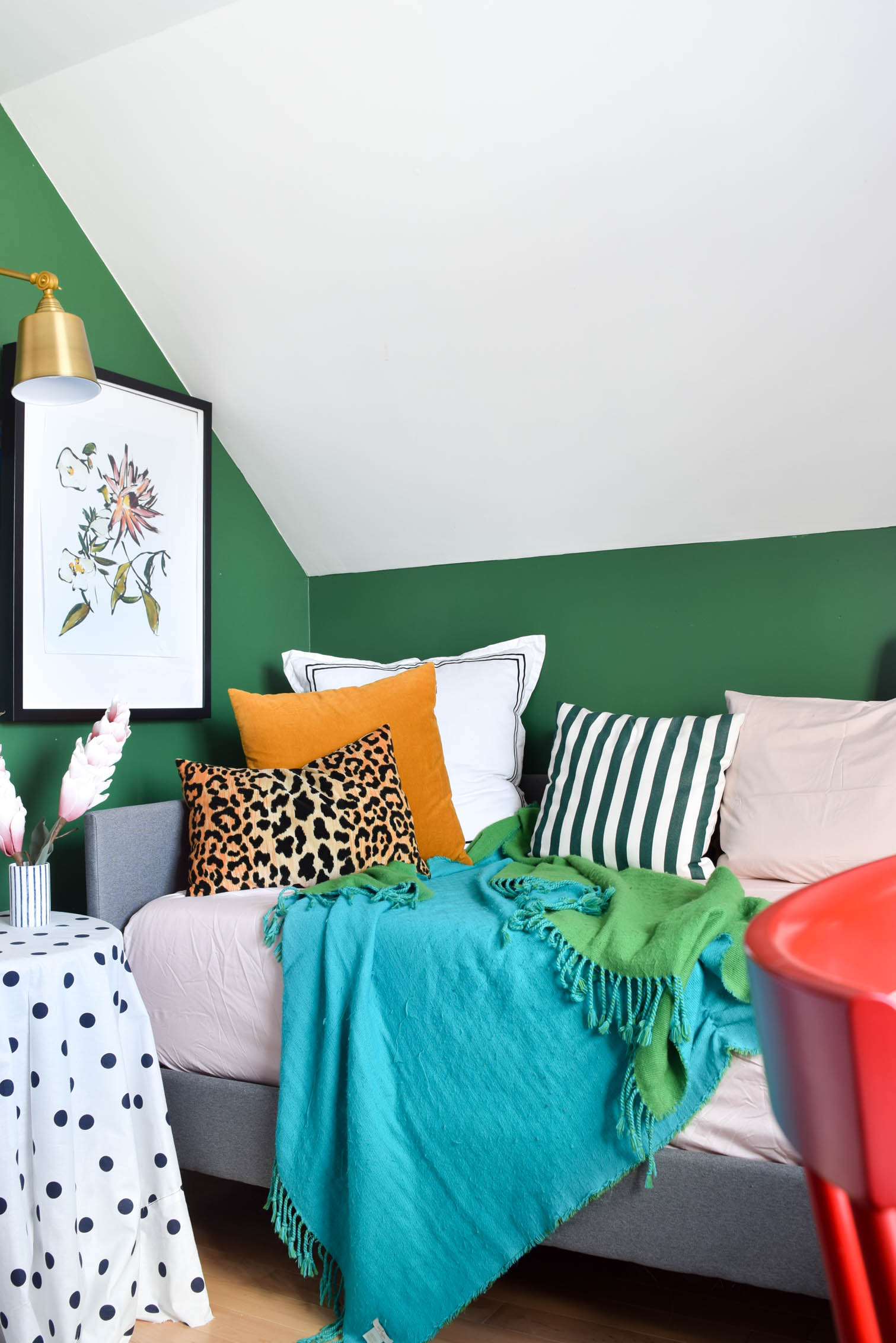 This is my old home office // aka the green grotto // so it was small then, and it's still small now. In fact, it's so small, it's hard to get a full room shot of the space. Part of the space I'm not so keen on showing is the desk itself. It's a utilitarian piece that I just haven't found an updated version of yet. I'm not sold on how it looks, or the chair we've got for it. I didn't want to hold up the space any longer, so I'm showing the space without it.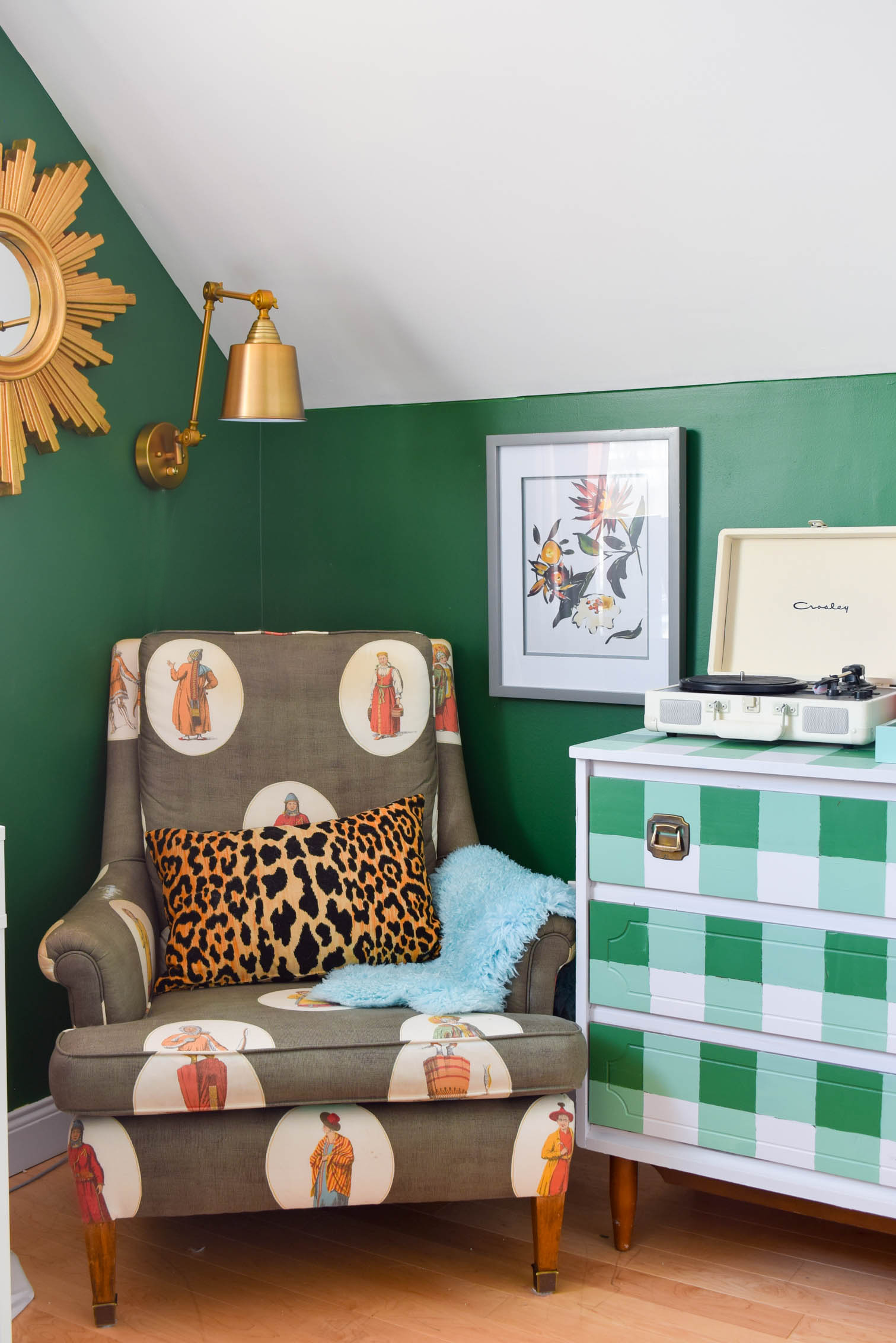 I've been able to keep my grandmother's chair in the space. The pattern is funky and oh so eclectic, and I'm so pleased that it works as a reading corner. You may have noticed these lovely wall sconces. They're from Lamps Plus – the Robert Abby Allow Warm Brass Sconce – and they are the answer to my lighting needs in this space. See, the window is great, but it casts light in a very odd way throughout the day. So it can actually end up leaving parts of the room in dim light. The wall sconces are plug-ins (because we're renters) and I've been able to cleverly hide the cord for now.
I love the shape of the shade. I've cone a lot of cones and drums in the house, but this fluted drum (that's not quite a cone) is quite fun, but still flows with the house.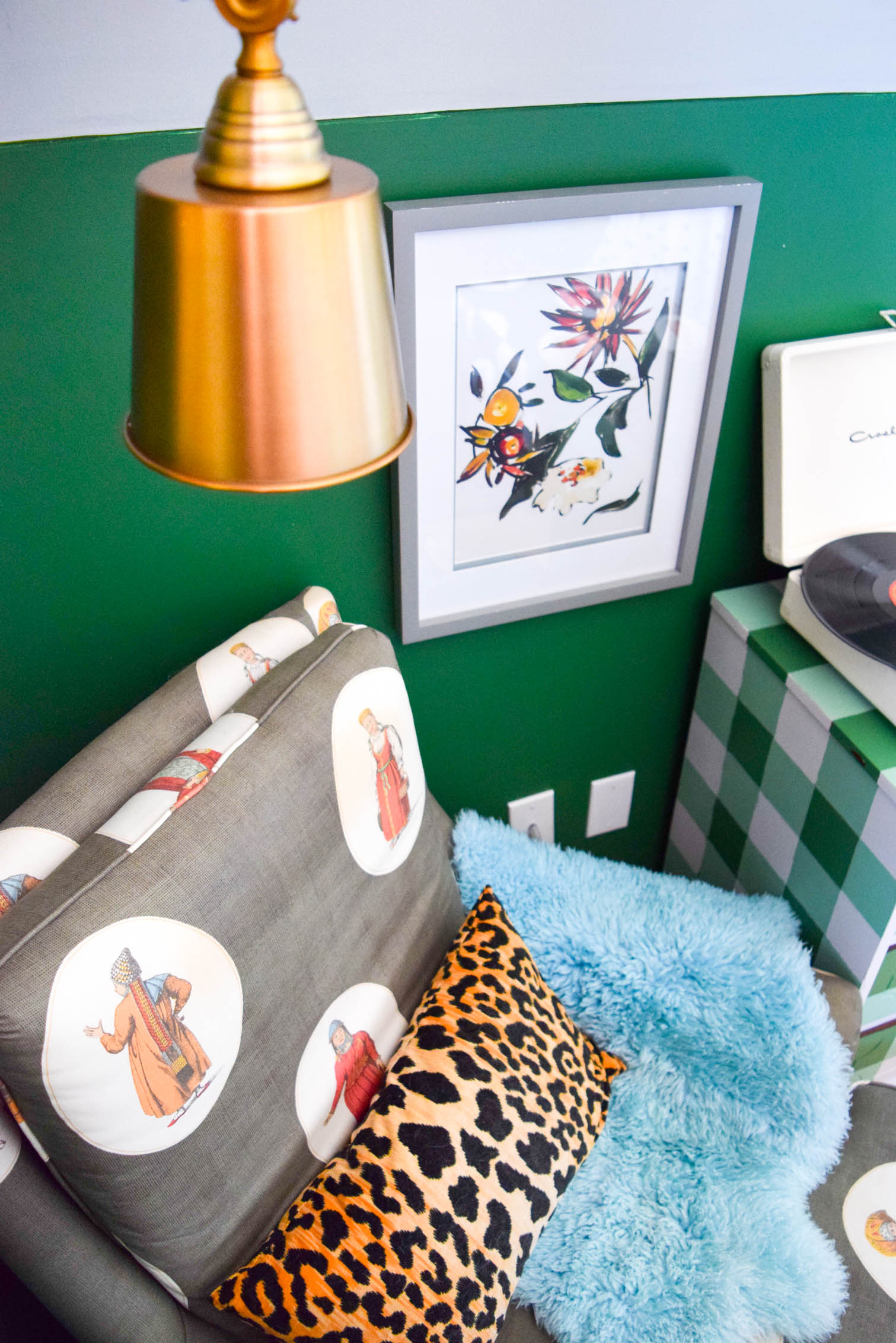 *The following product links contain affiliate links. Thank you for supporting the brands that make PMQ for two possible. For my full policies click // here //
I got Dan this Crosley record player for Christmas, and he took to it like a fish to water. We've got a robust little record collection going, and it sits best in the guest room/ office because he likes to listen to tunes while studying.
On top of the dresser I've styled some colour blocked books I got at the thrift store ages ago, and some fresh flowers to go with a few select thrifted chinoiserie pieces as well.
This silver mirror and fabric brush are another gift from my gran. They've got her initials and were a gift from my grandfather. They still smell like her, so when I miss her terrible I lift them up and play with them.
Can we talk about how lovely this blue sheepskin is? It's an IKEA sheepskin that I dyed blue. I think it brings an unexpected punch of colour to the area, and it certainly doesn't effect how snuggle it is. Boots has been spotted several times, snugged deeply into it and snoozing.
And with that, you've seen it all! Well, at least all that I'm chosing the share. That desk situation won't get revealed until I find the perfect replacement for my plain white (and very beat up) IKEA desk.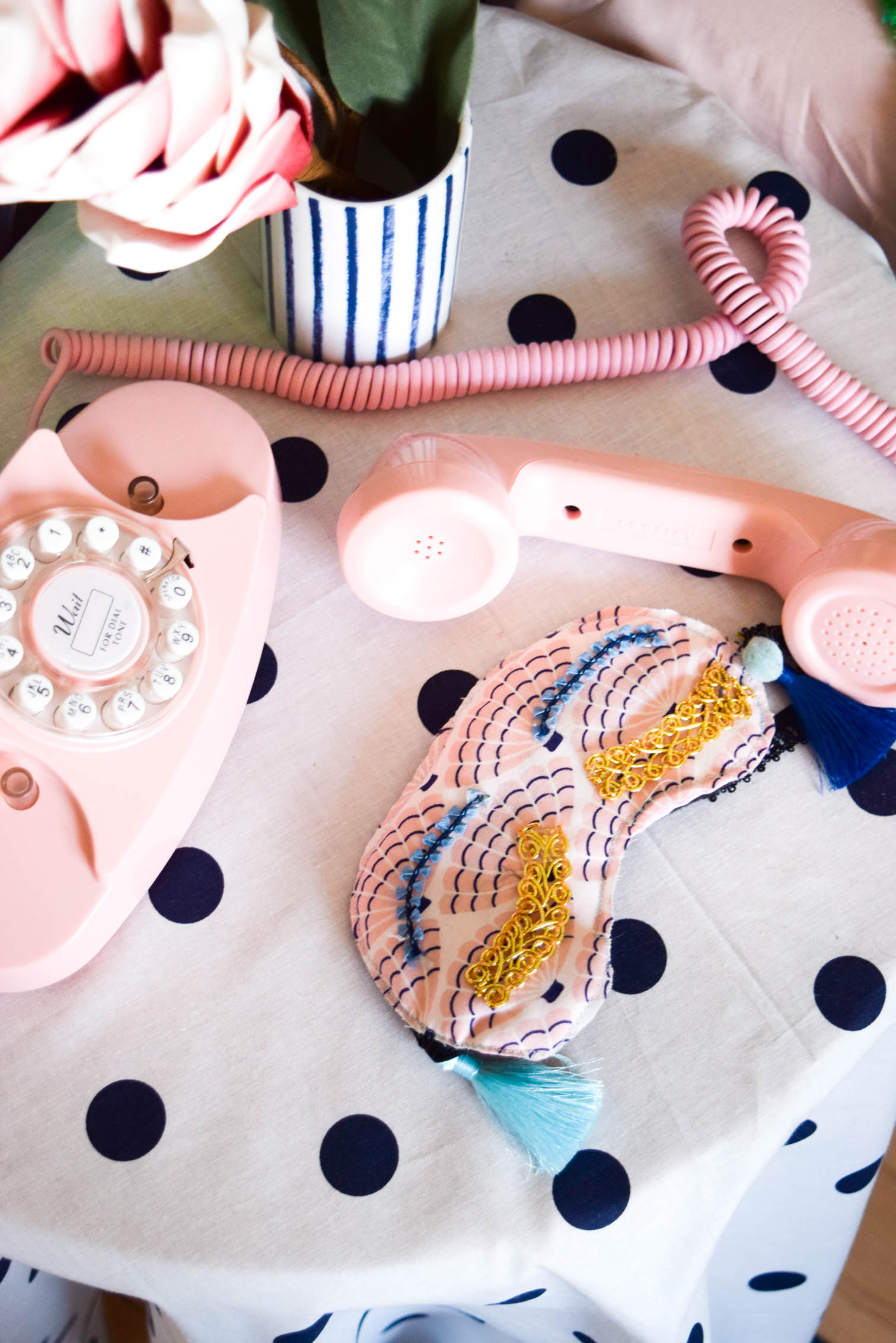 *The following product links contain affiliate links. Thank you for supporting the brands that make PMQ for two possible. For my full policies click // here //
Full source list for my colourful & eclectic guest room
Perennial Green M410-7 by Behr  here
Bedside table skirt: hand-sewn with polka dot fabric
Dresser: thrifted with hand-painted pattern
Pillows & Throw: HomeSense