By now you're well aware of my penchant for colourful fall decor, and even more colourful tablescapes. You also know of my love for all things Kate Spade, so it should come as no surprise that I have put together a Kate Spade inspired colourful fall tablescape. It's as much for me, as it is for you. It's also in time for Canadian Thanksgiving, so if you're feeling it – let me know!
Catch my other Kate Spade tablescapes: Pastel Seafood Tablescape // Easter Tablescape // Christmas Eleganza Tablescape
Catch my other fall tablescapes: Bold & Eclectic Tablescape // Colourful & Bold Tablescape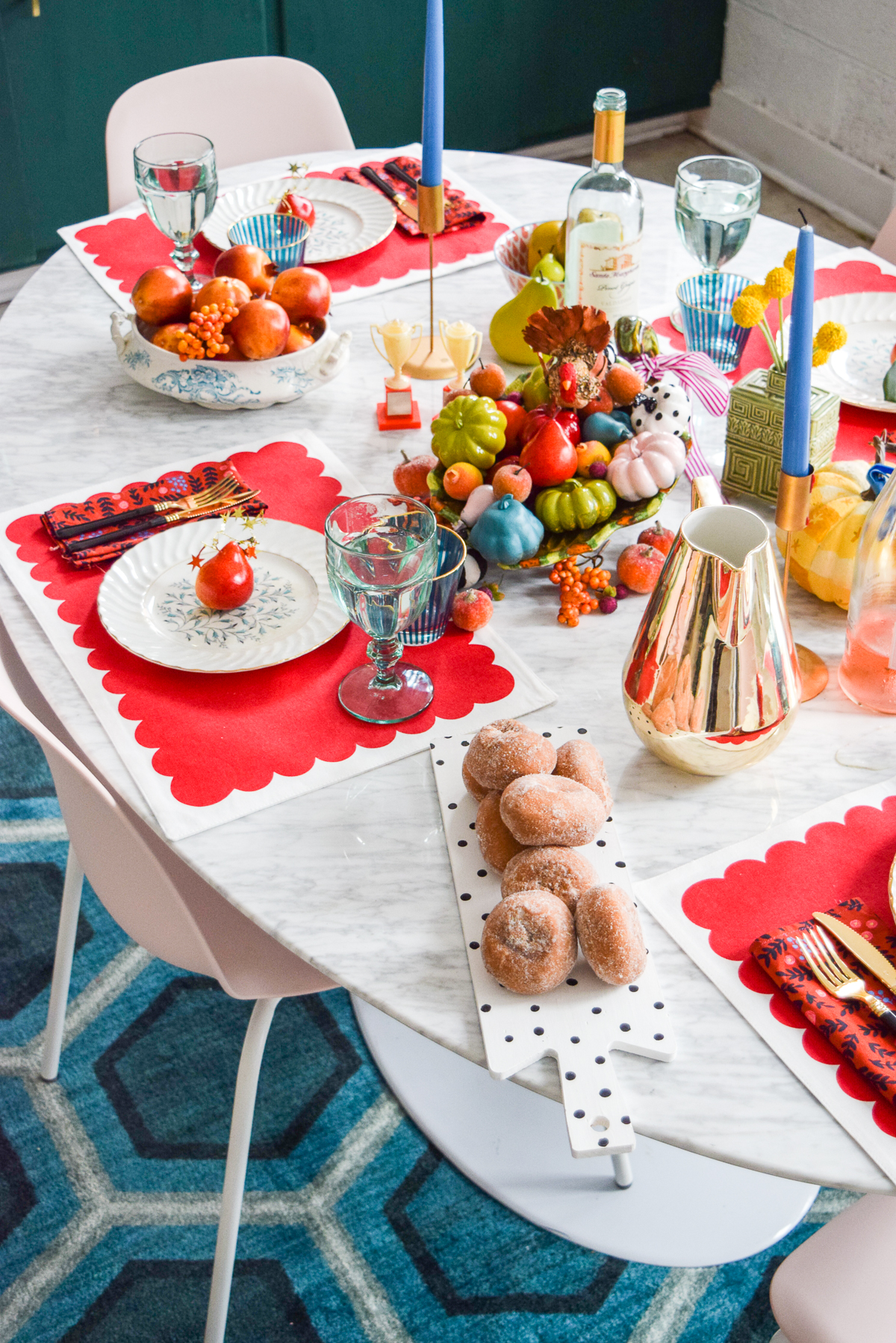 It wouldn't be a fall tablescape without my DIY Colourful Cornucopia Centrepiece, did you catch it last week on the blog? Even better, did you peek all the lovely fall prep that went into the space beforehand? You need to check out my post for the Canadian blogger fall home tour to see it.
What, you don't serve donuts for dinner as well? They're definitely not Keto, but that doesn't mean I can't have one every now and then. BESIDES, my guests may want one.
Do you notice the scalloped Kate Spade placemats? I grabbed them at Homesense for me Chinese New Year Tablescape, and have been using them ever since.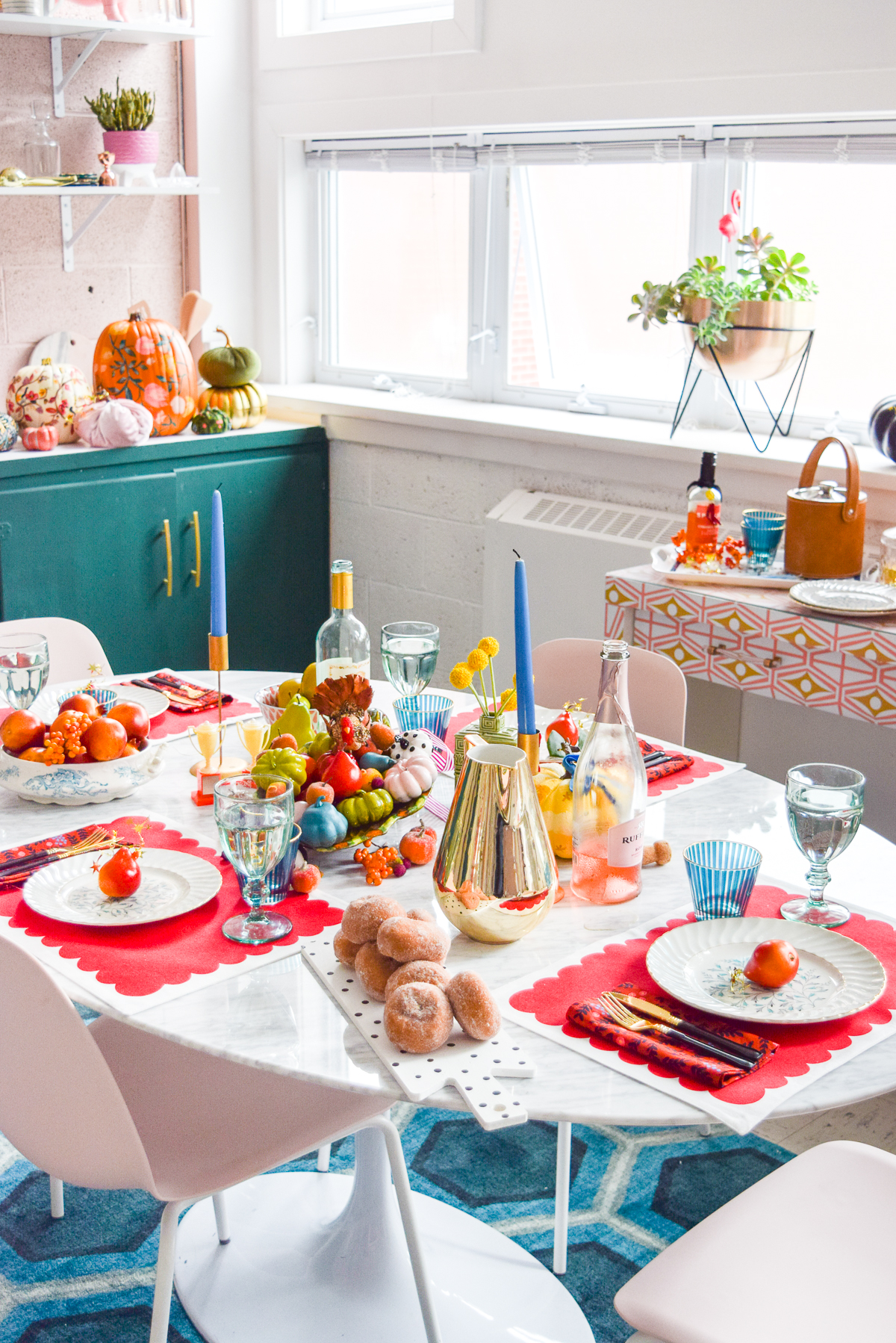 How adorable is this china pattern? I found a set of 6 (3 dinner, and 3 salad) at the thrift store for 5.99$, and couldn't pass up the dainty blue and gold! It's not my usual style, but paired with the bold colours, it feels very Kate Spade. Ya know?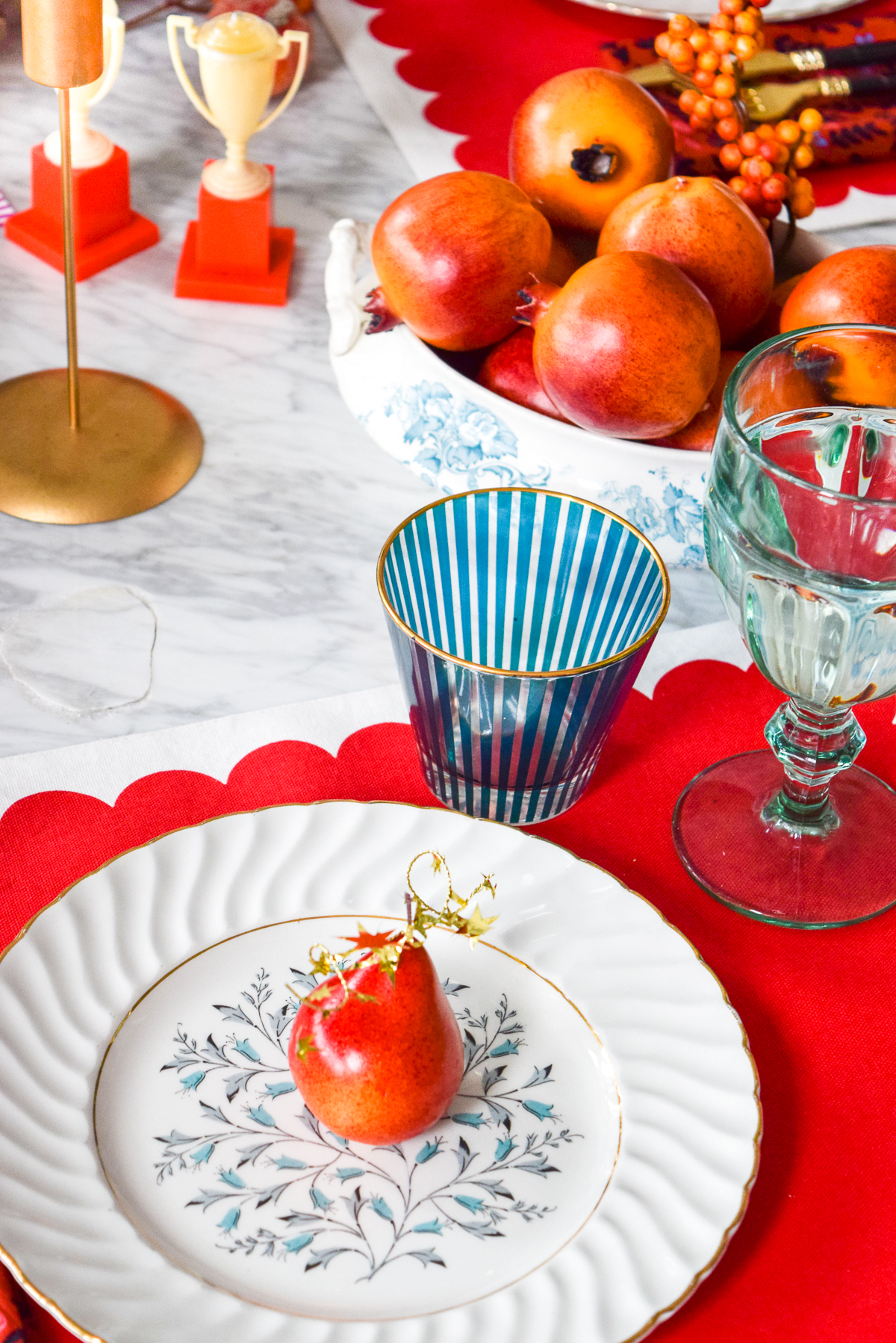 The blue goblets and the blue striped lowballs are also thrifted! Man, can I pick 'em, or what? I think orange and green are super obviously colours for a fall tablescape, and I've done pinks and purples, but reds and blues are a new fall palette for me. I dig it.
I've still got a cinnamon whiskey cocktail coming at you soon, as well as a post about the fun rose gold decals I've got – so keep your eyes peeled! You won't want to miss any of them!
Don't forget you can catch all my cocktail recipes // here //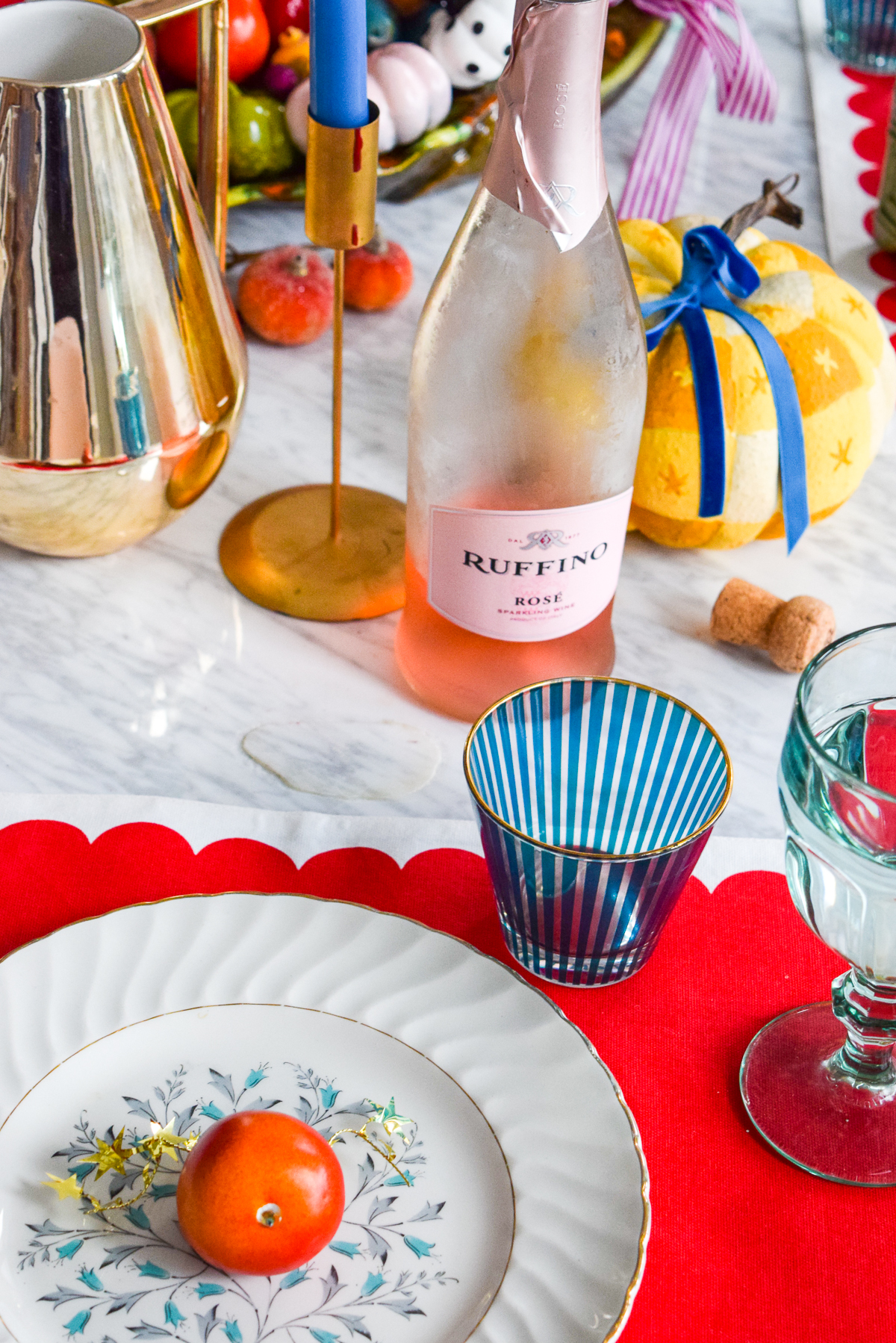 So there it is! My Kate Spade Inspired Colourful Fall Tablescape. Take it all in! Tell me what you think below.