I finally got to work with Vinyl! Hooray! So of course I made a complicated project using a material I've never used before. I made these vinyl otomi chargers using Expressions Vinyl – this month's supporter of 12 Months of DIY. They're colourful, fun, and definitely unique. I love them so much that I've actually started planning new projects using the same otomi pattern!
*Expressions Vinyl provided the product for review, but all thoughts are my own.  Thank you for supporting the brands that make PMQ for two possible.
Materials required for Vinyl Otomi Chargers
6 Sheets of Expressions Vinyl is various colours – I chose pink, red, green, blue, orange and gold.
Chargers or placemats – I found these four on sale for 70c each at Michaels. I wish there were more! You can also find them here –> Beaded Charger Plate, Set of 6 (Purple)
Pattern file – I made mine from a mishmash of Otomi patterns I found online.
But first, an intro to Otomi patterns.
"At a time of great economic hardship, the Otomí [people] drew upon their artistic history to create a sustainable enterprise. With saturated colors, graphic floral and animal patterns, and bold use of positive and negative space, contemporary tenangos present a striking example of modern ingenuity merged with ancient tradition." – From Otomi Modern on HandEye
I've had my eye the pattern for a few years now and have been dying for a way to incorporate the look into our home. I needed an excuse to make it my own, and the beautiful colours from Expressions Vinyl were perfect. I used the permanent vinyl so that it would stick through heavy usage.
Step 1: Chose your design. I used a mix of existing otomi patterns found on google. I combined them in photoshop, saved as a JPEG, which I then imported  into the Cricut design space, where I indicated that it was a "cute file", and knocked-out the background.
I wanted different shapes and sizes to get the look I wanted, so creating my own file was the best option for me.
Step 2: Cut your design, then peel back the negative space so that just the animals and florals are left.
Step 3: Using a weeding tool, carefully transfer each animal to the chargers. P.S. make sure your chargers are clean and dry before you apply any vinyl to ensure it sticks.
To start, I applied two large animals in each colour to each charger, and then I added other animals after all the colours were placed, to fill space. I wanted an equal representation of colour and shape.
Why did I transfer them one at a time? Why did I pick the most complicated way to make this craft? Because, if I used the transfer tape
to transfer them all at once, I would have monochromatic plates. Ya'll, when have I ever been monochromatic?
No one from my early days better point out that my first Q was all blue and silver 😉
Sure, the pattern would have been perfectly placed, but I wanted the eclectic look achieved by individually layering the pieces while trying to do a million and one other things.
You can of course do the transfer tape if that if it's what you'd like, but I'd recommend
a) placing a small piece of vinyl from each of the colours you want on the cutting mat (like a mosaic) – you do run the risk of having animals and shapes cut in half by colour.
b) cutting smaller sections at a time and then placing them in groups.
Neither of these options will be as pretty though.
Step 4: Using your weeding tool, apply the remaining animals and floral pieces to the chargers to complete the otomi pattern.
This was the most time consuming part. Transferring dots. Lots and lots of dots. Oh, and small flowers and leaves. I'm not going to lie, I watched like 6 episodes of True Blood while I did this. You could easily cut down on the steps, like I mentioned above, but it's just not the same.
Bonus: Even though the vinyl is technically "temporary", I don't have to worry about sealing it with mod podge or a spray. I tried peeling it off a day or two after I completed them, and had no such luck.
Step 5: Admire!
Below are the centre shots of each charger. As you can see, they're all different – like snowflakes! I love how all the pieces come together so beautifully to fill the negative space.
They're truly a unique addition to our entertaining fleet of DIYed kit like the // DIY Marbleized plates // or the // Painted Florals on Glassware //
Now comes the fun part, setting the table with these beautiful chargers for my next event in our newly revealed // dining room //
As always, I'd love your thoughts and impressions! And if you think this craft is amazing – share it with a friend! Do you know someone who could use more vinyl otomi chargers in their life?
If you're curious about my source list for all this funky goodness – sign-up for my Newsletter! I'll be sending out my source list for the projects each week.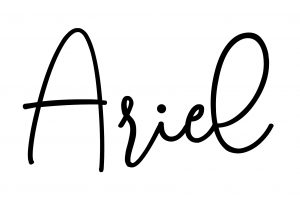 Now it's time to see the rest of the DIY vinyl project ideas from my Canadian blogging friends!
From the top left, they are:
Number Subway Art from Love Create Celebrate
DIY Upcycled Faux Geometric Mosaic Tile Serving Tray Using Vinyl from Sustain My Craft Habit
Personalized Shoes from Brooklyn Berry Designs
Vinyl Otomi Chargers from PMQ for Two -> you're here!
DIY personalized throw pillow – home is where the heart is from Vin'yet Etc.
DIY Decorated Rain Barrel Using Fun Vibrant Colours from Time With Thea
Child's Memory Box with Hand-Cut Vinyl Decals from Woman in Real Life
DIY Striped Carafe from Lifeovereasy
Life is a Party Napkins from Life is a Party
Vintage Inspired DIY Office Sign from Heather in Heels
Easy Strawberry Jam with Printable Vinyl Labels from The DIY Mommy
Custom Artwork Using Vinyl from Love Create Celebrate