Not everyone gets to spend Christmas (or Christmas dinner) at home, and not everyone is with family over the holidays. You could be far from home, travelling or stuck in the hosptial. If you're in the hospital for a long stay (or even a short one), life is hard enough without throwing-in the idea of spending holidays away from the comforts of home. To help make the season shine a little bit brighter for those passing through our local hospital, I partnered with Canadian Tire to place a decorated tree in the Dr. E Chalmers Hospital. I created a gold & copper Christmas tree using the beautiful ornaments available from the Gold CANVAS collection, as well as one of their pre-lit trees.
You can see how we brought some colourful decor the Gagetown MFRC // here //
*Canadian Tire sponsored this post, but all thoughts are my own. Thank you for supporting the brands that make PMQ for two possible.
By brining the tree and some decor to the cafeteria, I wanted to help people make some good memories over the holidays – not just ones involving doctors and hospital beds. Whether it's for a coffee after the birth of a child in the wee hours of the morning, enjoying a lunch on Christmas Day with someone who's there for the long-haul, or just a pleasant spot to sit at during a nurse's lunch, Canadian Tire and I wanted to be part of the seasonal magic.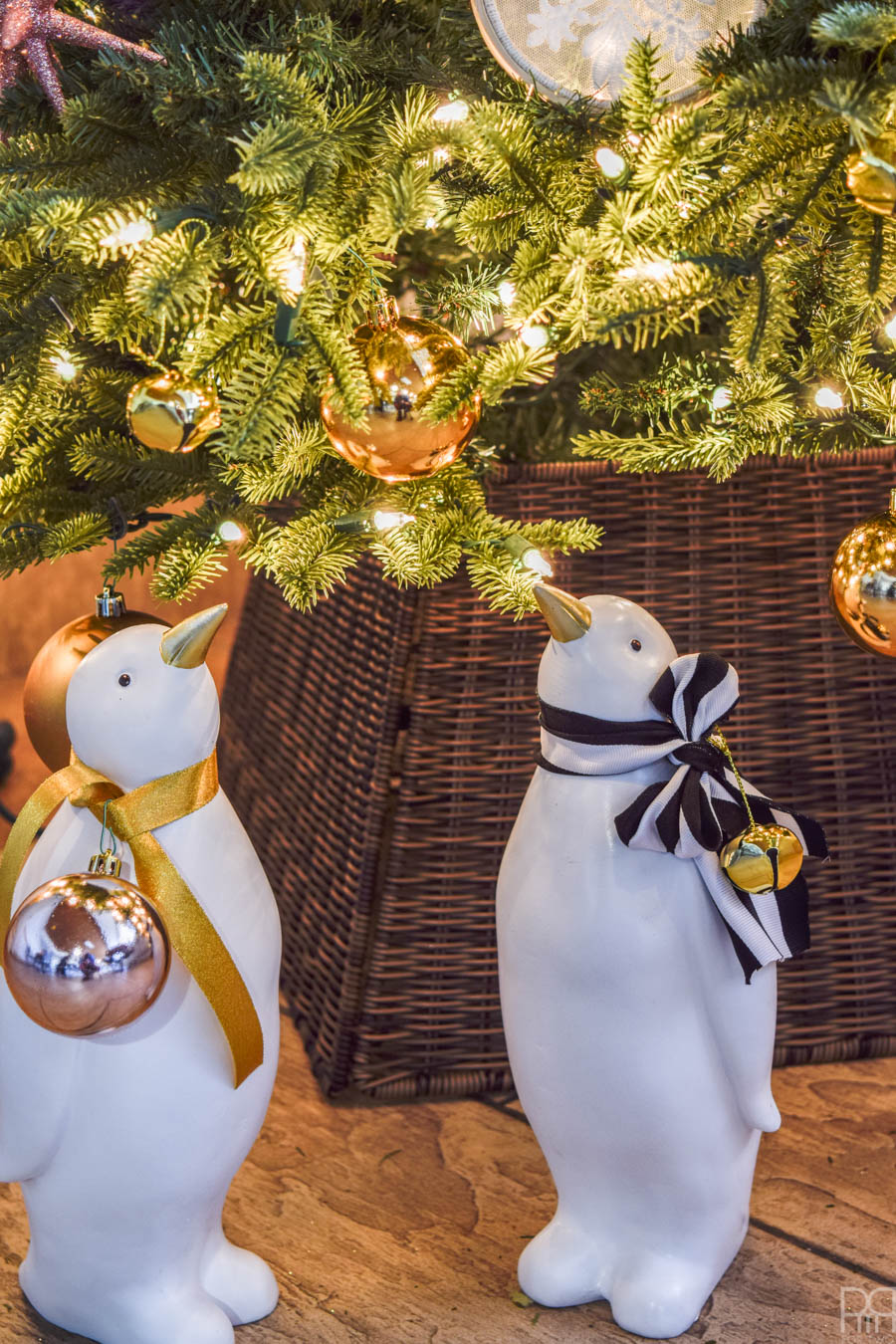 Last Friday I hauled everything into the cafeteria after the lunch shift and started to assemble the tree. Because it's such an easy assembly, I had the whole thing together in under 5 minutes, and then spent 5 minutes playing with the branches so that everything looked perfect.
As for hanging the ornaments, I started by laying a base with all the balls before going into the more unique ornaments.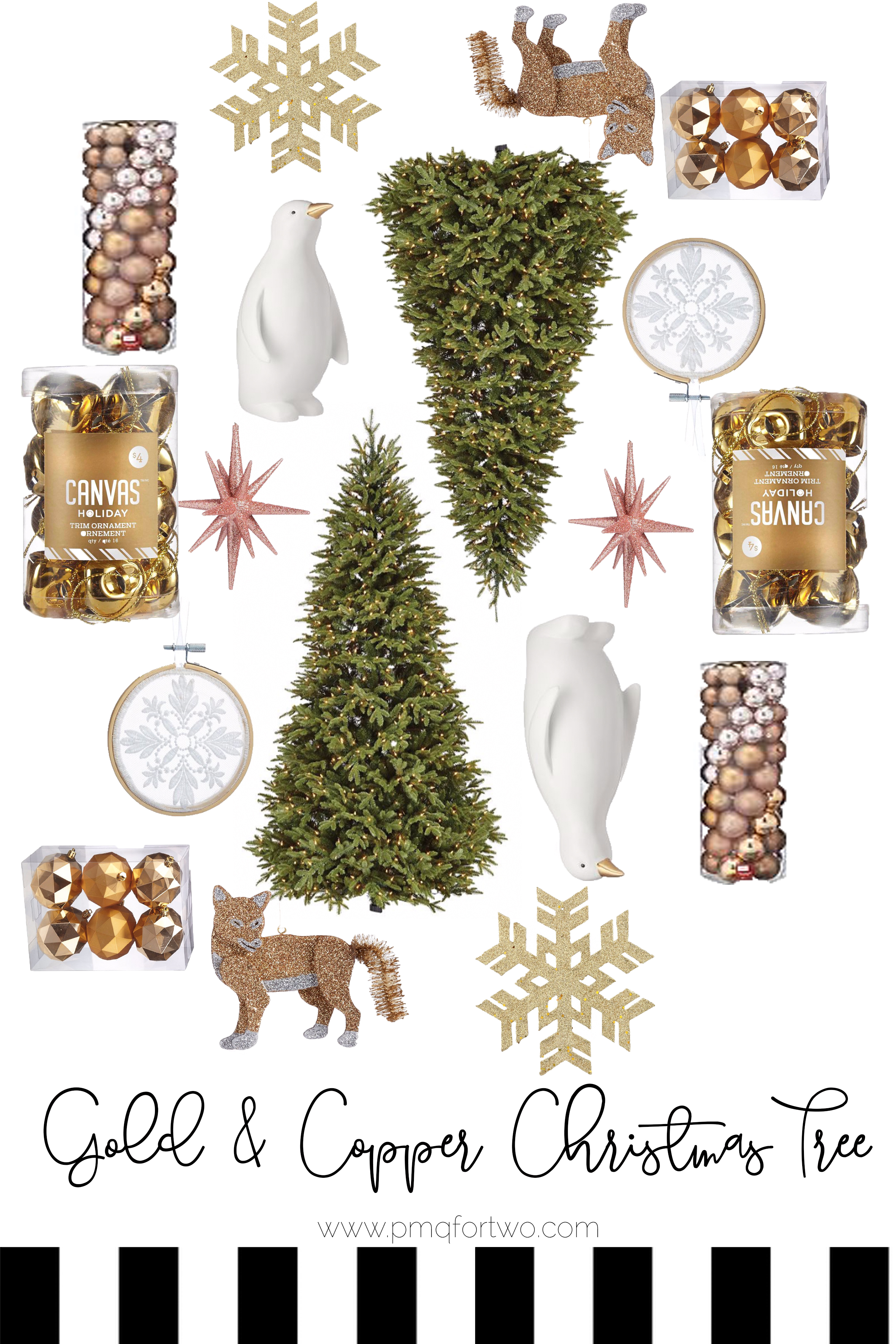 Ashby Spruce Tree 6.5 ft // 80 piece Unbreakable Gold Ornament Set // Gold & Copper Glitter Starburst Ornament // Gold Bell Ornaments // Geometric Ball Ornament Set // Snowflake Ornaments // White Cross Stitched Ornaments // Glittery Fox // Resin Penguins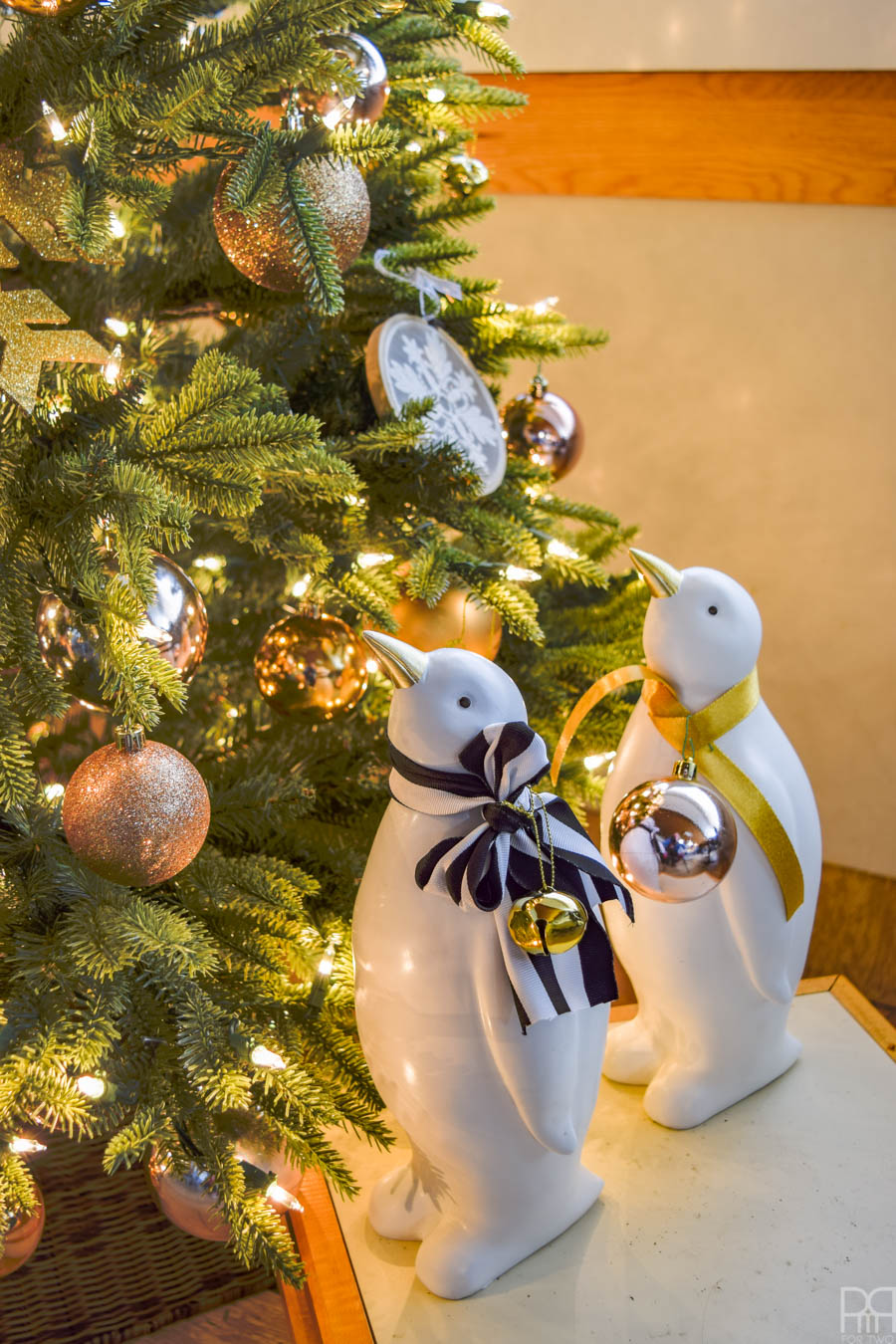 The two penguins were a stroke of genius at the eleventh hour, and by adding some ribbon as scarves and bows, they're suddenly dressed up!  As you'll see in the photos, I had quite the time moving them around to pose them for photos. I had a laugh, that's what counts right?
I think the gold and copper were a perfect combo for the tree. I could have chosen colours that matched the Hospital's logo, but that felt too obivous. A traditional red and green was being done on another tree elsewhere in the building, and bright colours didn't feel right for the space. The two metal tones are warm and seasonal without being too "in your face" which makes them perfect for the cafeteria.