Hey friends! First of all, I am so glad to finally be featuring my family room on the blog. This space was the first to come together, and it's still not done! But I couldn't resist sharing it as is. The family room is realized, at least 90%.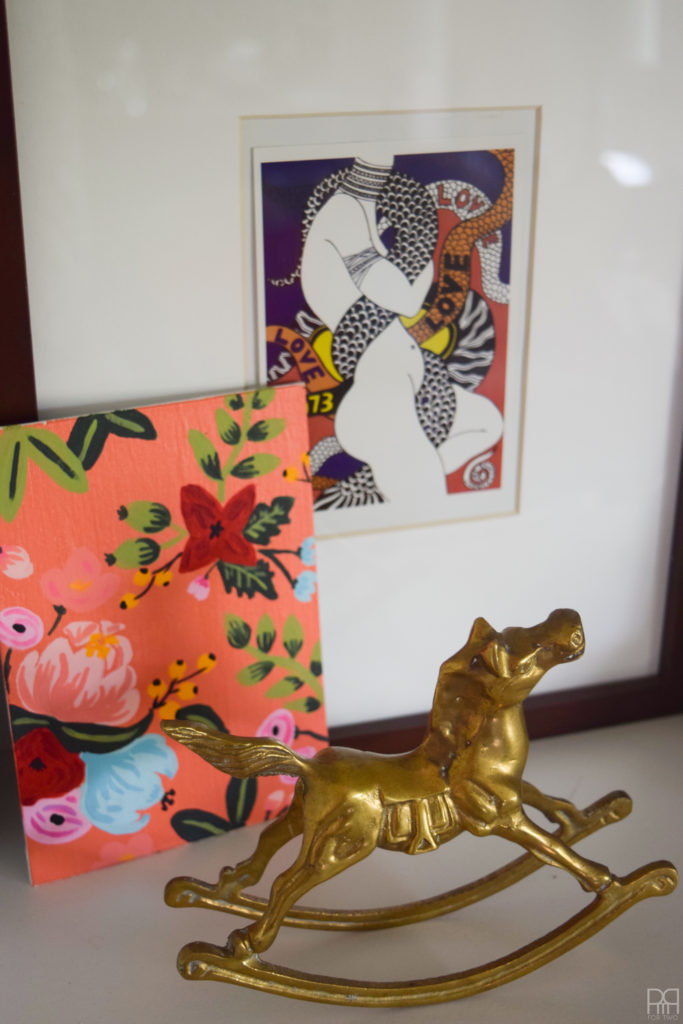 If you remember my // post // from this spring, you'll know that I've been putting this space together in my mind for a while. It had to have pink walls, it had to have our IKEA Billy built-ins, and it HAD to have an amazing rug.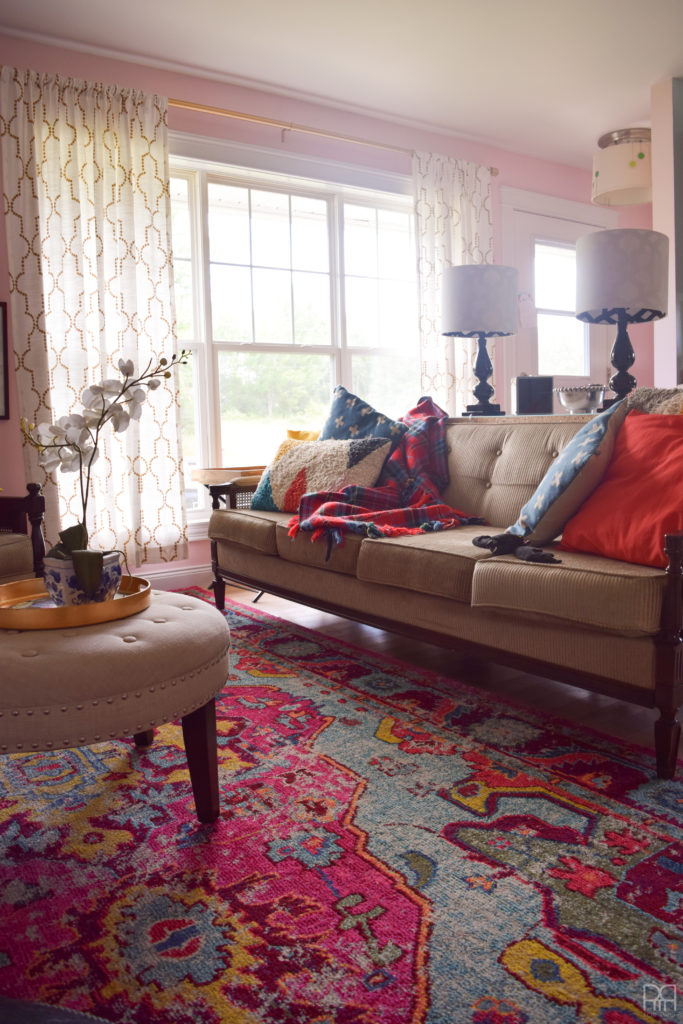 If you're at all curious about the paint colour selection process you can read more about that // here // and you'll be able to read about the IKEA built-ins later next month when they're completed. Baby steps! I can't buy everything at once, so I'm completing everything in stages.
Our carpet situation is on lock down though. Can we all take a minute to appreciate this rug?
I mean look at it. It's stunning! The vibrant colours, the design, the pile – everything about it is perfect for this space.
I chose it from Rugs USA after much humming and hawing over which rug to select. I had many other rugs in mind, but went with this one because of the colours it offered. A couple of people have even pointed out that all the colours in our house can be found in the rug. Not sure if that's because we have all the colours in the rainbow, or because I was smart about it? The jury is still out!
In the end we went with the Chroma Mosaic Medallion CB11 in 7'10" x 11′. It fits perfectly in the space and will likely fit in many more PMQs to come!
Our family room was originally going to have our yellow velour couch, but we opted to put the beautiful set with canning from our old sitting room. The throw pillows are perfect for the space too. The textures and colours tie in with the rug on a couple of levels, so I haven't had to buy any new ones! I know. I know. I never turn down the opportunity to buy new pillows, but when what you've got is working for ya, why change it?
The IKEA built-ins are such a great addition to our living situation. With the way the house is designed, all our attention is naturally guided to this wall, so having the TV and all our knick knacks there makes the most sense. As much as I would love to have a sitting room and a TV room again, in this house it's just not possible.
They're not complete though. I have some finishing details to add to them to help make them more unique, but I'll get to those at another point. Maybe in September!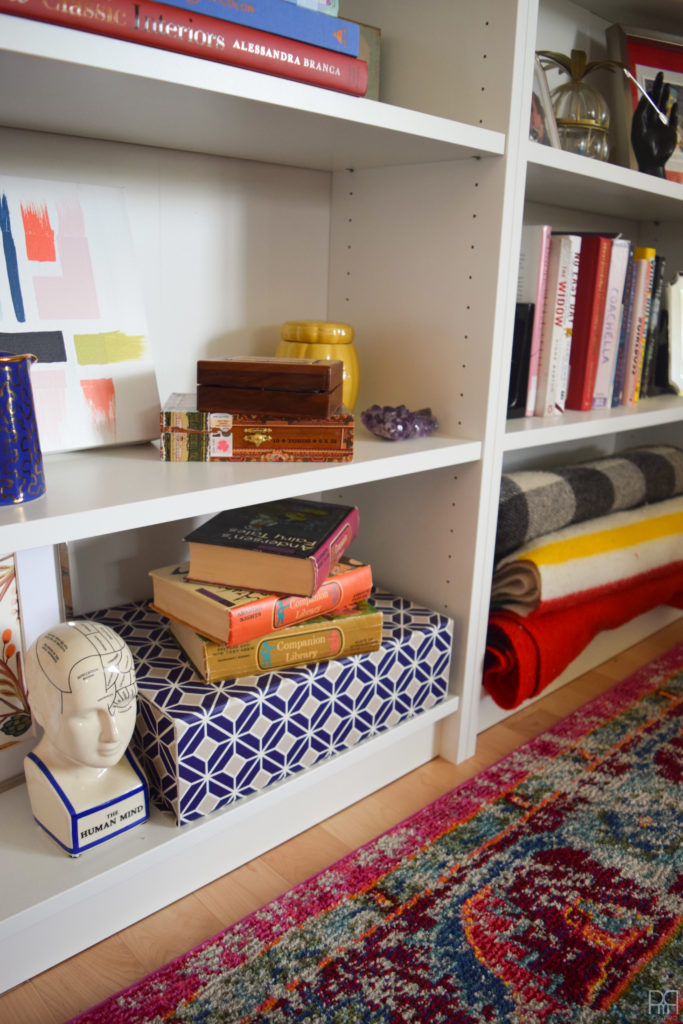 I am having a blast getting to style the shelves though. There's something very calming about arranging the items and books in a pleasing way. I'm just not looking forward to dusting 😉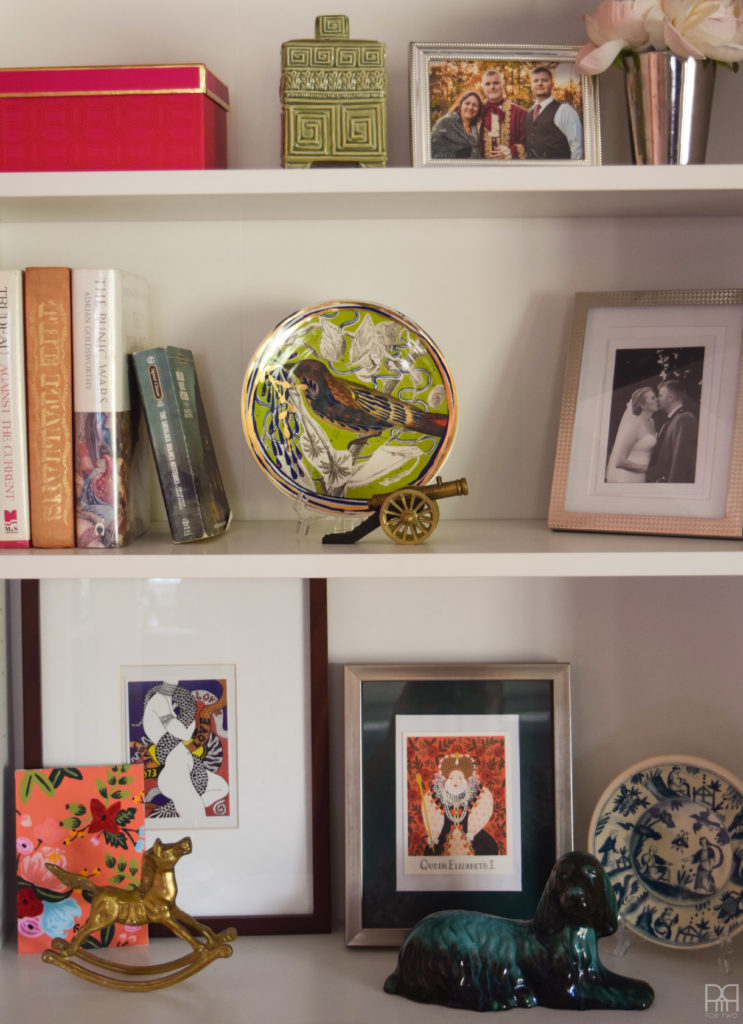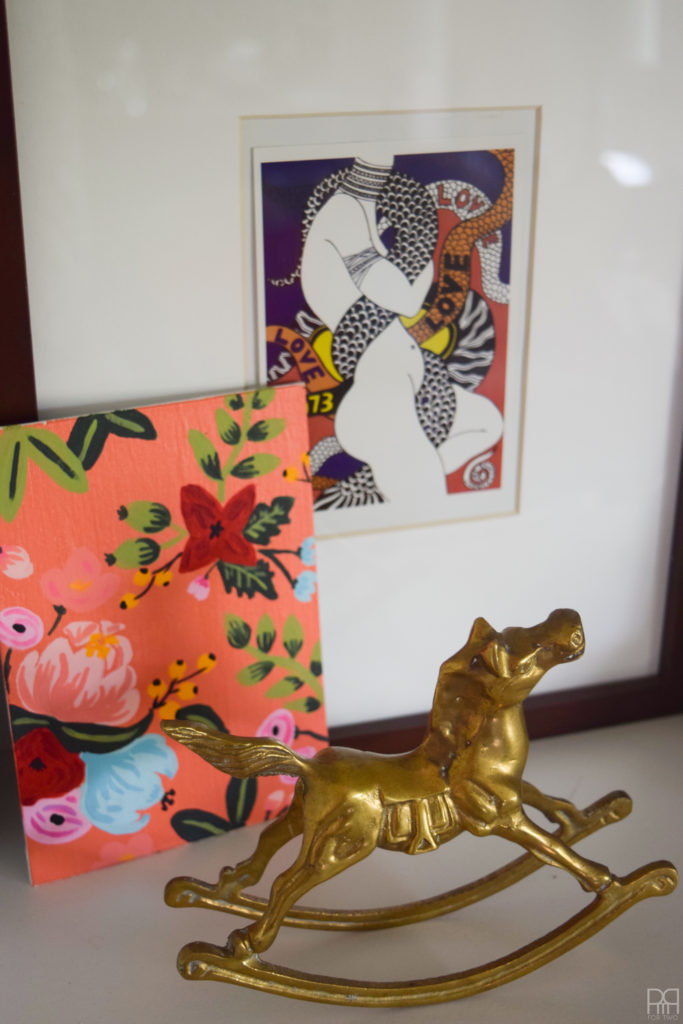 A few of you have contacted me about buying rugs from Rugs USA and asked questions about the shopping process etc.
Shopping was very easy. The selections were clear, the price was as advertised  – no hidden fees at checkout.
Shipping was a pretty decent rate all things considered.
I didn't get dinged on additional duties and import fees.
I enjoyed the process so much that I'm actually looking at one for our master bedroom, so stay tuned for that!