Emojis are essentially hieroglyphs, and if we can add them to a message, most of us will. I wanted to try making some of out of felt for my own crafting purposes. I made these to add to a clutch!
Grab my other accessory posts here: DIY Gucci Straw Clutch, DIY Peter Pan Collars , Custom Baby Onesies
DIY Felt Emojis
I figured while I was at it, I'd stick 'em all on a clutch from the dollar store, and make the perfect pool accessory for this summer.
What do you need to make felt emojis?
Felt in various colours
Scissors
Fabric glue (or hot glue gun)
Black paint (for accents)
Pouch
How to make felt emojis
Start cutting the basic shapes of your chosen emojis. I went with the heart that has starbursts, some lipsticks, a set of lips, and then created two: the iconic red sunglasses and a funky hand.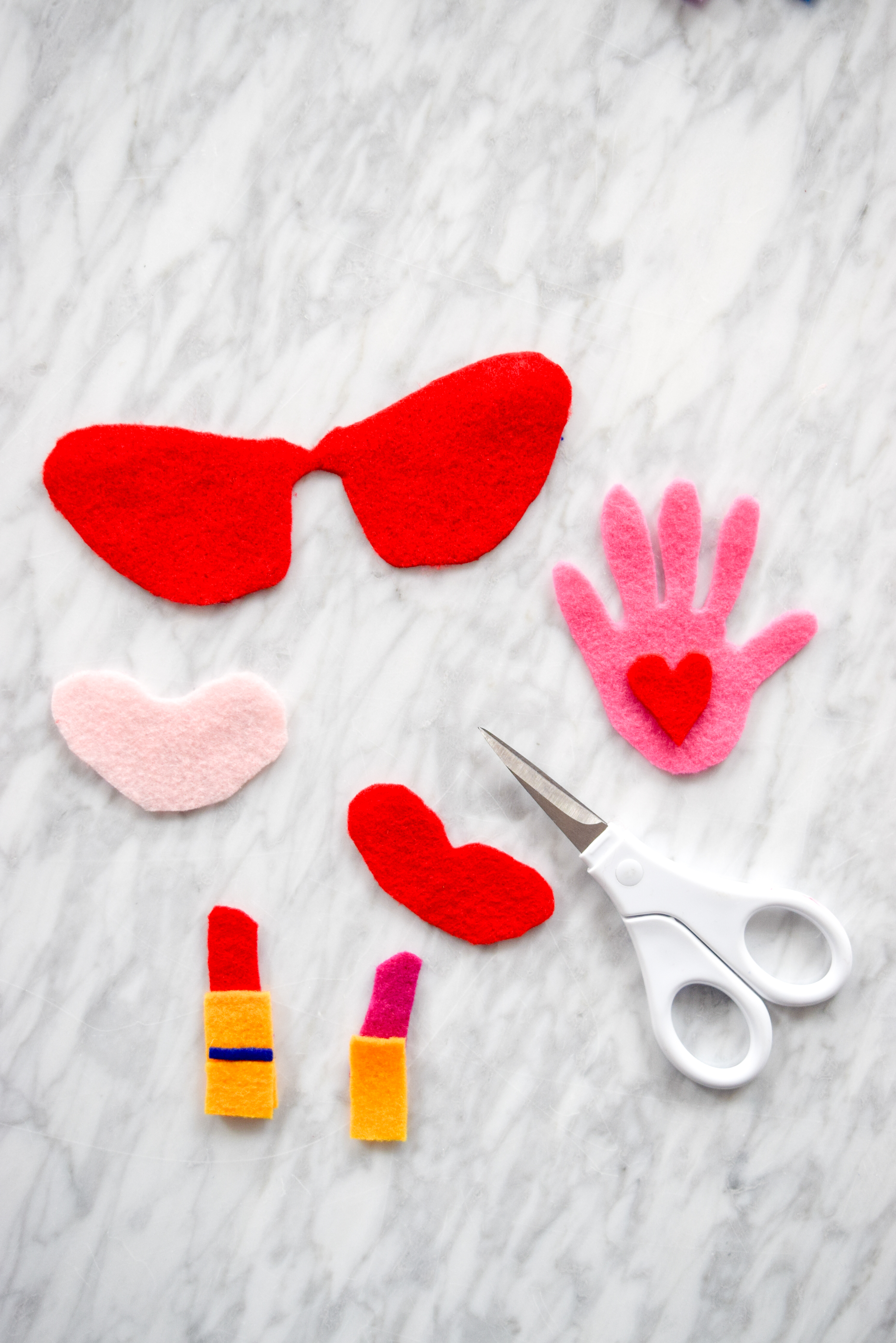 Glue any and all parts together, as required. I used Alleen's fabric glue (an old faithful).
Using some black paint and a fine tipped brush, add any details you need. In my case I had to create the lenses on the shades, added some details on the lipstick, and created the lips.
Time to glue everything to the front of the pouch! I opted for hot glue here, but just because it was more final, and wouldn't have things moving around.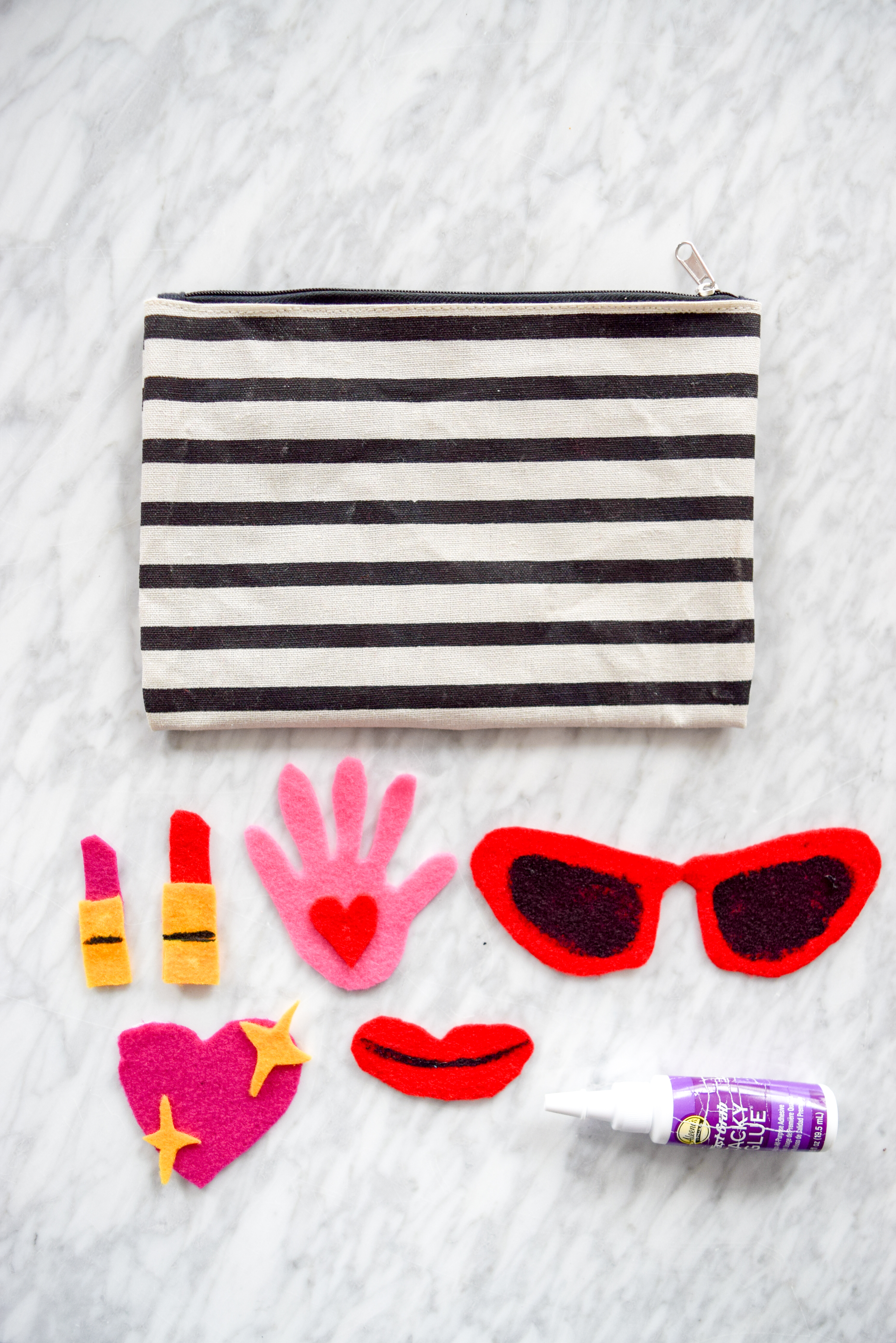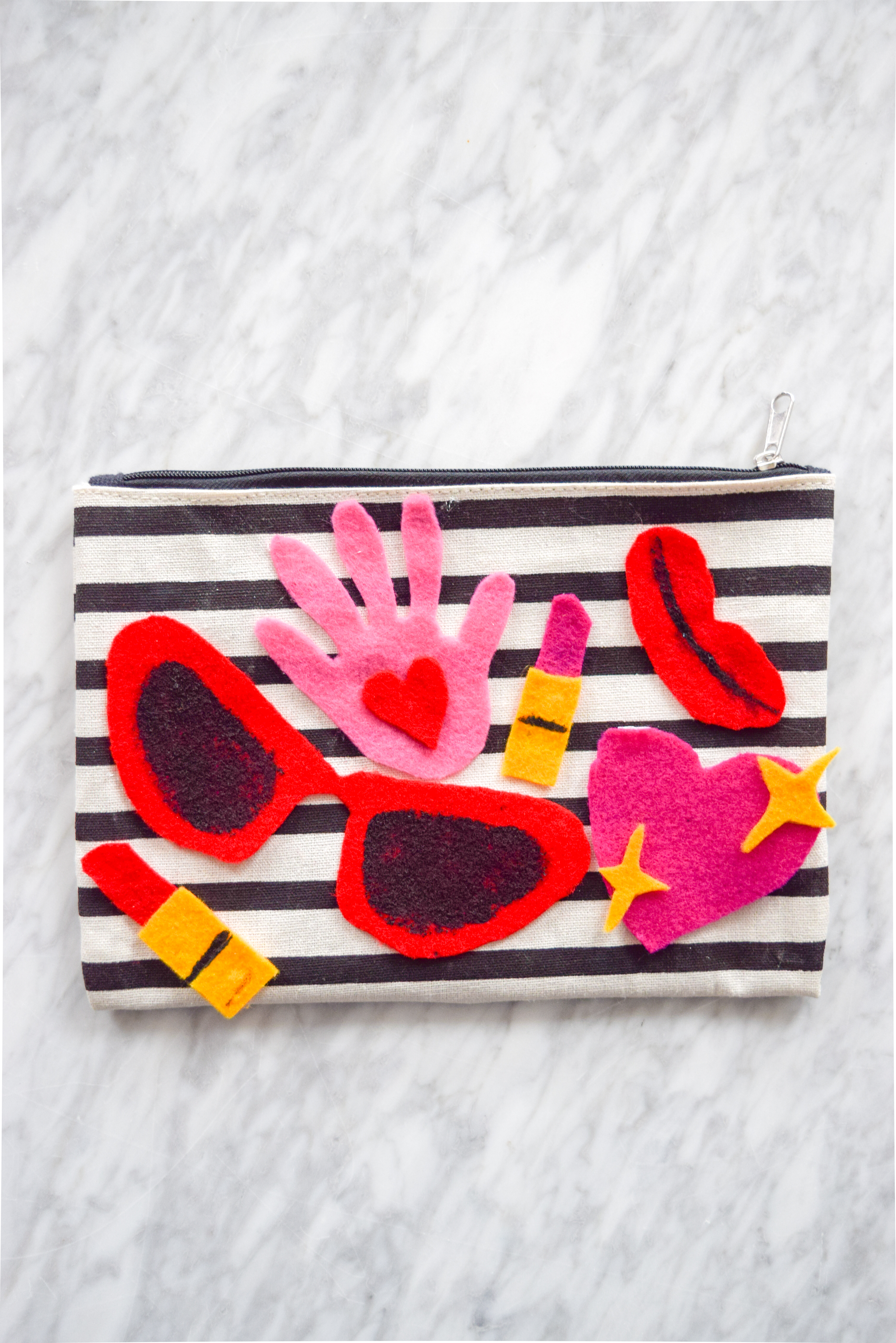 With my DIY emojis, I've now got a world of possibilities! brb gonna work on my peach emoji.
How cute is this! I added a bow, packed it full of goodies, and super happy with how it turned out. I am totally adding this to my adorable collection of handmade accessories.