Since I realized I was pregnant, I've been alternating between craving sweet and salty, and then lots of cheese. It's weird. It's also a huge departure from our low carb lifestyle that up until the end of the first trimester, was the norm. As a result, I've been getting back into baking, and thankfully Homesense has got the cutest collection of bakeware essentials. Scroll on to see what piqued my interest.
*Homesense sponsored this post, but all thoughts are my own. Thank you for supporting the brands that make PMQ for two possible.
That's right, this baby is into all the cakes and cookies these days, and I'm kind of inclined to indulge — because why not. At least in moderation, right?
In the meantime, Dan is absolutely enjoying my various attempts at low carb baking, and stoically refusing my brownies, cakes and lemon bars. Speaking of which, I have been super into anything lemon – anyone else? It's one of those odd pregnancy cravings I would not have anticipated. But hey!
Baking Essentials at Homesense
Y'all know I love Homesense, I mean, I'm in there about twice a week and am routinely sharing my finds on Instagram so this should come as no surprise that I would start there on a quest for baking essentials.
Lately I've been replacing my older bakeware with items in this lovely shade of blue because of how well it ties in with my countertop mixer. I had acquired some stuff on the cheap while in university, and then my grandmother left me a bunch of stuff, but sometimes you just need a new cookie sheet, or 9×9″ pan. While you're at it, grab a bundt pan.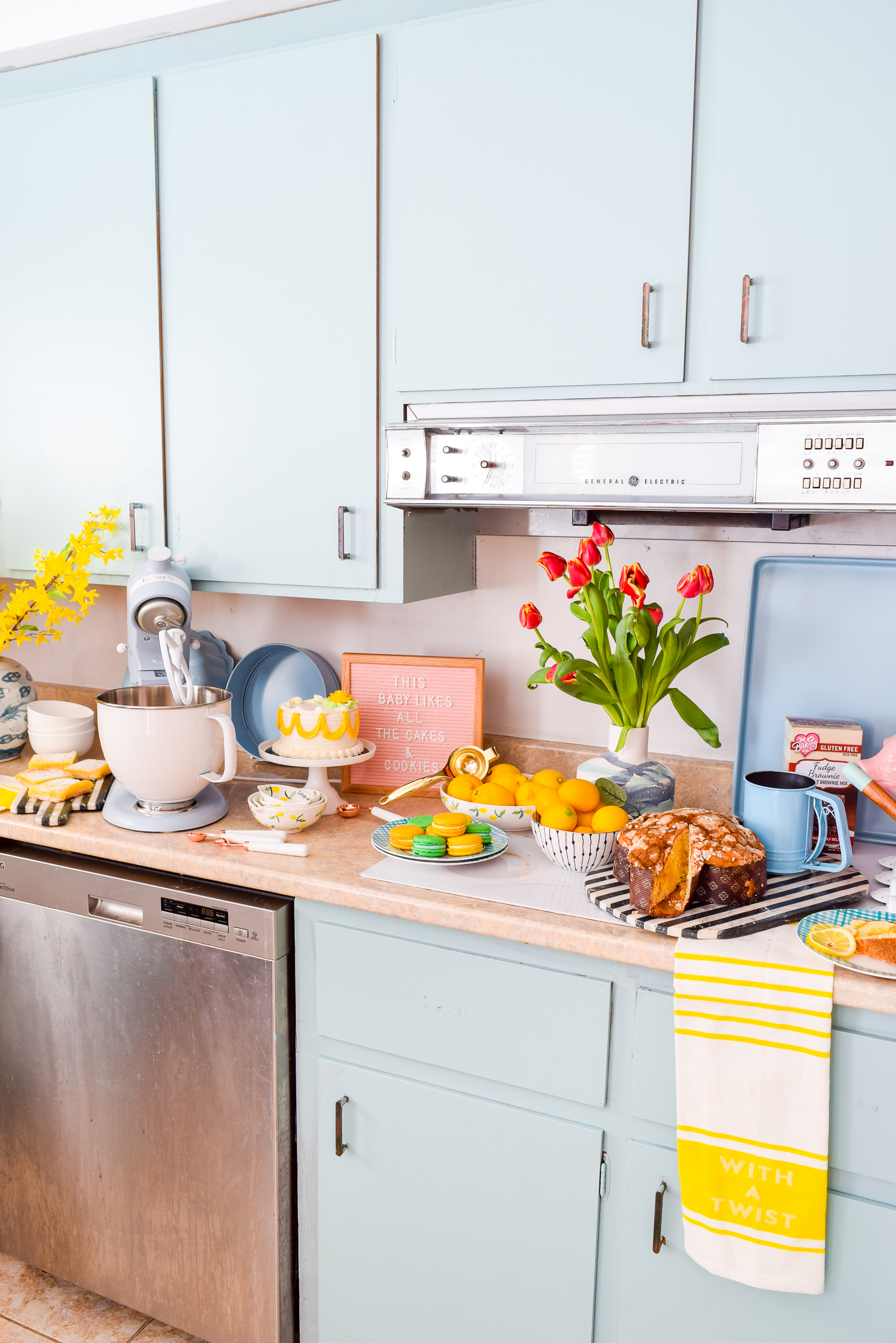 And because I can't just buy the bakeware — I always get sidetracked in the food aisle, let alone the check-out aisle — I grabbed some lemon adorned nesting measuring cups, and measuring spoons. I have a great set in copper, but sometimes you just want to use something that can go in the dishwasher, and these fit the bill perfectly.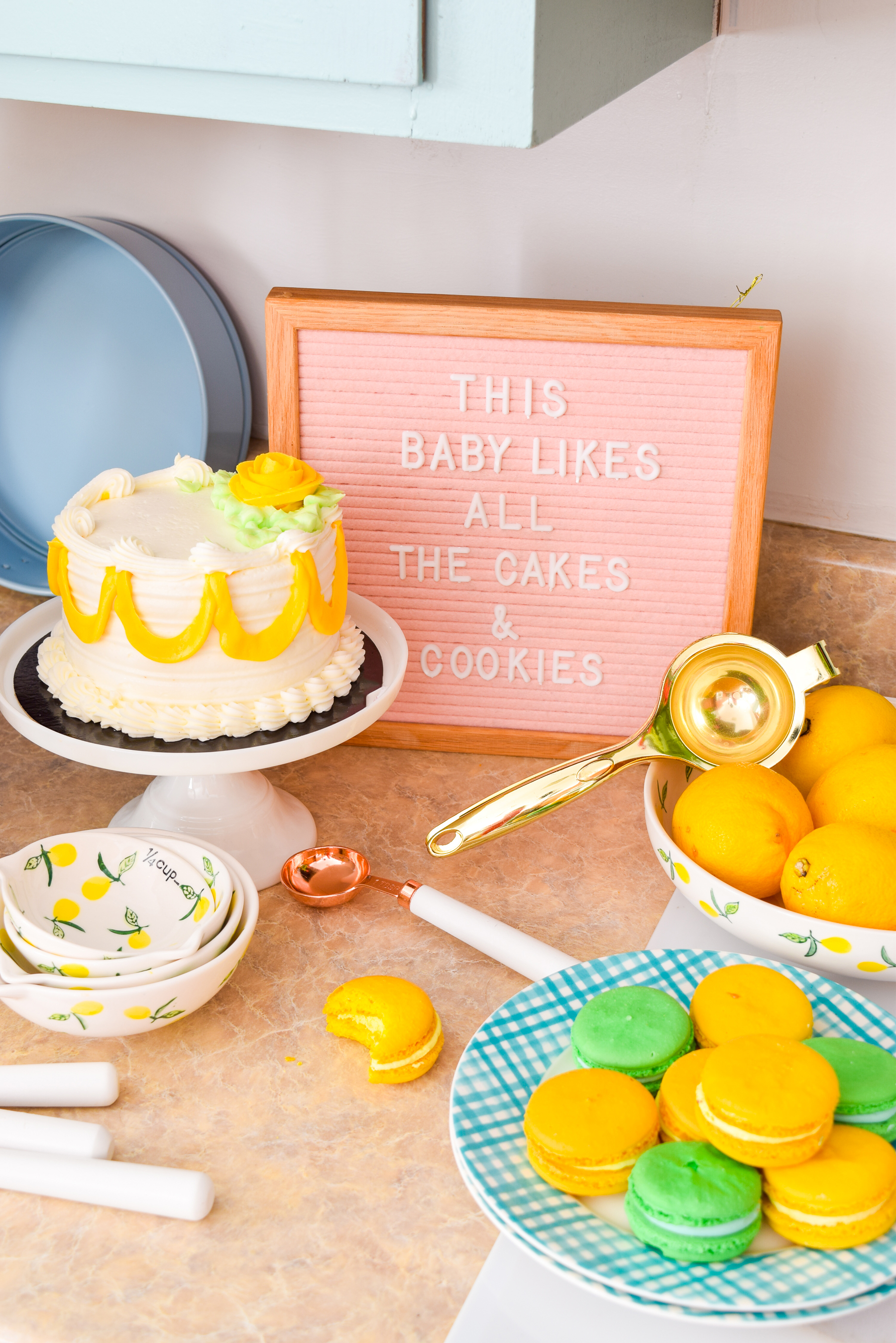 While I was there I grabbed some new kitchen linens in yellow, an egg storage tray, and a mini cake stand! It had a dome, but I find it easier to eat the cake when there's no dome on it. Right?
What I love about shopping in Homesense is that I can go in with a colour palette, and always come out with items across a variety of departments. You can't say that about every home store.
I also grabbed a cook book while I was there. You can never have enough of them, especially when you can't quite put your finger on what exactly it is you're craving. A big ole' picture book full of mouth-watering recipes is the answer to any late night baking needs. Trust me.
And that's it! I'm baking away my pregnancy cravings, one cookie and cake at a time! But if someone offered me some rice crispies, or a joe louis, I won't say no. Just make sure you buy me two of each.